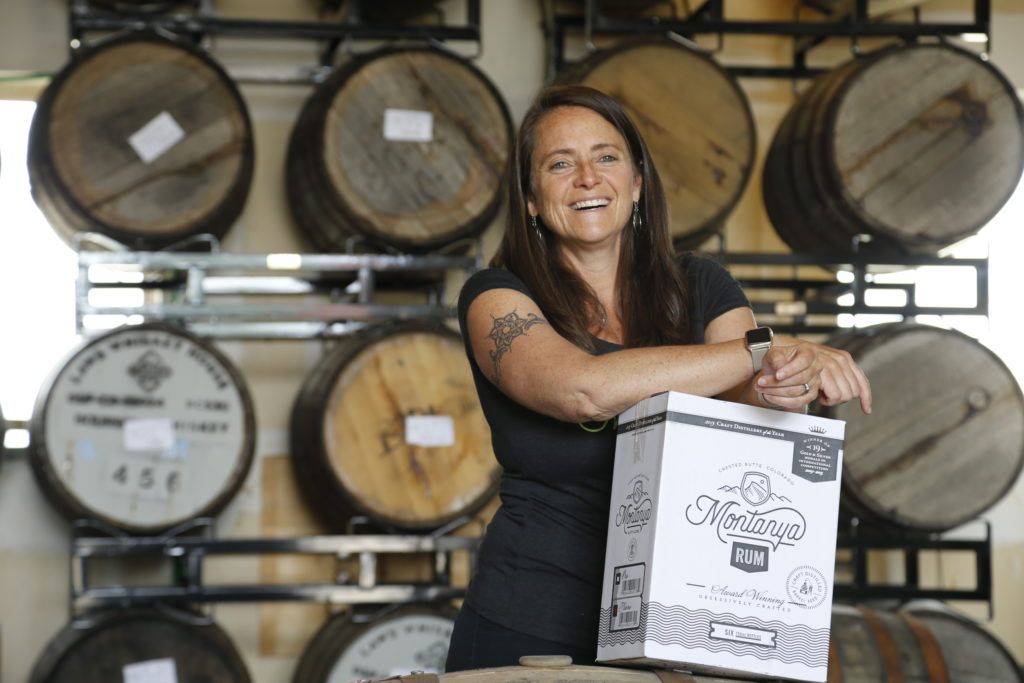 Montanya Distillers, a Certified B Corporation, has been named a Best For The World honoree in recognition of its impact on the environment, its workforce, local communities, suppliers, customers, and corporate governance. Montanya ranks in the top 10% of all B Corps across all impact areas and is the only distillery to earn spots on two Best For lists—Best For The World Overall and Best for the Environment.

Whether it's the distillery's innovative environmental practices and zero-waste mentality, or its employee benefits, Montanya strives to continuously raise the bar for what it means to be a responsible and successful business.
"To be among the top 10% of the 3,000 B Corp Companies is amazing," says Karen Hoskin, co-founder/CEO of Montanya Distillers. "We're with incredible companies—businesses like Patagonia, TOMS, and Dr. Bronner's; so it's a pinch-me moment for sure!" 
Unlike traditional corporations, Certified B Corporations commit to measuring and improving a company's impact on all its stakeholders from employees and suppliers to the community, its customers, and the environment. It's like a Fair Trade certification, but for the whole business, not a single product or service.
The performance standards B Corps meet are comprehensive, transparent, and verified. Best For The World recognition is administered by B Lab, the global nonprofit that certifies and supports Certified B Corporations. These corporations are for-profit companies dedicated to using business as a force for good. Today, Certified B Corporations across 64 countries and 150 industries are unified by one common goal: to redefine success in business. Montanya is the first distillery in Colorado to become a Certified B Corporation and the third in the nation.
"We're incredibly proud of this year's Best For The World honorees," says Anthea Kelsick, Chief Marketing Officer of B Lab. "These inspiring companies represent the kinds of business models and impact-driven business strategies that are building a new economy—one that is inclusive, regenerative, and delivers value to all stakeholders, not just shareholders. To that end, B Corps like Montanya are redefining capitalism and showing that it actually can work for everyone."
B Corps meet the highest standards of verified social and environmental performance, public transparency, and legal accountability to balance profit and purpose. Using the B Impact Assessment, B Lab reviews and verifies many indicators such as the sourcing of ingredients, energy efficiency practices, trash and waste, non-GMO claims, employee benefits, community donations, diversity hiring practices, carbon emissions mitigation and more.

To achieve the B Corp Certification, a company must get a score of at least 80 points on the assessment. Montanya scored 119 after answering about 200 questions regarding its business; B Lab then verified those answers. To see the scores Montanya received for each area in its assessment visit its the B Impact Report at https://bcorporation.net/directory/montanya-distillers-llc.