The producers of Ben Milam Whiskey introduce Milam & Greene Whiskey, the new flagship brand of premium whiskies that embrace American whiskey making traditions and reflect the Texas terroir. The whiskies initially include Milam & Greene Triple Cask Straight Bourbon Whiskey, a blend of Straight Bourbon whiskey including the distillery's first grain-to-glass spirit, and Milam & Greene Straight Rye Whiskey Finished in Port Wine Casks.
"Our new Milam & Greene Whiskey represents the future of our distillery, and has been a long time in the making," says Marsha Milam, partner. "This is the first bottling of whiskey that our team distilled in Blanco, Texas. This Straight Bourbon has been aging in our rickhouse for more than two years. For so long the conversation in craft whiskey has been about the skills of distilling only. However, the most talented whiskey makers in the world know that what happens before and after distilling are just as important. Having a chief brewer, master distiller, and master blender working together is how the magic truly happens."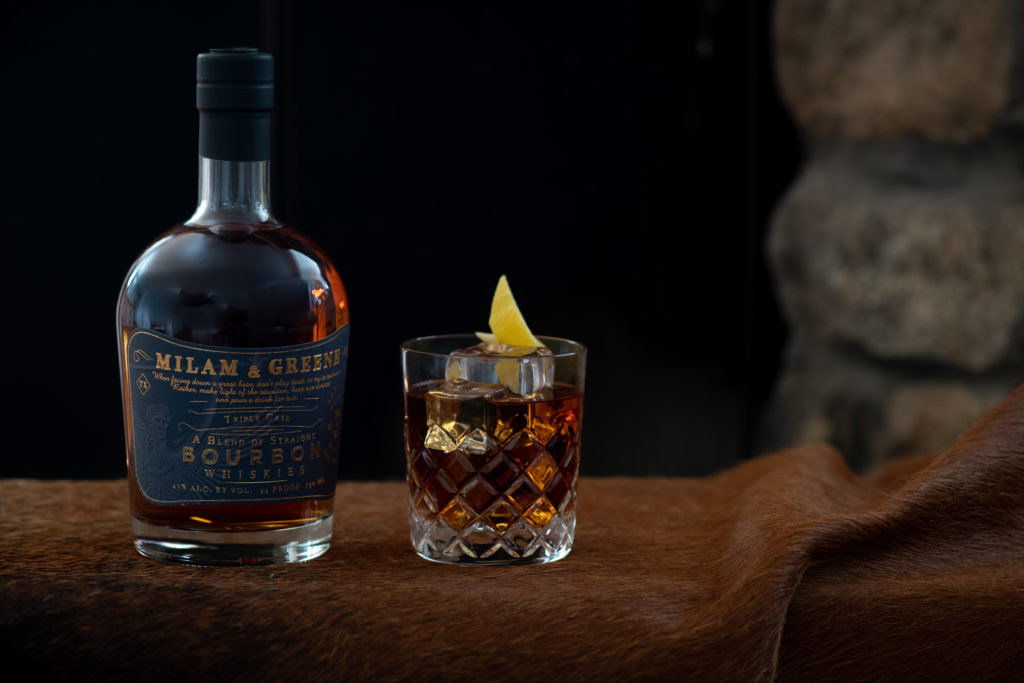 Created by a whiskey dream team, Milam & Greene embodies more than half a century of American whiskey making expertise. CEO, partner and master blender Heather Greene, Kentucky veteran master distiller Marlene Holmes, and Texan bred chief brewer Jordan Osborne, embrace the art of distilling on-site, aging, blending, batching, proofing, sourcing, finishing, and bottling. This complete set of required skills seems to have been lost or forgotten over time, but at Milam & Greene we celebrate each of them under one roof to create stunning American whiskey.
"We set out to make a whiskey for whiskey lovers who are as serious about taste as they are passionate about the people who create it," says Heather Greene, partner, master blender, and CEO. "Each bottle of Milam & Greene captures the very best of the total American whiskey experience with grains from across the U.S., exquisite Texas limestone filtered water and climate, whiskey aged to optimal maturity in pristine casks and an incredible whiskey making team in Texas. Our own spirit distilled and aged in Blanco, Texas is the core of our Triple Cask Bourbon. We will continue to age it in Texas and will also send some to age in other states to see the effect of climate on our whiskey. We are on a mission to determine the factors that contribute to making the very best whiskey possible. Milam & Greene is a true American whiskey with a Texas heart."
Excellent whiskey begins with the best ingredients. Milam & Greene is made with American grains from Texas, Oregon, Wyoming, and Washington united for a mash bill that results in robust aromatics and flavors. Osborne brews the mash for the Triple Cask bourbon with a proprietary yeast recipe from Texas and Kentucky. Holmes distills a rich and spicy spirit in a 300-gallon Vendome Copper pot still, which is the heart of the bourbon. Greene expertly selects the finest casks of carefully aged whiskies from Tennessee, Indiana and Kentucky to blend with the Texas-distilled whiskey. The flavors of Milam & Greene Whiskey reflect the spice and personality of the wily Texan environment. The bourbon is aged in pristine level 4 char new American oak casks. The rye is finished in hand selected casks previously used to age Port wine, and then monitored closely for how the climate effects the rate of maturation and flavors.
Milam & Greene Triple Cask Straight Bourbon Whiskey
The new flagship bourbon is made from 70% Texas corn, 22% Pacific Northwest malted rye from Oregon and Washington, 8% Wyoming barley, and our proprietary yeast recipe from Kentucky and Texas. Each bottle of Milam & Greene Triple Cask is a batch of three hand selected straight bourbon whiskies: 2-year-old premium Texas bourbon for a pop of spice married with 3 to 4-year-old Tennessee whiskey for vanillas and fruits, and 10 to 11-year-old Tennessee whiskey for structure and tannins. It is then proofed to taste and bottled on site. This bourbon has a deep golden color, along with refined and elegant aromas with pops of vanilla, floral and spice. The palate is creamy and soft, surprisingly smooth for a 94-proof spirit, and has a medium warm finish, with structure and tannins.
Milam & Greene Straight Rye Whiskey Finished in Port Wine Casks
Milam & Greene Port Finished Rye Whiskey is brought from Indiana to Texas where it is batched in the Blanco rickhouse and finished in old Port wine casks from Portugal. The Texan sun influences the rate and strength of flavor imparted into the whiskey. Some casks take longer than others, so the expert team tastes the whiskey finishing the in the Port wine casks regularly to determine when optimal flavors are achieved. Casks are then batched together and proofed before bottling. The result is a gorgeous ruby colored rye with luscious aromas of cinnamon, chocolate, dark fruits such as black currants and blackberries. Robust flavors are carried in a rich, velvety whiskey with a long warm finish.
Pricing and Availability
Milam & Greene Whiskey is available at fine liquor stores, bars and restaurants in all major metropolitan areas across Texas, as well as the distillery tasting room in Blanco, Texas. The Milam & Green Triple Cask Bourbon retails for a suggested retail price of $42.99, while the Milam & Greene Straight Rye Whiskey Finished in Port Wine Casks retails for a suggested retail price of $47.99.