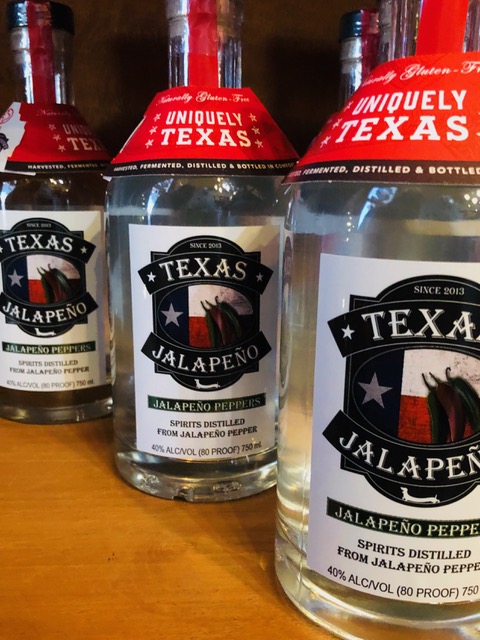 With an all-new bottle design and a focus on craft spirits, Hill Country Distillers of Comfort, Texas, wants customers to know that they are much more than moonshine.
"When we opened the distillery back in 2014, we had a much smaller product line and were just discovering all of the exciting things we could create with our stills. Now that we're over five years old, we've taken what we've learned to the next level and offer a much wider array of craft spirits and one-of-a-kind cocktails," said Cayce Kovacs, owner of Hill Country Distillers.
Hill Country Distillers' original spirits (or "moonshines" as they were first known) are their Texas Jalapeno Spirts and Texas Prickly Pear Cactus Spirits. These continue to be best-sellers and are the heart of some of the distillery's most popular cocktails. Over the years, however, owners John and Cayce Kovacs have expanded their product line. Today, the Hill Country Distillers team of "spirits scientists" have created over 10 different types of craft spirits, including five flavors of Dulcé liqueurs and the new Texas Revenge Viejo Gin. Everything sold in the tasting room and distributed to liquor stores throughout Texas is fermented and distilled on-site in Comfort. 
With their wide variety of craft spirits, Hill Country Distillers' master mixologists are always looking to create an all-new cocktail or put a new twist on a classic recipe. The Distillery's tasting room offers over 30 unique cocktails on their menu. "There's literally something for everyone," explained Esmeralda Falcon, Hill Country Distillers' senior mixologist. "Whether you're looking for something sweet, something spicy, or just something new, we have it!"