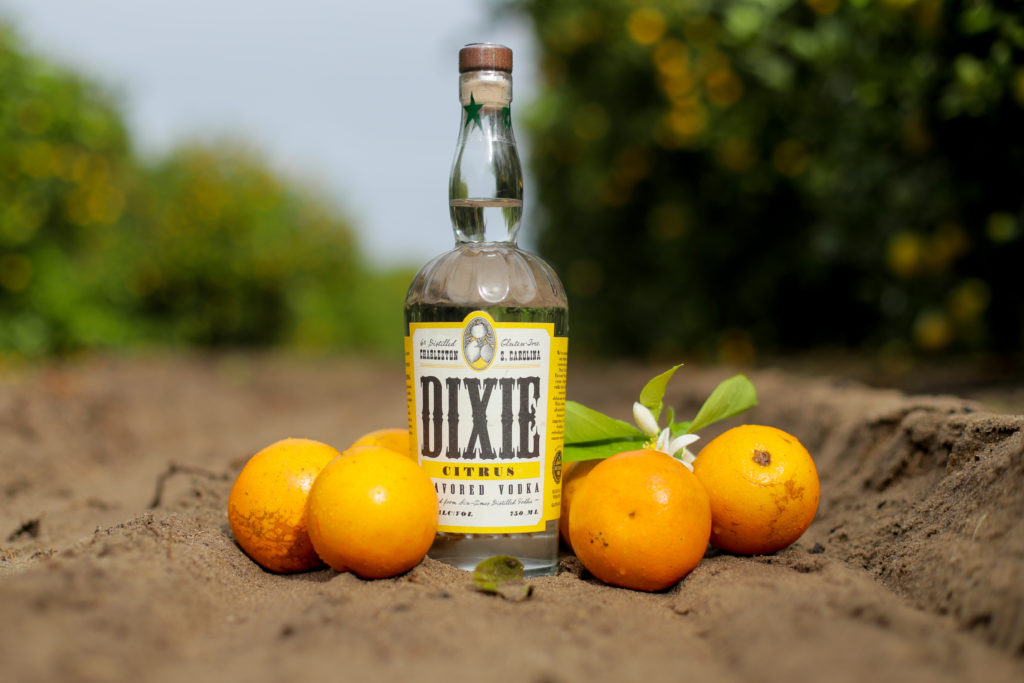 Dixie Southern Vodka, of Charleston, South Carolina, announces the expansion of its highly successful farmer partner program with a collaboration with Florida-based Lykes Bros. Inc. Dixie recently began sourcing hand-picked Valencia oranges from Lykes Citrus for its award-winning Dixie Citrus Vodka, named by Wine Enthusiast Magazine as one of the Top 100 Spirits of 2019.
Mr. Matti Christian Anttila, CEO of Grain & Barrel Spirits as well as creator and owner of Dixie, explains: "When we started exploring single farm partnerships for Dixie Citrus Vodka, we found the best Florida fruit from one of the oldest and most storied growers in the state, Lykes Bros. Inc., which also happens to have South Carolina roots. It's an honor to be able to work with ingredient partners such as Lykes which have the same level of commitment to quality and passion that we do."
Ms. Mallory Dimmitt, a Lykes family member and the company's VP of Strategic Development, elaborated: "In the early 1850's, my great-great grandfather Dr. Howell Lykes left Columbia, South Carolina to move to Brooksville, Florida, where he eventually purchased his first 500 acres. Today — at 337,000 acres — Lykes is one of the largest ranches in the United States. We produce citrus for some of Florida's proudest brands, as well as maintain a rich variety of habitats for native plants and wildlife. Our Southern roots run deep, and we are delighted to partner with another family-owned, ecologically minded business to promote the unique flavors of the South to a national audience."
Lykes joins a growing list of partners across the Southeast working side by side with Dixie to bring the best of the flavors of the South from farm, grove, and hive to bottle.