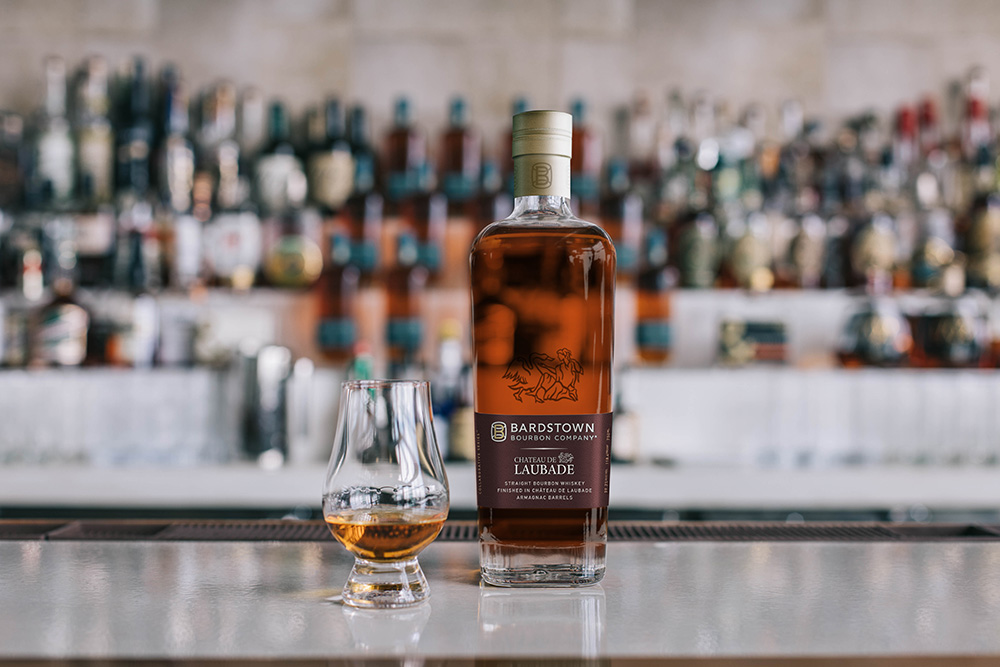 The Bardstown Bourbon Co. of Bardstown, Kentucky, will launch a new expression with French Armagnac house Château de Laubade as part of its Collaborative Series on May 1. Available in select markets as a limited release, this collaboration with Château de Laubade is an exceptional 12-year-old Indiana bourbon finished in Armagnac barrels for 18 months.
"This unique, limited collaboration has a striking burst of white flowers and bright citrus that blend beautifully with classic aged bourbon," said Bardstown Bourbon Co. vice president of hospitality and education, Dan Callaway. "On the palate, rich apricot with honey, espresso and cinnamon spice combine to create a layered and appealing flavor. A sublime, balanced finish quickly becomes the star of this transatlantic partnership."
Bardstown Bourbon Co. Château de Laubade is the latest addition to the Bardstown Bourbon Co.'s Collaborative Series, a line of innovative bourbons that have been finished in brandy, beer, mistelle and French oak wine barrels.
"For Château de Laubade, collaborating with Bardstown Bourbon Co. was very exciting, as bourbon is in many ways similar to Armagnac: a long heritage, true craftmanship, a deep notion of "terroir" and great human adventures," said Château de Laubade directeur général chez Famille Lesgourgues, Denis Lesgourgues. "The science of wood is a prime element for aging the greatest Armagnacs, and Laubade pays meticulous attention in selecting the local Gascony "black" oak trees for its barrels. By using high quality barrels that have contained the finest Armagnacs, we knew that it would result in a fantastic bourbon expression. Through this collaboration with expert professionals in Kentucky, we are adding a new dimension to our quest for innovation."