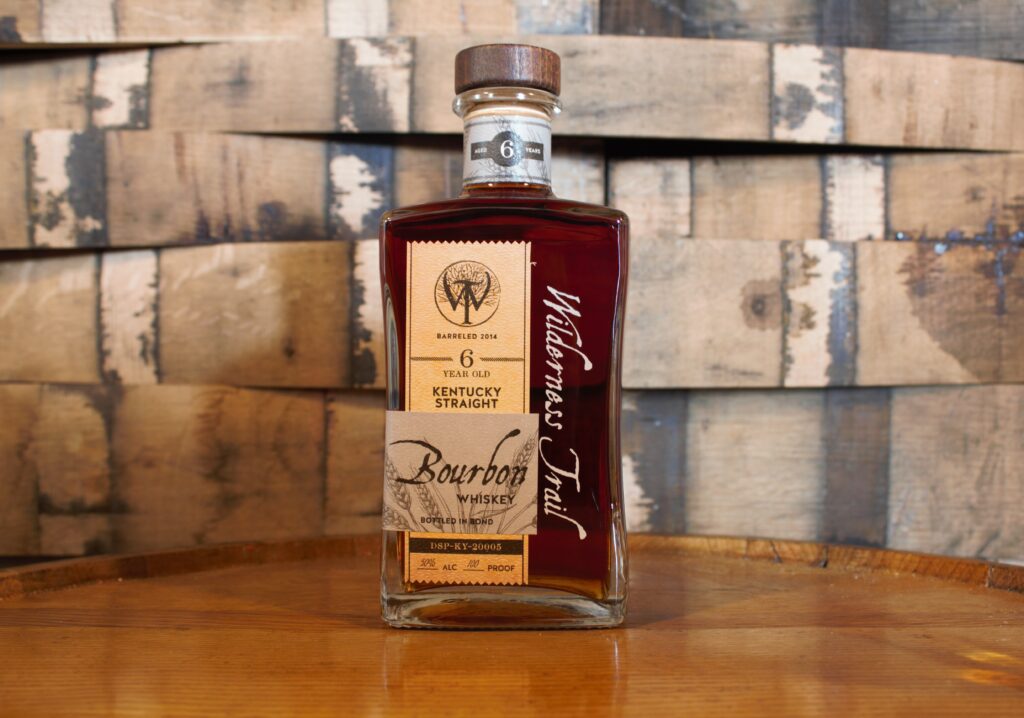 Wilderness Trail Distillery of Danville, Kentucky, has been waiting patiently to have fans sip its first six-year-old wheated Bourbon.
Wilderness Trail, the newest member of the Kentucky Bourbon Trail, plans to highlight the Trail's  June 8 reopening by releasing a 6-year-old, wheated bottled-in-bond Bourbon, on this celebratory day.
The other releases by the Danville distillery, owned by Shane Baker and Dr. Pat Heist, have been four-year-old, bottled in bond Bourbons and a cask strength rye whiskey.
"We always practice patience in aging our whiskeys. We're used to waiting for those great flavors the years spent in the barrel produce. But it's been hard to wait for the return of our visitors. It seems like years since we've had guests. We wanted to make the first day back extra special," says Baker, the distillery's master distiller.
To mark this special occasion, the bottles will be in a Family Reserve mahogany box with two shot glasses. "Family Reserve" is written in gold lettering on the exterior of the box. The cost is $75 plus tax. There is a limit of two box sets per person. This is the last time Wilderness Trail will offer the mahogany box sets.
Wilderness Trail will offer presales of 100 box sets for June 8 curbside pickup. The box sets are only available for purchase online. Pickup hours are 10 a.m. to 5 p.m. If you can't join us for the reopening, the distillery's gift shop will receive another 300 bottles for future purchases.
To purchase the 6-year-old Bourbon, please go to WildernessTrailKy.com's "Shop" link and look under the category of "Spirits." For more information, please call 859-402-8707.
Please remember to bring your receipt or a copy on your phone for pickup.
Changes to promote safety of our guests and employees
A few things have changed since Wilderness Trail last welcomed visitors. The distillery will follow social distancing guidelines and face masks are required. The number of people in the Visitor Center is limited 10.