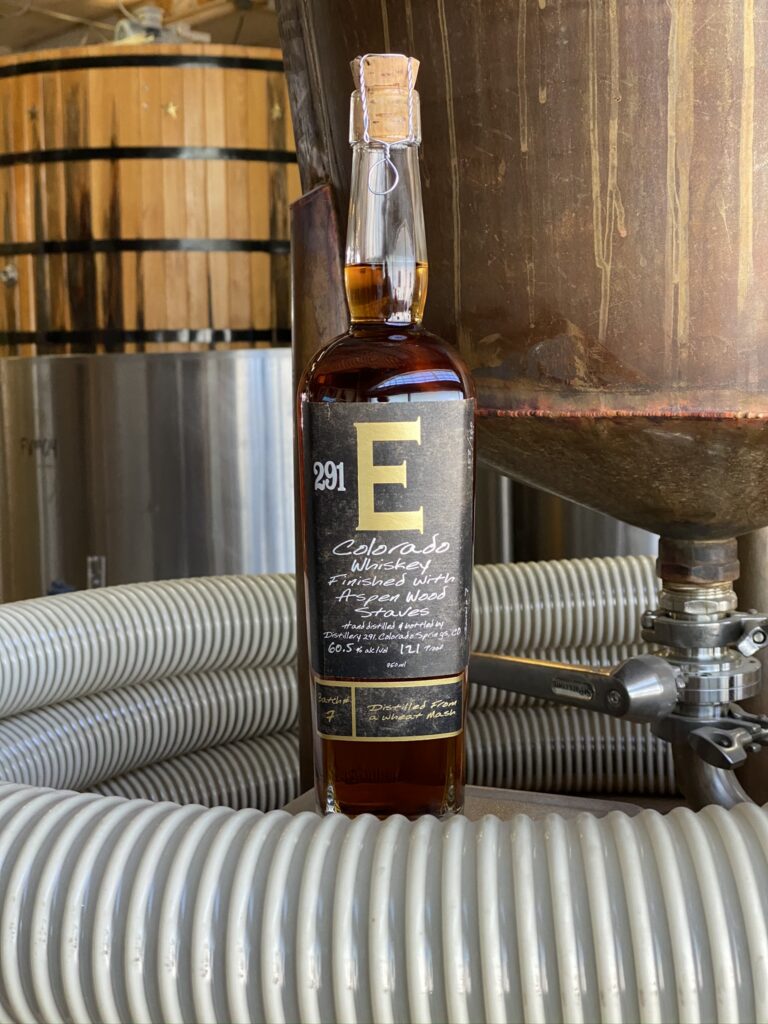 Continuing to push the limits of whiskey production, Distillery 291's newest 291 E Batch #7, "Experimental Whiskey," is now available for purchase at the Colorado Springs, Colorado, tasting room (1647 S Tejon St, Colorado Springs, CO), as well as a very limited release within the Colorado market. This release, a wheat whiskey aged in used 291 Rye barrels and finished with the distillery's signature aspen staves, delivers notes of butterscotch, cream soda and apricot.
"With our E series, we have a little fun, think outside the box, and push our limits," owner and founding distiller Michael Myers said. "The 'E' stands for 'experimental,' and that's exactly what we do with each new entry into this series. Each batch is released at barrel proof, unique from anything else we make."
A limited release, 160 bottles of this wheat mash whiskey are available for online reservation at www.distillery291.com/to-go for pick up in the distillery tasting room while supplies last.
More info on 291 E Colorado Whiskey Batch #7:
A whiskey distilled from a wheat mash and aged in our once used Colorado rye barrels for 766 days, this rare and one-of-a-kind 291 E Colorado Whiskey may be our brightest and most lively whiskey to date. The aroma hits you with loads of butterscotch, cream soda, and honey. Floral and aromatic notes of baby's breath, mint, and eucalyptus mingle with apricot and a crisp pilsner beer. Butterscotch first hits your palate, with the apricots and eucalyptus soon following. There is an almost effervescent quality to the mouthfeel as the whiskey seems to dance on the tongue. As the lengthy finish fades, you're left with lingering apricot preserves on a pastry, toasted oak, and the pilsner that has reemerged. A fascinatingly sweet and light whiskey, even at its substantial 121 proof.
Made with wheat
60.5% alc/vol – 121 PROOF