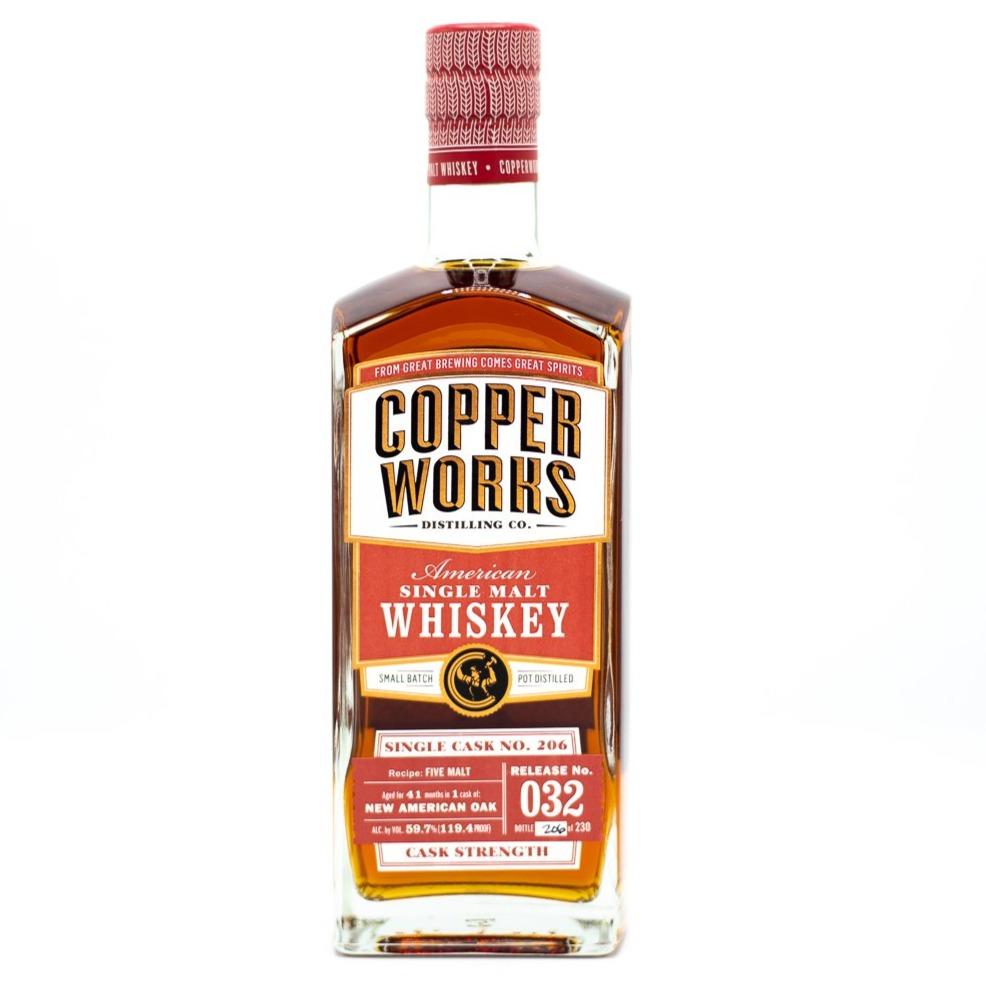 Seattle's Copperworks Distilling Co. today announced a single cask release of its American Single Malt Whiskey, bottled at natural cask strength.
Release 032 was distilled from one of the distillery's mainstay malt recipes, its Five Malt recipe. This recipe contains 25% caramelized malts and is similar to the recipe a brewer would use for a Scotch Ale. This is the first time Copperworks has released a single cask of its Five Malt recipe directly from the distillery.
Release 032 was matured for 41 months in a full-size, new American Oak barrel with a #3 char. It was bottled at its natural cask strength of 59.7% ABV.
Tasting Notes: Aromas of maraschino cherry, orange oil, clove, and wildflowers lead to flavors of Demerara sugar, orange pith, an Old-Fashioned cocktail, coffee cake, and malted milk candy, with a finish including toasted nuts and baking spices.
Learn More about R032 on Copperworks Distilling Live
Join Copperworks on Friday, October 16, 4 p.m. PT, on Instagram Live when Jeff Kanof will talk about Release 032—how the cask was selected for this particular release, the whiskey's flavor profile, and more.
Copperworks American Single Malt Whiskey, Release 032
Single cask release bottled at natural cask strength
230 bottles (750ml) produced
59.7% ABV
$76.49 (not including taxes or shipping)
Buy now.