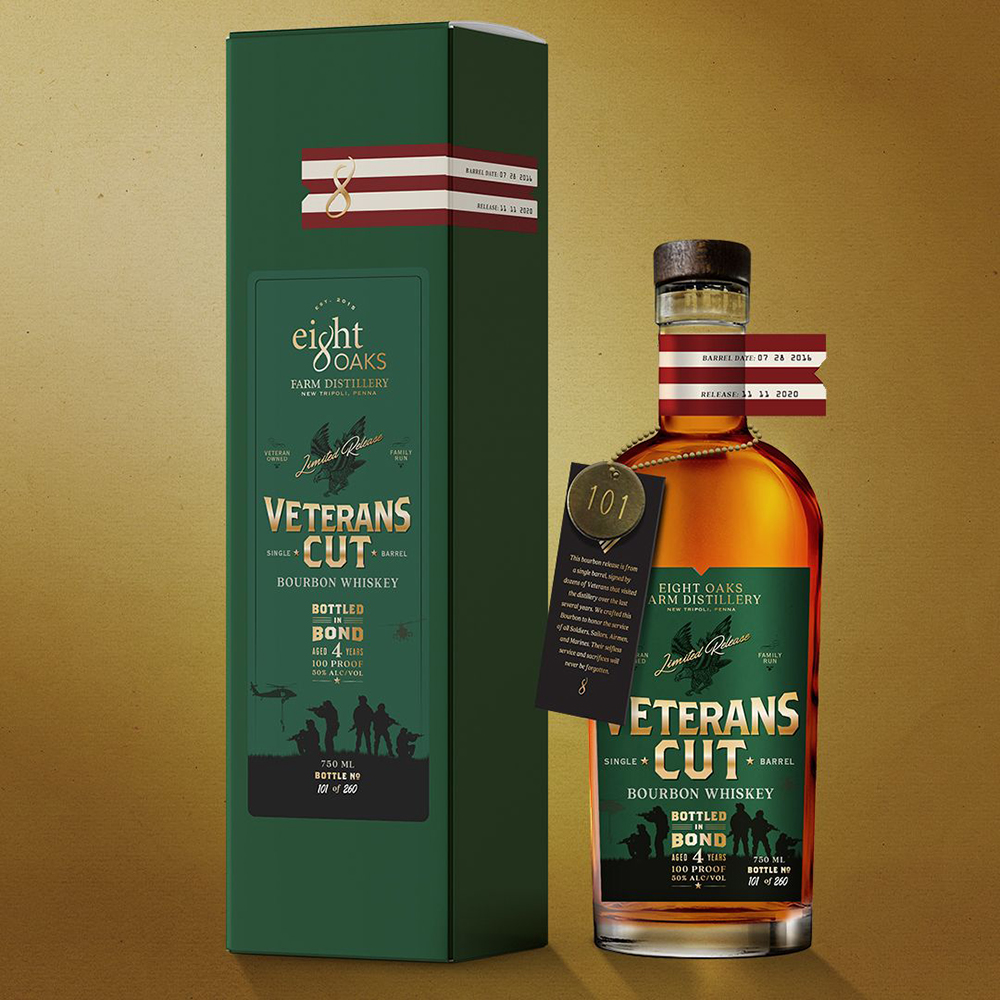 This Veterans Day, Eight Oaks Farm Distillery of New Tripoli, Pennsylvania, is releasing Veterans Cut, a single-barrel, four-year-old, 100-proof bourbon whiskey to honor veterans. 
On July 28, 2016, Eight Oaks Farm Distillery barreled bourbon with a plan to hold a special release in the future. This bourbon barrel was signed by dozens of veterans from around the country who visited the distillery over the years. 
Veterans Cut was made from corn, wheat, and rye grown on the Eight Oaks farm and the farms of its friends and neighbors. It was double-distilled and aged in hand-selected American white oak barrels. It has balanced notes of vanilla and honey, a touch of smoke, and a slightly peaty finish with hints of spice and dried cherry. 
A portion of all proceeds will go towards building the Veterans Memorial in Northwestern Lehigh County Ontelaunee Park in New Tripoli, Pennsylvania.