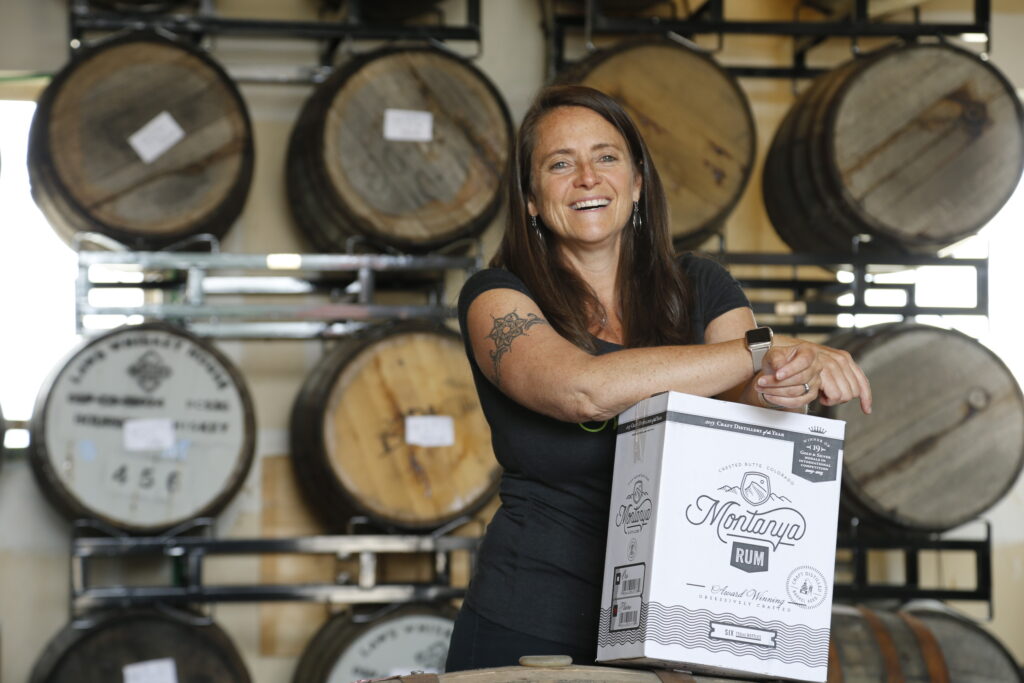 Montanya Distillers, a craft rum distillery and Certified B Corporation®, has partnered with Three Roll Estate out of Baton Rouge, Louisiana to help meet growing demand. As the appetite for Montanya Rum began to outpace growth in capacity, founder and owner Karen Hoskin set out to find a unique solution to bolster the company's rum inventory without sacrificing quality or her commitment to transparency, gender equity, environmental sustainability, social responsibility, and American-grown ingredients.
"I never wanted to put the cart before the horse and grow our production capacity too quickly. In fact, this approach would probably have put me out of business," Hoskin notes. "Aging rum requires tremendous upfront costs, and until 2019, I didn't have the funds to build an adequate supply for fast-paced growth. I knew there may come a time when I needed to get creative with meeting demand, and if it came, that demand would have to be met without compromising my company values. Three Roll has been the perfect partner to achieve this."
Three Roll Estate rums are pot distilled to the right flavor profile, and like Montanya Rums, are made from non-GMO, Louisiana-grown sugar cane; aged in American white oak barrels for a year or longer; and have no additives, flavorings or colorings. Three Roll Estate went so far as to certify the important origins of its rum for Hoskin's B-Corp sourcing requirements. But one additional aspect of this relationship was also very appealing to Hoskin. The Three Roll Rum was distilled by Megan Campbell, newly appointed as assistant head distiller at Montanya.
Campbell was hired for her expertise in distilling on a 500-gallon copper pot still—something being introduced at Montanya for the first time in 2021—as well as other key aspects of larger-scale distillation and production. Hoskin immediately recognized an opportunity to meet demand and give Campbell the chance to finish what she started at Three Roll.
"It's been a bit of a whirlwind," recalls Campbell, "but it all fell together in a really symbiotic way. It's fun to see rum I invested in so much gaining a new life with Montanya."
That the partnership has helped another craft distiller weather the pandemic is an added benefit.
"It's exciting to see rum we've put so much love and heart into go to a distillery that shares our commitment to American craft rum distilling," said Olivia Stewart of Three Roll Estate. "We know that Karen and Montanya will honor the rum's origins and we are glad to help them meet this need."
After thorough tasting, Hoskin and the Montanya distilling crew have decided to bottle a 50/50 blend of the Three Roll rum with Montanya Oro and Platino for a short period of time until Montanya replenishes its inventory after its distillery expansion. To introduce the Colorado whiskey finishing notes that Hoskin loves, it will first age in Laws Whiskey House barrels. The tiny amount of honey currently added to Oro and Platino at bottling (less than 0.04%) will be cut in half to balance Three Roll's molasses profile. The blend will be bottled as both Oro and Platino, and each barrel number on the bottle's label will differentiate it as part of this partnership.
The new blends and bottles should start to hit stores in March 2021 and are likely to be depleted this year.