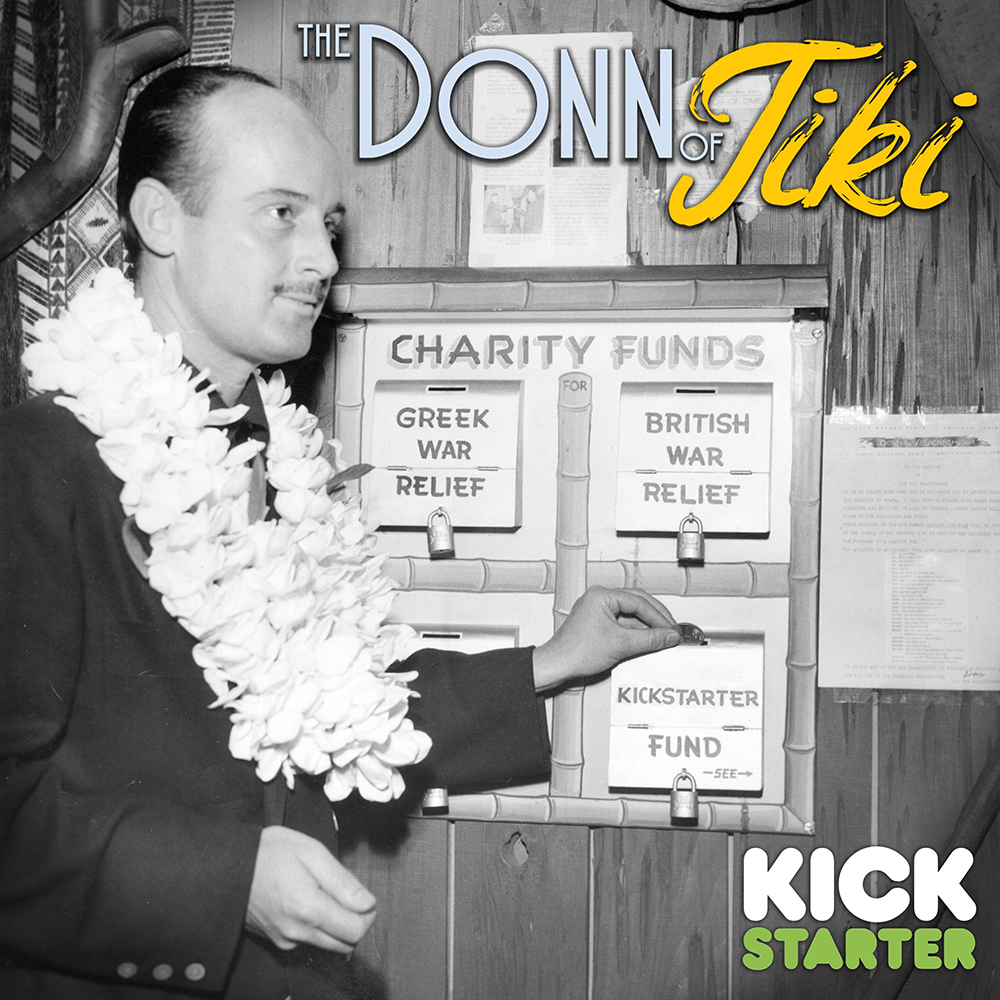 Documentary filmmakers Alex Lamb and Max Well of Surf Monkey Films recently launched a Kickstarter to financially support their documentary, "The Donn of Tiki", an investigation into the illusive Donn Beach, born Ernest Gantt.
The Kickstarter has already exceeded its goal of $50,000 with nearly a month remaining.
The film will explore his early life traveling the south seas, rumors about his involvement in bootlegging during prohibition, his adventures setting up R&R camps in Europe during World War II, and his mission to protect Hawaii from losing its culture after statehood.
The documentary, which has already started production, has been granted unprecedented access to some of Donn's personal assets and is working closely with his widow, family, and friends to paint a picture of the real man behind the folklore he perpetuated about himself. Also as part of the Kickstarter, legendary artist SHAG will design an exclusive Donn inspired mug that can only be obtained through donating to the funding of "The Donn of Tiki."
With pledge levels ranging from $10 to $5,000, some of "The Donn of Tiki" Kickstarter reward tiers include:
·         A digital download of "The Donn of Tiki" soundtrack with original tracks by composer Holly Amber Church
·         "The Donn of Tiki" cocktail pin collection designed featuring six pin renderings of Donn's signature cocktails
·         A special thanks in the credits of "The Donn of Tiki" for making this film possible.
·         A tiki cocktail masterclass featuring exclusive tutorials from mixologists interviewed for "The Donn of Tiki" including the Buhens (Tiki Ti), Marie King (Tonga Hut), and Shannon Mustipher (author, Tiki: Modern Tropical Cocktails)
·         A limited edition (only 500) Donn Beach mug, designed by artist SHAG and produced by Tiki Farm solely for "The Donn of Tiki" Kickstarter
·         An exclusive limited edition Donn Beach mug (only 100!) produced by Tiki Farm for "The Donn of Tiki" Kickstarter with a special glaze and a numbered certificate of authenticity signed by SHAG
·         Be an animated character seen in "The Donn of Tiki"
·         A credit as a co-executive producer (in title only) on "The Donn of Tiki," as well as invited to a private producer cocktail party at The Desert Oasis Room with our directors and Adrian Eustaquio of The Desert Oasis Room Podcast