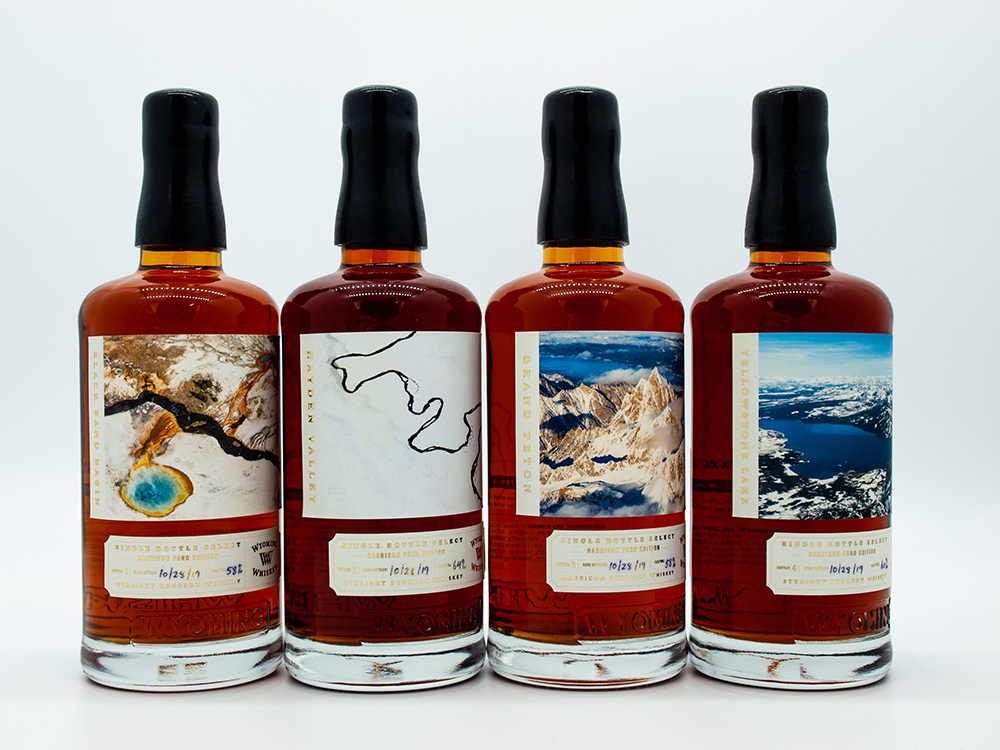 Wyoming Whiskey this week announced the brand has raised over $120,000 in partnership with the National Park Foundation. The brand, which is committed to preserving the natural beauty of America's wide-open spaces that inspired the whiskey, hosted a virtual auction featuring four beautiful, one-of-a-kind bottles in the Wide Open Spaces – By Air collection, with all proceeds directly benefiting the National Park Foundation. 
The first in the brand's annual production of this limited-edition collection–Wide Open Spaces – By Air–was inspired by the beauty and wonder of Wyoming's national parks. The collection, curated by creative director Harrison Ford, included four artfully crafted, one-of-a-kind bottles of Wyoming Whiskey only available at auction. Each bottle was accompanied by a hand-carved wooden case created by natural materials artist, Jamison Sellers. Original photography from Tuck Fauntleroy is featured on each of the four labels and was accompanied by a framed, large format print. One of the bespoke bottles,Barrel #5004, inspired by Yellowstone Lake, sold to a lucky winner for a generous $15,000. The auction also included several other items to bid on, such as vacation retreats and custom merchandise, all in support of the National Park Foundation.
"On behalf of all of us at Wyoming Whiskey, I thank everyone who participated in our virtual auction and am grateful to all who donated to such a great cause," said David DeFazio, co-founder of Wyoming Whiskey, in a press release. "The importance of protecting our national parks cannot be overstated." 
To continue the celebration and support of America's parks, Wyoming Whiskey created a Wide Open Spaces virtual exhibit. The exhibit showcases the story and inspiration behind the four unique bottles featured in the auction, as well as background on Wyoming Whiskey's commitment to preserving America's wide-open spaces and partnership with the National Park Foundation.
In conjunction with the virtual auction, Wyoming Whiskey also launched a new National Parks Limited Edition Bourbon Whiskey available in limited markets and online. With each bottle sold, $5 will be donated to the National Park Foundation. Consumers interested in securing a bottle should look to online retailers Reserve Bar and Flaviar, and select retailers in NY, GA, CO and WY while supplies last. These bottles retail for $49.99.