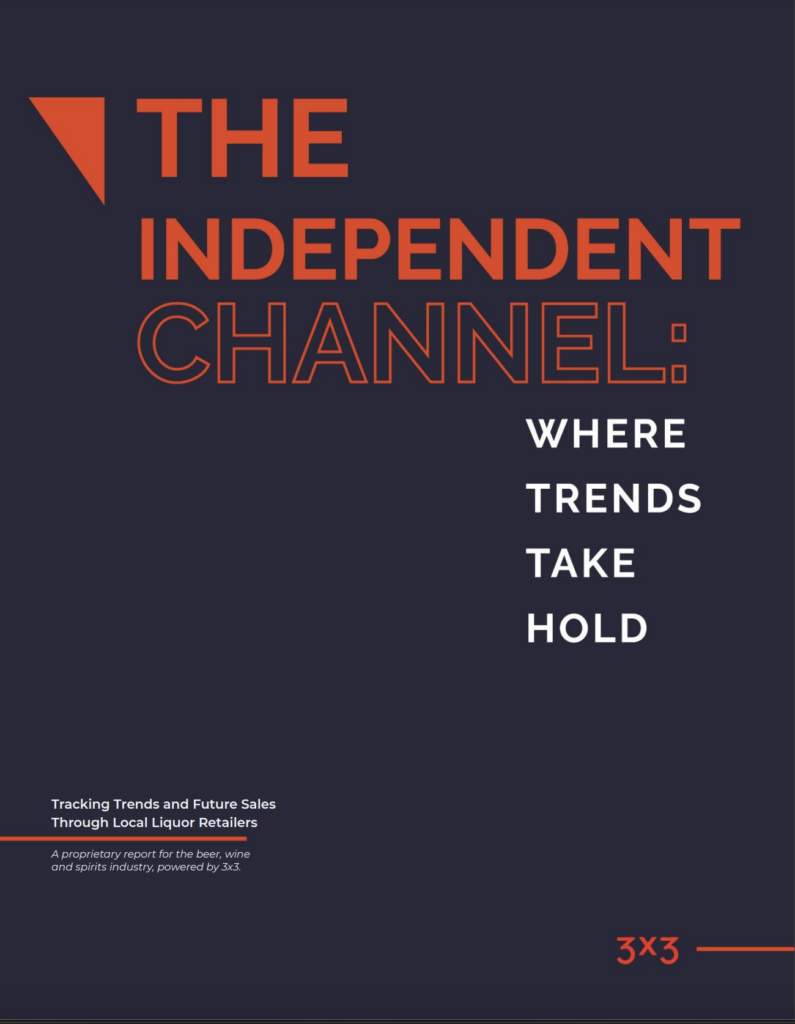 Without the independent liquor retail channel, product trends would have nowhere to grow.
Proprietary data from the 3×3 Retail Network illustrates how trends tip through local liquor store sales. This white paper explores four modern alcohol industry trends to show how valuable independent channel data can be in our trend-driven industry.
In this report, 3×3 breaks down the life of a trend from launch to living room and hip bar to home bar. The data within will help craft spirits brands appreciate the independent channel as an accelerator of trends.
A few highlights:

The independent channel facilitated the exponential popularity of Aperol. Volume sales more than doubled from April 2018 to June 2018, as the Summer of Spritz took hold.
Without the independent channel, canned cocktails would have nowhere to grow. The second-best seller saw nearly 3,000% volume growth YoY from March 2020 to 2021.
Trending products impact adjacent sales. Buyers of Tito's Handmade Vodka spend more than double on other liquor store products than buyers of Smirnoff Vodka do.
Track trends and future sales through independent retailers to create better business futures.

Get The Independent Channel: Where Trends Take Hold today.
Sponsored by