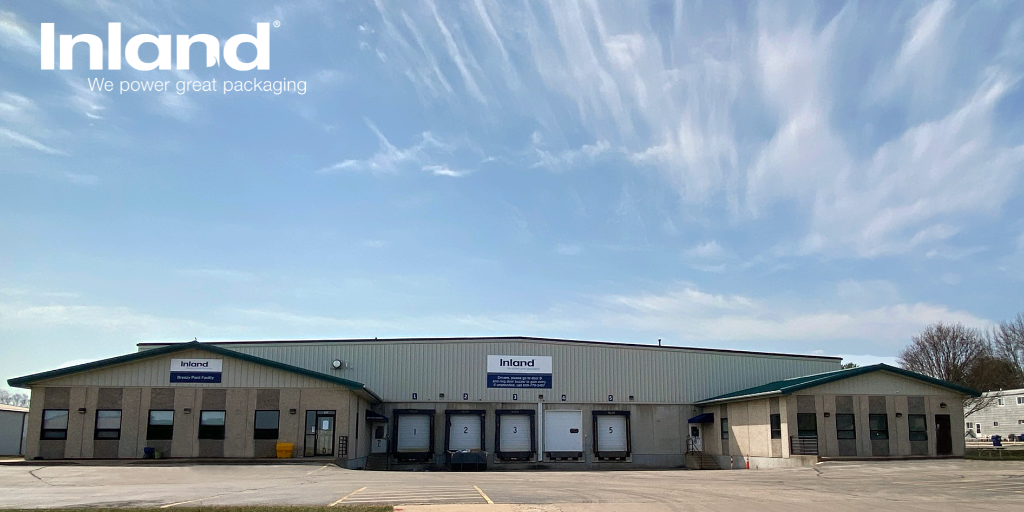 Inland Packaging, a domestic label and packaging manufacturer, has started production at its new La Crosse, WI facility. The 40,000 square foot facility is focused on producing in-mold labels for Inland's larger CPG customers.
The Breezy Point facility is the third manufacturing facility Inland has in La Crosse, WI. The new facility is located at 627 Breezy Point Road, La Crosse, WI.
The new location recently installed a brand-new Koenig and Bauer offset printing press. The new press is a part of the +$15 million Inland plans to invest this year and has UV LED ink capabilities. In addition to the new press, the facility is home to two rotary die cutters, and other finishing equipment.
"Our state-of-the-art press and finishing equipment open additional capacity with increased productivity and efficiency, says Jason Berger, VP of operations. "This additional capacity allows Inland to better serve growing markets and meet customer demand. It also allows us to hire new employees who are excited to grow with a local company and work with high quality machines."