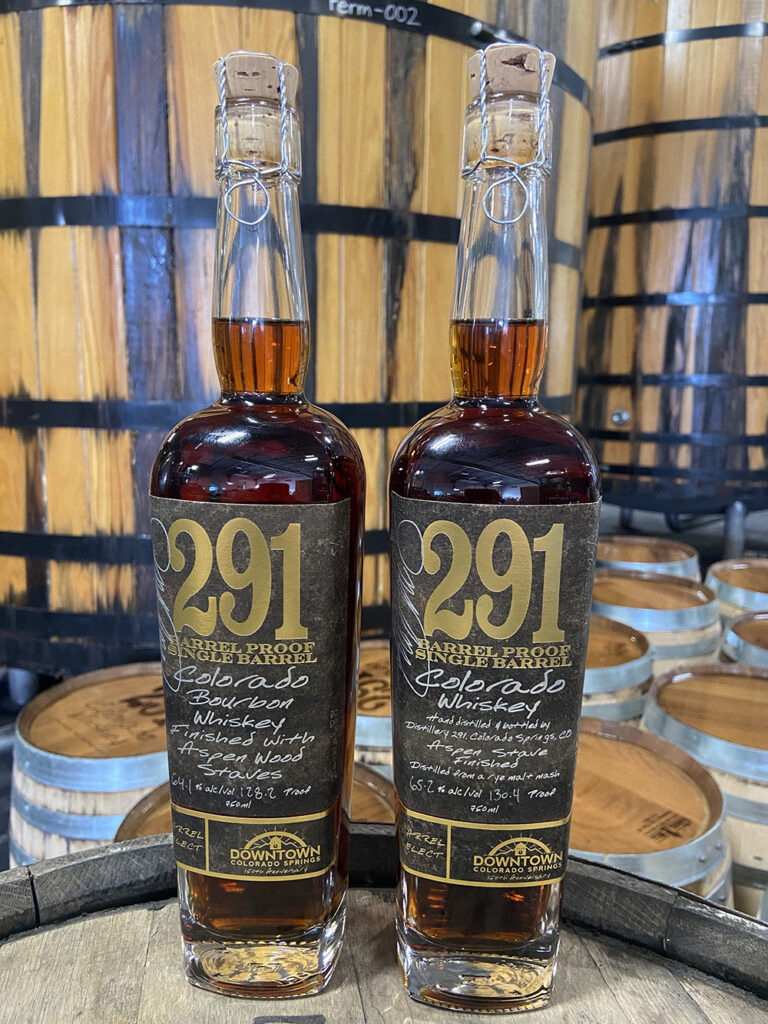 Distillery 291 of Colorado Springs, Colorado, announces the return of two whiskey releases—291 Colorado Straight Rye Whiskey (Batch #2) and 291 Colorado Straight Bourbon Whiskey (Batch #2)—and two limited-edition whiskey releases for the sesquicentennial of the City of Colorado Springs.
The 130.4-proof 291 Colorado Whiskey and 128.2-proof Bourbon Whiskey Downtown 150th Anniversary Barrel Select were thoughtfully created by Distillery 291. The limited-edition whiskeys were chosen by a panel of experts including Gregor Huesgen, owner of Downtown Fine Spirits & Wines, members of his staff and team members of Distillery 291.
"These two selections were the unanimous choice after sampling from six barrels, and we're excited to share them with the community in celebration of the city's 150th anniversary," said Huesgen in a press release.
The 291 philosophy "embodies traditions of the past married with the boldness of the future" and according to Huesgen, it seemed the perfect fit for a 150th celebratory whiskey. Distillery 291 uses grains from the Colorado plains and water collected from Pikes Peak reservoirs. The small-batch distiller manages the entire distilling process locally, from grain to barrel to bottle, by hand. Each barrel is aspen stave finished, conferring the unique taste of Colorado that has won Distillery 291 world-wide acclaim. Only 45 bottles of each of the limited-edition whiskeys are available for sale.
The returning whiskey releases—291 Colorado Straight Rye Whiskey (Batch #2) and 291 Colorado Straight Bourbon Whiskey (Batch #2)—were matured in deep-charred, new American white oak barrels for three years. Both products have an MSRP of $199.00 and are available for online purchase for the first time.
"We look forward to our annual releases every summer," said Michael Myers, owner and founding distiller of Distillery 291, in a press release. "Last year we introduced Colorado to our Straight Rye and Straight Bourbon whiskeys. This year we're rolling out the new releases across the country, thanks to our online store"
Traditionally a limited release, the whiskeys have only been available at the distillery's tasting room in the past. This year, 601 bottles of the 291 Straight Bourbon Whiskey and 761 bottles of the 291 Straight Rye Whiskey will be made available online at www.291coloradowhiskey.com, select Colorado retailers, and the 291 tasting room.