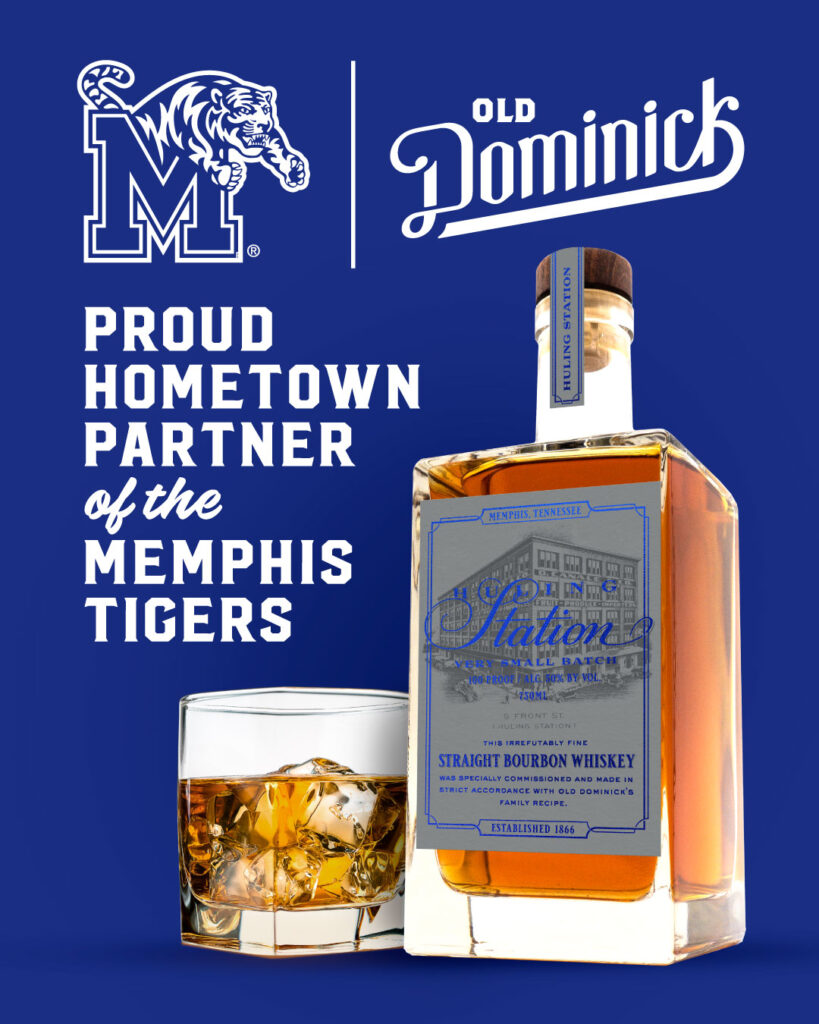 Old Dominick Distillery of Memphis, Tennessee, will be releasing a limited-edition bottle of Huling Station Straight Bourbon Whiskey featuring the team colors of the University of Memphis—Tigers blue and gray—on the front and back label. 
"Going into our third year as an official partner of the Memphis Tigers, we knew we wanted to do something special," said Alex Castle, master distiller and senior vice president of Old Dominick Distillery, in a press release. "We bottled two batches of our Huling Station Straight Bourbon Whiskey specially for this occasion and dressed up the labels to match the Tigers' iconic uniforms."
A portion of proceeds from these limited-edition bottles will be donated to support Memphis Athletics.
"We're proud to have Old Dominick as a valued corporate partner of the Memphis Tigers and appreciate how they're committed to supporting the overall athletics programming and giving back to their hometown community," said Todd Kucinski, general manager of Tiger Sports Properties, the university's athletics multimedia rightsholder and locally based LEARFIELD team.
Fans 21 and older can expect to see these bottles hit shelves in mid-August, just in time for the beginning of the 2021 college football season. The bottle will range around $35.99 in price and will only be sold in Memphis-area retail stores.
"This is such an exciting partnership for Old Dominick, and we think this bourbon will pair perfectly with any tailgate this football season," said Castle.
Huling Station Straight Bourbon Whiskey from Old Dominick is a 100 proof, high-rye bourbon that is aged a minimum of four years in a West Tennessee white oak barrel. The mash bill consists of 52% corn, 44% rye, and 4% malted barley.
Old Dominick encourages all fans to drink responsibly.