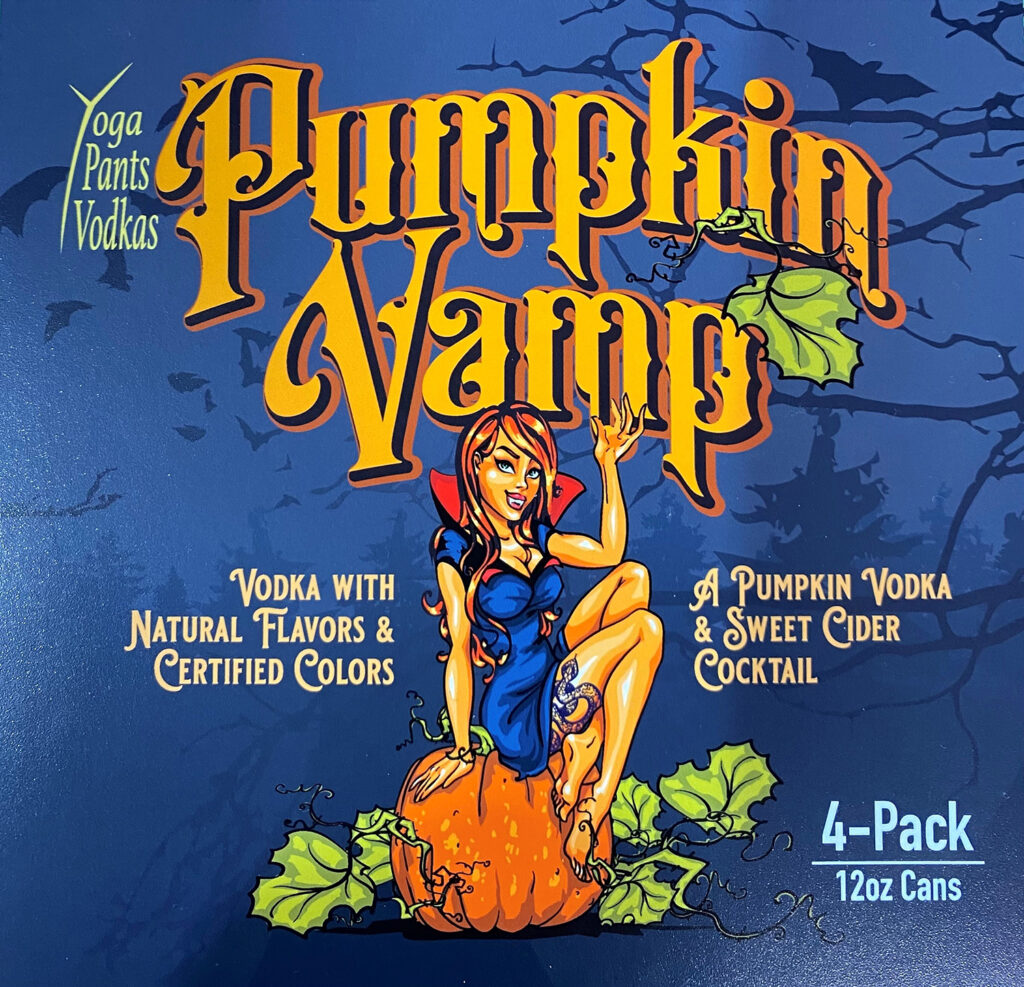 Yoga Pants Vodkas of Buffalo, New York, has announced the Sept. 1 release of its latest canned, ready-to-drink cocktail: Pumpkin Vamp. The RTD, which is a blend of Yoga Pants Pumpkin Spice Bush Vodka and a locally sourced pressed apple cider, will be available at liquor stores, farmers' markets and at the distillery. It will be available in 355-mL cans, packaged in a box of four.
"We are really pleased our canned cocktails have been so well received," said Charisse Callahan, owner of Yoga Pants Vodkas, in a press release. "Based on the overwhelming popularity of our first three cocktails, we are confident our customers will enjoy our latest offering, just in time for fall and football season. We've been offering this cocktail at tastings for a while now, It's already a favorite, and now it's conveniently available premixed."
Established in 2017, Yoga Pants Vodkas is owned, managed and staffed by women who have a passion for distilling and a healthy lifestyle. Its goal is to make the highest quality spirits possible while empowering women to be a positive force within the community.
Current craft spirit offerings comprise nine all natural gluten-free wheat grass based vodkas and gins including Pumpkin Spice Bush Vodka and Busia's East Side Polonia Krupnik. Pumpkin Vamp brings the RTD line to four flavors, with more planned in the future.