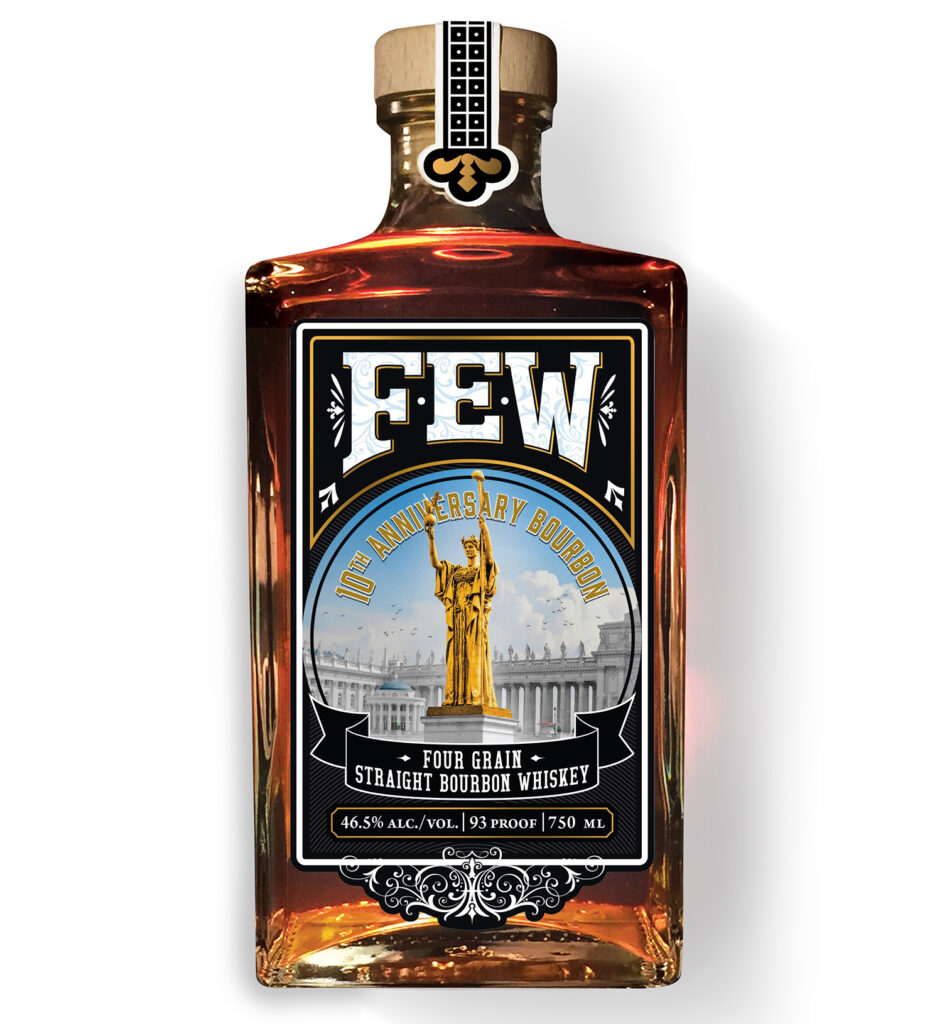 FEW Spirits of Evanston, Illinois, has introduced FEW 10th Anniversary Straight Bourbon Whiskey. The extremely limited-edition product will hit shelves this month and will be available exclusively in Illinois and through a direct-to-consumer channel, BuyFewSpirits.com.
"This represents a significant milestone of success for our team," said FEW Spirits founder Paul Hletko in a press release. "We have overcome so many obstacles to get here, and we owe a huge debt of gratitude to our fans, friends, and family."
There are 650 initial cases of the 93-proof whiskey, which has a mash bill of corn, rye, barley and wheat. It was aged six years in American white oak. The standard retail price for each bottle is $50.
"FEW is built on defiance and a refusal to accept the status quo," said Hletko. "We defied the odds by choosing Evanston as our home, actually changing the laws of our beloved Prohibitionist hometown. We are inspired by the 1893 Chicago World's Fair, a time when the eyes of the world settled here as we celebrated innovation and new ways of thinking and doing things. We deliberately chose to craft a product that would require years of aging before it could be sold. We chose to create grain-to-glass spirits, using local grains and materials, although cheaper and easier alternatives are everywhere. And we defiantly made a world class Bourbon from Chicago, when most people thought that wasn't even possible."