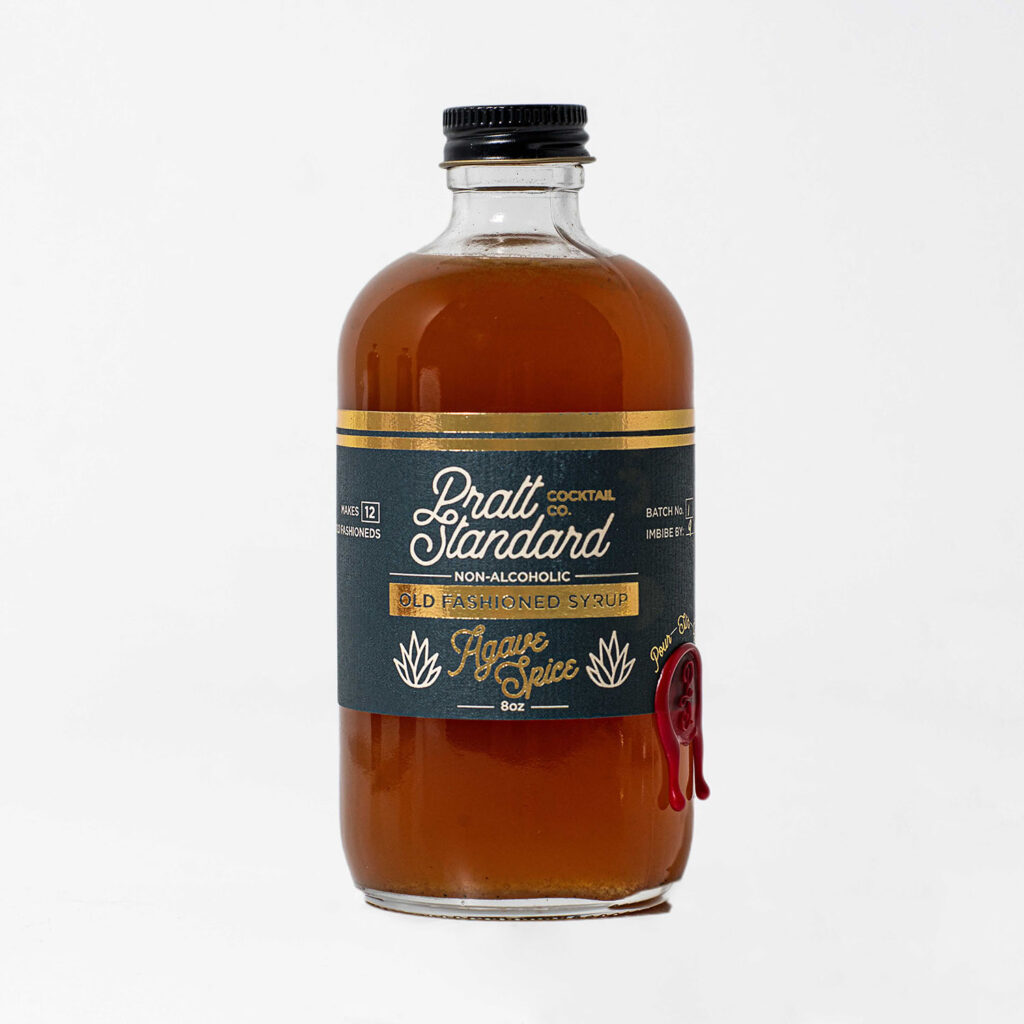 Washington, D.C.-based Pratt Standard Cocktail Co. is excited to launch its Agave Spice Old Fashioned syrup on Oct. 11. Handmade with raw blue agave syrup, and notes of cacao, cardamom, and vanilla, this 8-ounce cocktail syrup is Pratt's newest iteration on their classic Old Fashioned Cocktail syrup, which was released last fall.
"This is the first mixer we're launching that is sweetened with agave syrup," said founder Tory Pratt in a press release. "The flavor profile was driven first by a goal to develop an old fashioned syrup for non-whiskey drinkers. I wanted to make an old fashioned base that would work for tequilas, vodkas and rums, since I regularly make old fashioneds with non-traditional spirits. What I found is that a more rounded flavor profile from the cacao and vanilla can substitute with clear spirits for the aging process, making a complex variation on an old fashioned, but with the spirit you enjoy most."
The Agave Spice Old Fashioned is the latest addition to Pratt's innovative line of pre-Prohibition-inspired syrup products. Designed to pair well with premium tequilas, rums, and other clear spirits, it is perfect for an Oaxacan old fashioned with tequila, but also creates a delicately fall-spiced old fashioned with whiskey.
The Agave Spice Old Fashioned will be available online ($12/8 oz.) at PrattStandard.com, with retail locations to follow.
Pratt Standard also produces Ginger, Grenadine, Kola, Tonic, Rich Simple, and Old Fashioned syrups year-round, plus seasonal syrups, including Blackberry Mint, Rosemary Grapefruit and Bitter Lemon available in the spring and summer; and Earl Grey Vanilla and Cranberry Orange available in the fall and winter.