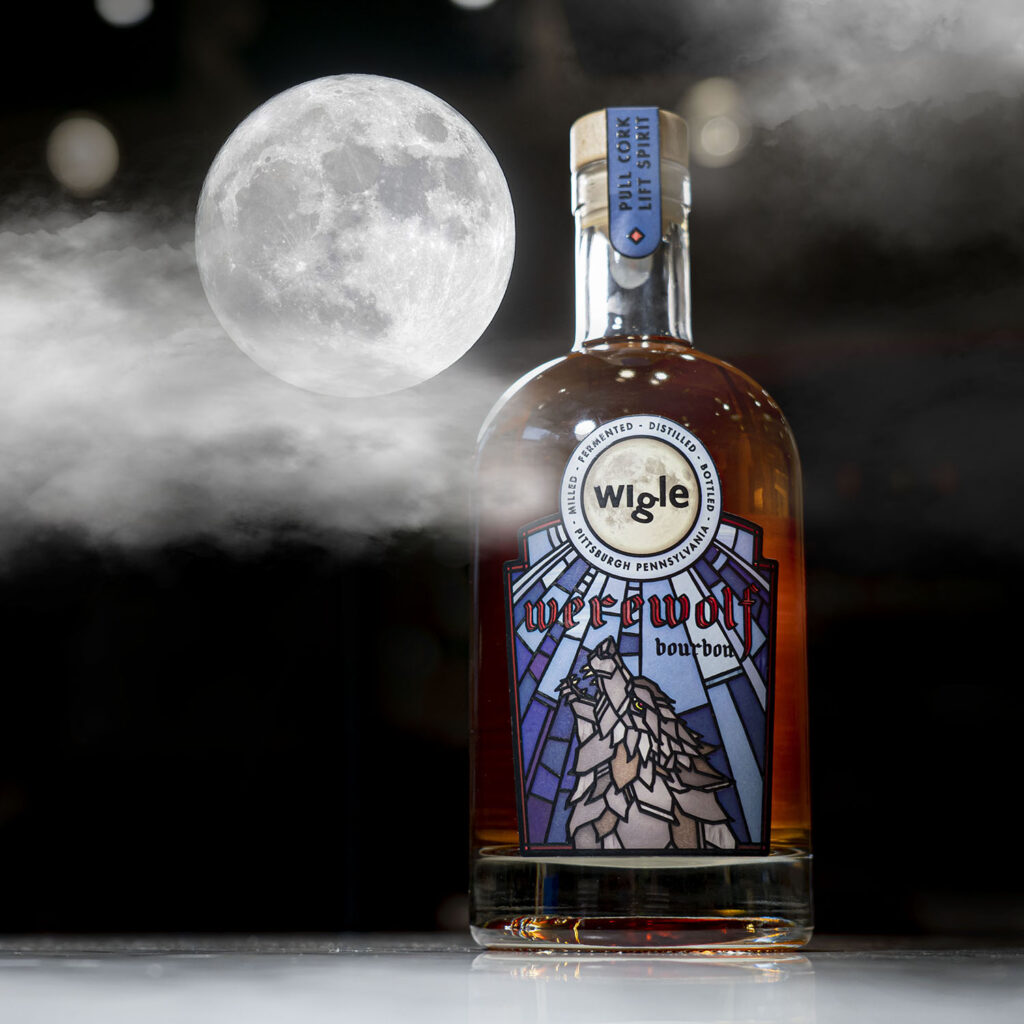 Pittsburgh-based Wigle Whiskey announced the release of Werewolf Bourbon, a limited-edition spirit powered by the moon.
Wigle distillers distilled, barreled and harvested this 80-proof straight bourbon under a full moon. The bourbon was born in Aries and harvested in Virgo, under a harvest moon. Wigle distillers diluted the spirit with moon water (which was extra charged with the addition of a distiller's moon stone). 
Intended to spread the magic of the Halloween season, this whiskey might also help you unwind after a long day of running from angry torch-wielding townsfolk. Smooth notes of white peach, toffee and caramelized sugar predominate in this straight bourbon. 
On Oct. 14 from 4:30-8:30 p.m., Wigle will be releasing this limited edition Werewolf Bourbon. It is not a full moon night, so the threat of werewolves is relatively low.
Wigle is celebrating this new release with themed cocktails, tarot card readings, free  whiskey samples, food from the Wigle Kitchen, a selfie station and more. 
Walk-ins are welcome, or you can purchase a $40 event ticket for a fast pass to the evening's event offerings. 
The Event Ticket Includes:
– The Silver Bullet Cocktail 
– Werewolf Elixir Cocktail
– Tarot Card Reading 5 PM – 7 PM (Ticket Holders Only)
– Deviled Eggs and Caramel Pear Coffee Cake
– Free Samples From a Wigle Distiller
The spirit is also available for pre-orders with direct shipment throughout Pennsylvania and Washington, D.C., and for local pickup at Wigle Whiskey locations in Pennsylvania.