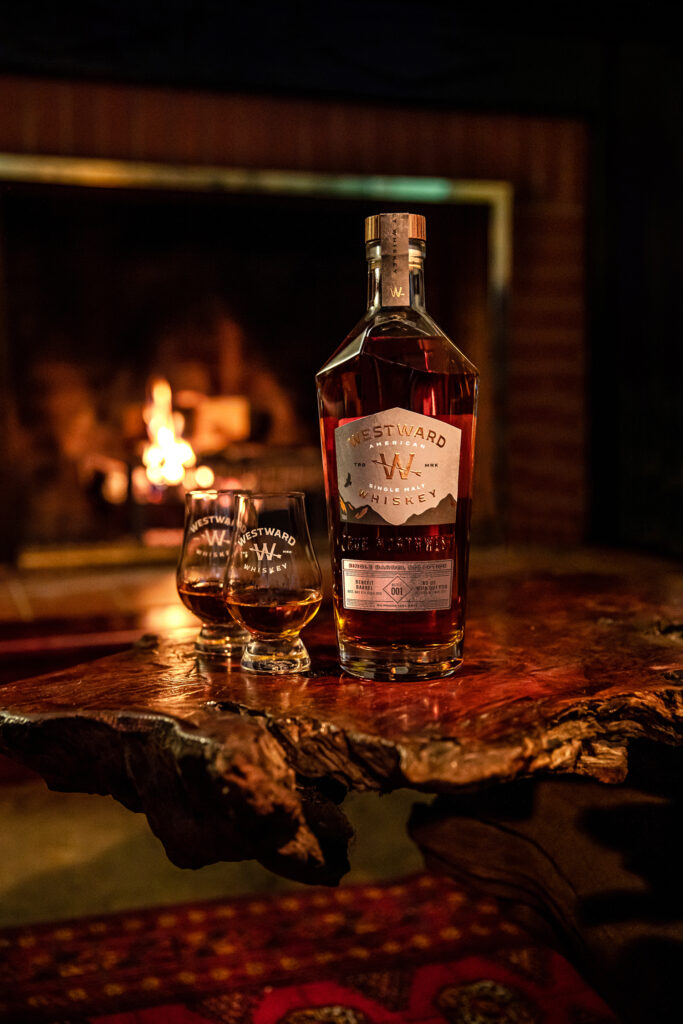 Portland, Oregon-based Westward Whiskey announces the second 2021 Westward Benefit Barrel release to benefit charities focused on houselessness and food insecurity. The fourth release in Westward's Benefit Barrel series, which contributes 100% of proceeds to various causes that affect our community, will benefit two key charities: Oregon's Transition Projects and California's No Us Without You. Since the company kicked off this initiative, Westward has raised nearly $20,000 for various causes.
This 2021 Westward Benefit Barrel release, a blend of two single barrels, was hand-picked by Lead Distiller & Blender Miles Munroe, who chose two casks of exceptional taste that were barreled on the same day, but 5 years apart. Bottled at 100 proof and priced at $99.95 for 750ml, the release is available today through Westward's tasting rooms, the company's Oregon online store, and for preorder at Westward's national online store, which ships to nearly 30 states across the U.S.
Sales in Oregon will benefit Transition Projects, which provides individuals with the services, resources and tools they need to end their homelessness, secure housing, and maintain that housing. Each year, they assist more than 10,000 people experiencing homelessness. On any given day, they help meet the basic needs of nearly 500 people through their Resource Center. On any given night, they provide a safe place to sleep for more than 800 people with nowhere else to turn.
Sales outside Oregon will benefit California's No Us Without You, a public charity created by Va'La Hospitality, a bar consultancy group. Born from a desire to give back to their industry, bar consultants Damian Diaz and Othón Nolasco stopped agonizing over how undocumented workers affected by COVID-19 would feed their families — and acted. No Us Without You LA provides food relief to the most disenfranchised hospitality workers affected by the pandemic. Launched with a goal of feeding 30 families a week, No Us Without You LA is now providing food security for over 1,600 families, distributing more than 160,000 pounds of food each week to hospitality workers.
Thomas Mooney, Founder & CEO, Westward Whiskey, said, "At Westward, we're guided daily by our values statement, an ethos penned collaboratively by our team. Fittingly, it begins by focusing on our community: 'We take care of our own, and our friends and neighbors.' We have always sought to foster a sense of togetherness and community in all that we do, and the release of our next Benefit Barrel only furthers this commitment."
Tasting Notes
Aroma: Mint, citrus, floral, chocolate, nutty
Palate: Creamy malt, leather, candied apple, tobacco
Finish: Melon, hazelnut, pecan, orange zest
For more information, visit WestwardWhiskey.com and follow @westwardwhiskey on Facebook and Instagram.