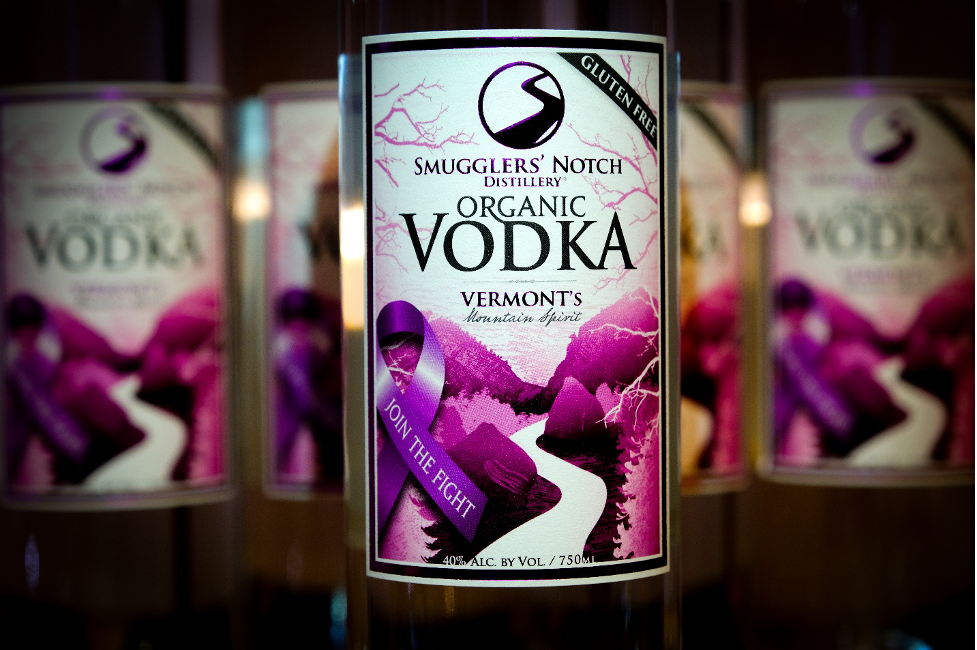 Made possible by the support of their community and customers who purchase Gluten-Free Organic Vodka, Jeffersonville, Vermont-based Smugglers' Notch Distillery recently made a donation in the amount of $10,000 to the University of Vermont Cancer Center, which is dedicated to "advancing the prevention, detection, treatment, and survivorship of cancer."
Cancer claims the lives of nearly 600,000 people per year in the United States alone, and finding a cure has long been the focus of clinicians, researchers, and scientists the world over.
Jeremy Elliott, president and co-owner of Smugglers' Notch Distillery, who is also a graduate of the University of Vermont, explained the motivation to support this cause:
"A few years ago, my father and I decided to make a difference in the fight against cancer. We had known too many friends and family members that fell victim to this killer.
As we thought about what we could do to help, it was decided that we would launch a new product and donate one dollar of every bottle sold to Cancer Research. Our Gluten-Free Organic Vodka was born. This product has many positive attributes associated with it and has the potential to reach and educate consumers throughout the world. We see a tremendous opportunity to work side by side with the UVM Cancer Center and spread the word.
As individuals who have seen the effects of cancer all around us, the SND Family is grateful to be able to make a difference."
When individuals, organizations, and businesses band together with a unified vision, great things can be accomplished. This new collaboration between Smugglers' Notch Distillery and the UVM Cancer center is a perfect example of what a united front in the fight against cancer can look like.