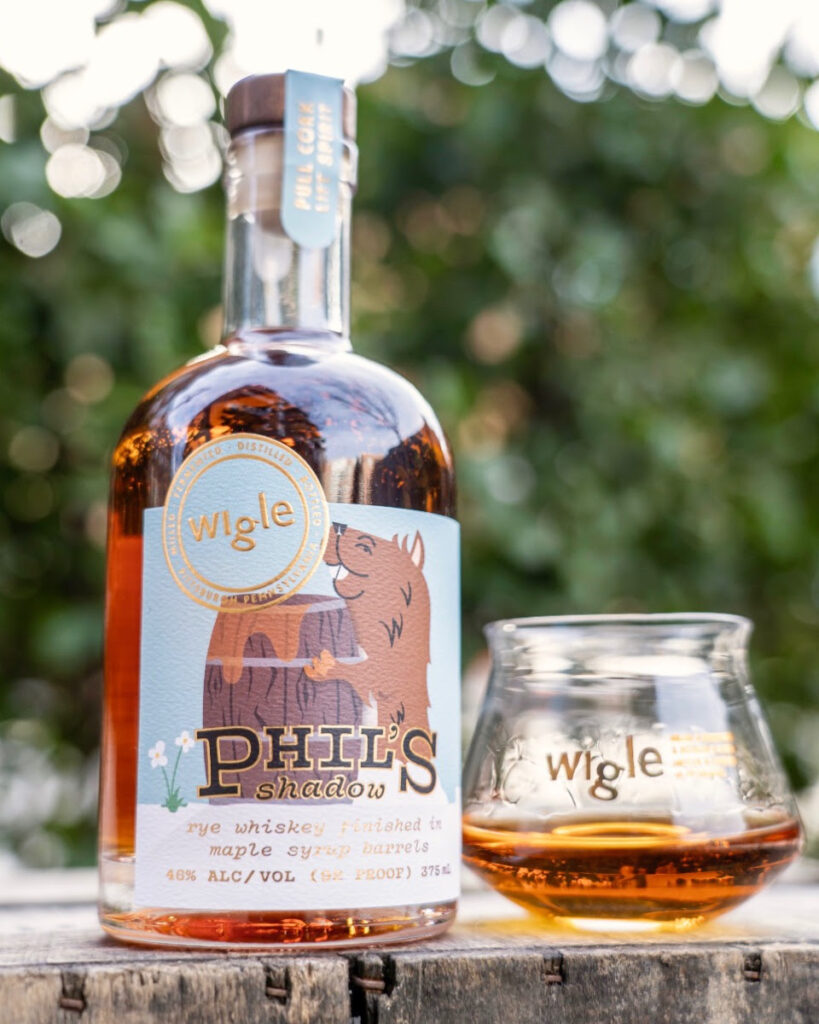 Pittsburgh-based Wigle Whiskey announced the return of its 92-proof Phil's Shadow Whiskey.
The Wigle collaboration with the Punxsutawney Groundhog Club celebrates two Pennsylvania institutions with unbridled enthusiasm for the quirky traditions of the Keystone State. To honor Groundhog Phil, Wigle combined its award-winning Pennsylvania Straight Rye Whiskey and the tradition of Pennsylvania maple syrup production to create a bold, spicy spirit complemented by a pronounced, rich maple sweetness. 
Wigle aged its organic Rye Whiskey for more than three and a half years in new charred oak barrels, before finishing it in maple syrup barrels for another seven months. The result is a velvety spirit with prominent notes of toffee, white pepper and, of course, maple.
The new label artwork is an original design by Pittsburgh artist Jacob Dunn and has Groundhog Phil and his Inner Circle's seal of approval. The distillery says this whiskey is sure to help get you through the winter, even if Punxsutawney Phil does see his shadow.
Pre-ordering for pickup is available here and pre-ordering for shipping in Pennsylvania and Washington, D.C. is available here.