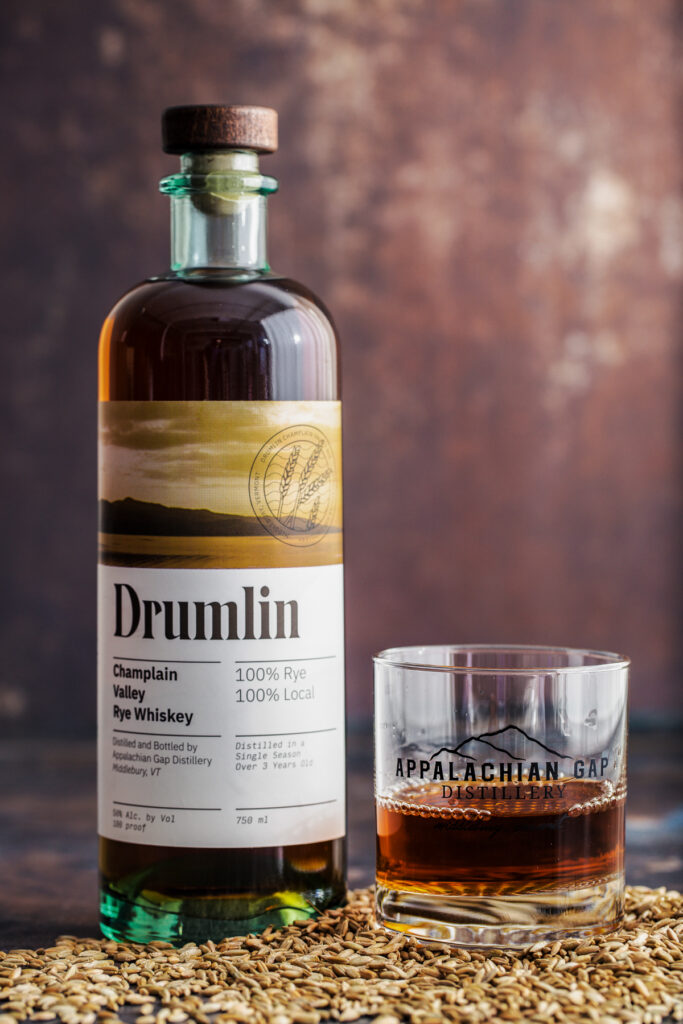 Appalachian Gap Distillery of Middlebury, Vermont, announced its Drumlin Champlain Valley Straight Rye Whiskey received a 2022 Good Food Award. 
Drumlin is made from one exceptional ingredient—rye sourced from the Champlain Valley. The rye is ground in-house at the country's first Climate Neutral certified distillery before being fermented, distilled and barrel aged for at least three years on-site. The result is a delicious and lively rye whiskey that expresses the terroir of our warm and fertile valley with notes of citrus, raisins, caramel, spice, a hint of vanilla on the nose followed by a palate of toffee, dark fruit, rye bread, and baking spices.
Vermont was well represented in this year's Good Food Awards, with 13 Green Mountain producers also taking home awards for products ranging from cheese, cider and pickles to arepas, honey and jam. Collectively, the awards celebrated 244 exceptional crafters across 18 categories from 39 states, including Washington D.C. 
"As a native Vermonter, it comes as no surprise that so many fellow Vermont craft producers made the cut," said distillery co-founder Lars Hubbard in a press release. "Doing the right thing is at the core of how we make whiskey and how so many other great producers in this state approach their craft."
Sustainable food advocates and renowned chefs Alice Waters of Chez Panisse and René Redzepi of Noma congratulated winners over video. Touching on the importance of socially and environmentally conscious practices in the food and beverage industry, Redzepi emphasized: "I believe it is our collective efforts that can turn the tide and ensure our shared earth will survive. You are the champions of the future, and you are leading the way."
"It's fantastic to have our sustainability efforts and dedication to craft recognized with a Good Food Award. Besides being a fine rye whiskey, Drumlin embodies our environmental ethos that our customers and community care deeply about," says Will Drucker, the distillery's head of sales and marketing.
Appalachian Gap Distillery will attend the 2022 Good Food Award ceremony in San Francisco on Friday, March 4, and Drumlin is included in the Good Food Shop in the Ferry Building (in collaboration with The Epicurean Trader, January 15-30). Drumlin can also be found at shops throughout Vermont, New York, Massachusetts and online at shop.appalachiangap.com.