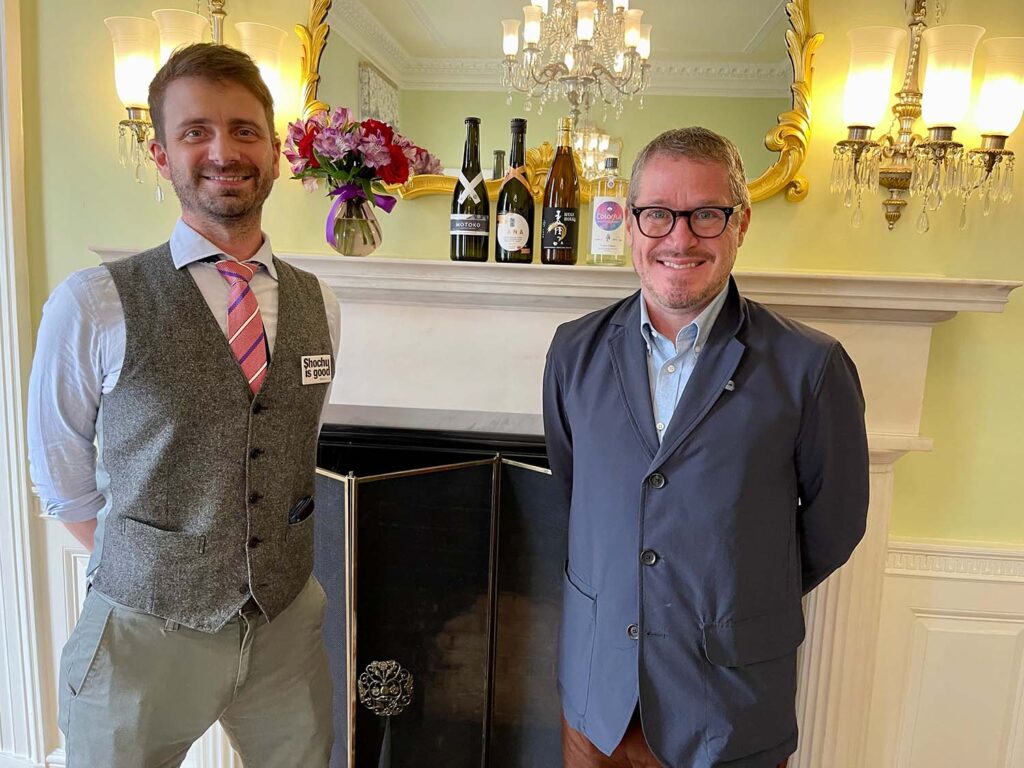 Our latest guests on The Craft Spirits Podcast are Christopher Pellegrini and Stephen Lyman of Honkaku Spirits, which is devoted to bringing intensely artisanal Japanese spirits to discerning American customers with a particular focus on koji-based spirits.
Pellegrini is Honkaku's founder, Lyman is their ambassador, and both of them are writers. Pellegrini published the first ever English language guide to shochu and awamori, "The Shochu Handbook." He also contributed to "The Oxford Companion to Spirits & Cocktails." Lyman is the author of the James Beard Award-nominated "The Complete Guide to Japanese Drinks."
Recently, they joined editor in chief Jeff Cioletti at the Embassy of Japan in Washington, D.C., to talk about their love of shochu, the origins of Honkaku and more.
You can stream the episode above or listen via the following outlets:
Apple Podcasts
SoundCloud
Spotify