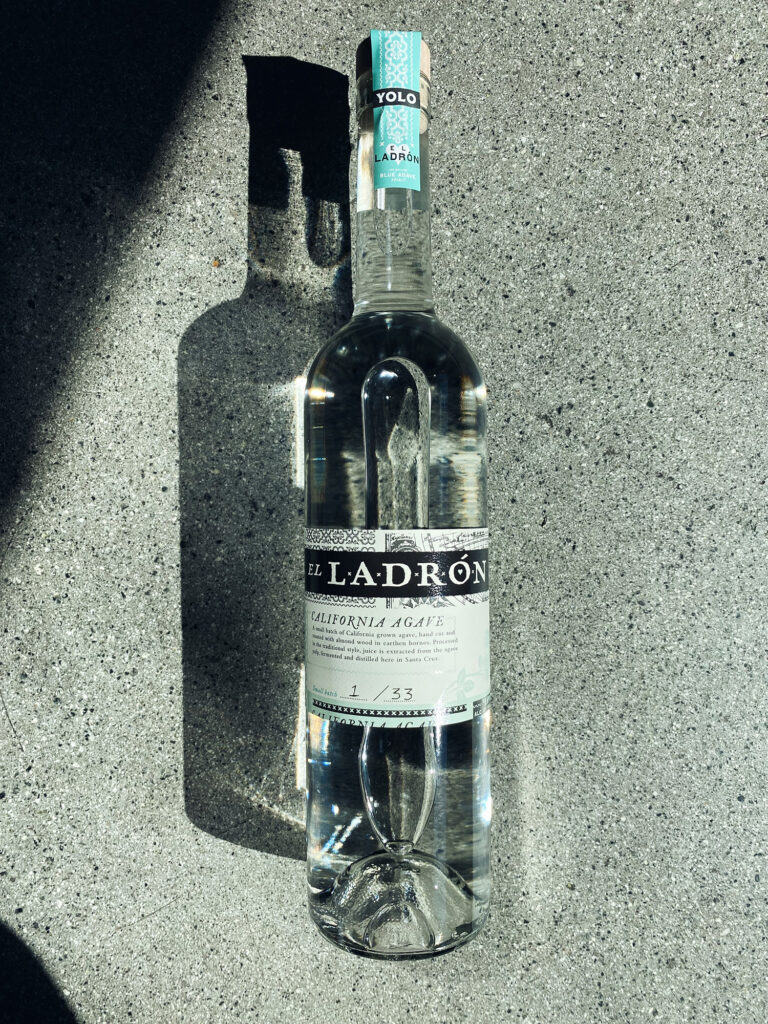 Venus Spirits of Santa Cruz, California, will be expanding the line of El Ladrón agave spirits with a new release made entirely from agave grown in Yolo County California, and fermented and distilled in Santa Cruz. The spirit, aptly named Yolo, will be among the first agave spirits that has been distilled in California using only California grown agave. The distillery says it will also be the first California agave spirit released using traditional pit roasting techniques.
Venus Spirits collaborated with Craig Reynolds of California Agave Ventures and Muller Ranch to harvest 6,000 pounds of agave from the farm located in Yolo County. Venus Spirits founder and distiller Sean Venus is looking to the future of California agave, and said in a press release, "we are very excited to partner up with Craig Reynolds of California Agave Ventures and Muller Ranch. There is a growing movement to plant agave in California, which offers a unique opportunity for farmers to transition to drought-resistant agriculture."
After harvesting the six- and seven-year-old plants, the piñas were pit roasted over almond wood in traditional earthen hornos for seven days. The Venus team unearthed the roasted piñas and transported them from Yolo County to the Venus Spirits distillery in Santa Cruz where they were processed and the juice was extracted. After a 10-day fermentation with house agave yeast, El Ladrón Yolo was double distilled in a hand pounded copper alembic still and allowed to rest in stainless steel drums for six months before bottling.
The final spirit has a soft smoky quality that pays respect to traditional mezcal, while also creating a flavor profile that is completely unique. Notes of tropical fruit, cinnamon and black pepper round out the finish. Due to the limited bottling, El Ladrón Yolo will be available exclusively through the Venus Spirits tasting room and online shop, with shipping throughout California. The limited release will retail for $90 per 750-mL bottle, and will launch Saturday, March 12 during a release party at Venus Spirits' tasting room. The celebration will feature music by DJ CongaBoi, food by El Rey León and salsa dancing performances by Lulu and the Lushes. Join the distillery from 1 p.m. to 4 p.m., 200 High Road Santa Cruz, CA 95060.