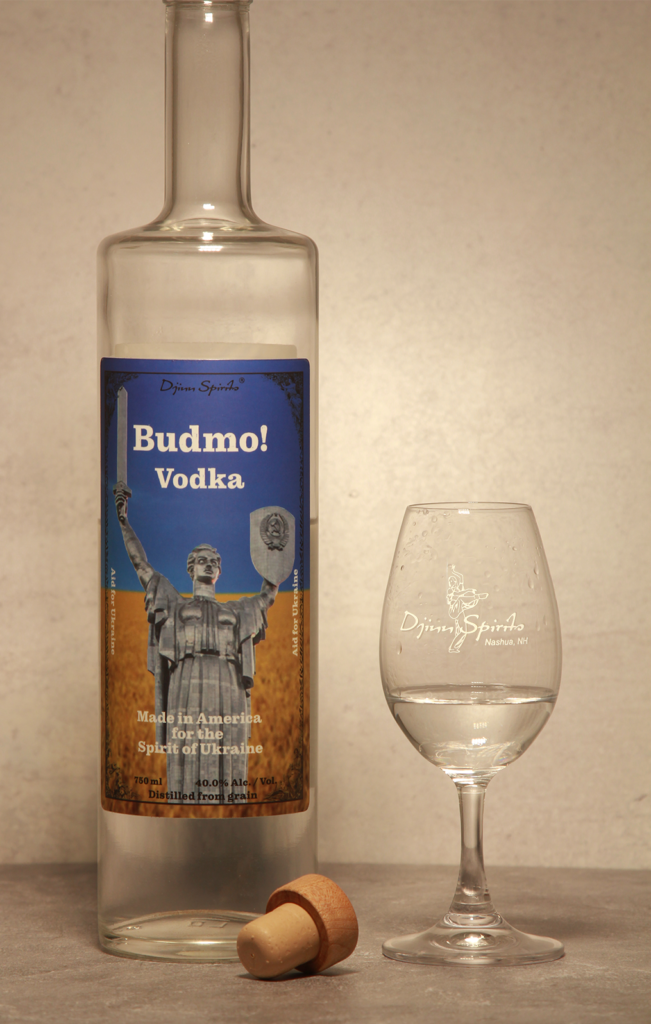 Djinn Spirits of Nashua, New Hampshire, announced the release of Budmo! Vodka, for which the distillery will donate $3 per bottle to medical relief agencies in Ukraine.
The term "Budmo" is a Ukrainian toast which translates to "Let us be." The label on the 80-proof spirit features a photo of the Ukrainian Motherland Monument.
Djinn owner and distiller Andy Harthcock says that soon after opening nine years ago, the distillery released a Krupnik, which was originally made 500 years ago by monks in Lithuania. "That has brought us a steady stream of people originally from eastern Europe who enjoy a taste of home. For the last couple of months though, the conversation has invariably shifted from Krupnik to the invasion. These customers, to a person, present an expression of resigned disappointment. So while I have no direct family ties to Ukraine, we have this daily reminder of the conflict."
That led Harthcock to wonder how Djinn could help.
"I started reading about Ukraine—particularly in regard to spirits," he continues. "That was pretty straight forward in that like most people in the area, they really like their vodka! I had always avoided vodka as a product thinking it was too common. The thought of releasing a product as a fundraiser appeared interesting, however I also knew that releasing a mediocre vodka in honor of a country that prides itself on good vodka, would be tragic. So we ran trials, researched, and ran more trials to make sure we could produce a solid expression."