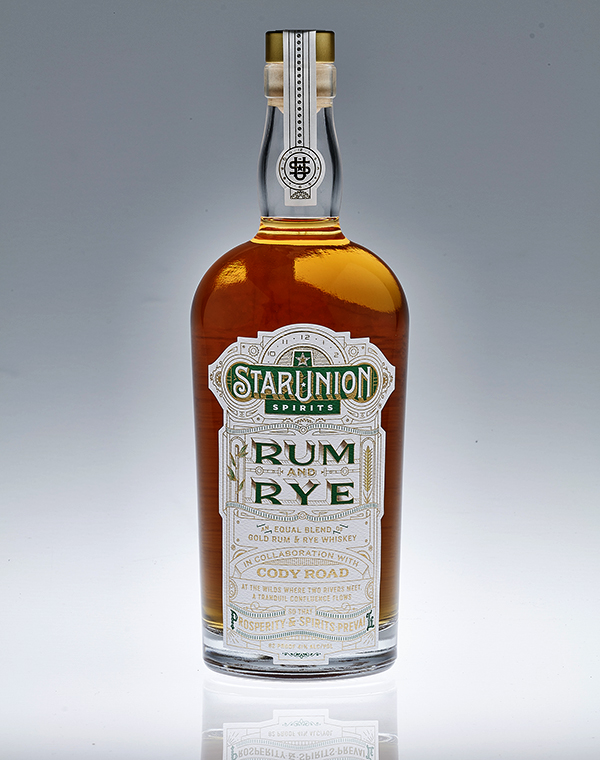 Star Union Spirits of Peru, Illinois, and Mississippi River Distilling Co. of Le Claire, Iowa, teamed up on the delicious and unique Rum and Rye spirit. This innovative spirit is a blend of Star Union Spirits American Gold Rum and Cody Road Rye Whiskey.
Both spirits were aged individually for three years in charred American oak barrels, then cut to 82 proof and blended equally. This Rum and Rye blend highlights the sweetness of Star Union Spirits's American Gold Rum and the spiciness of the Cody Road Rye Whiskey. The collaboration of the two distilleries represents fine artisanal craftsmanship and the essence of craft spirits at its finest.
The Rum and Rye blended spirit was released to the public in May of 2022.