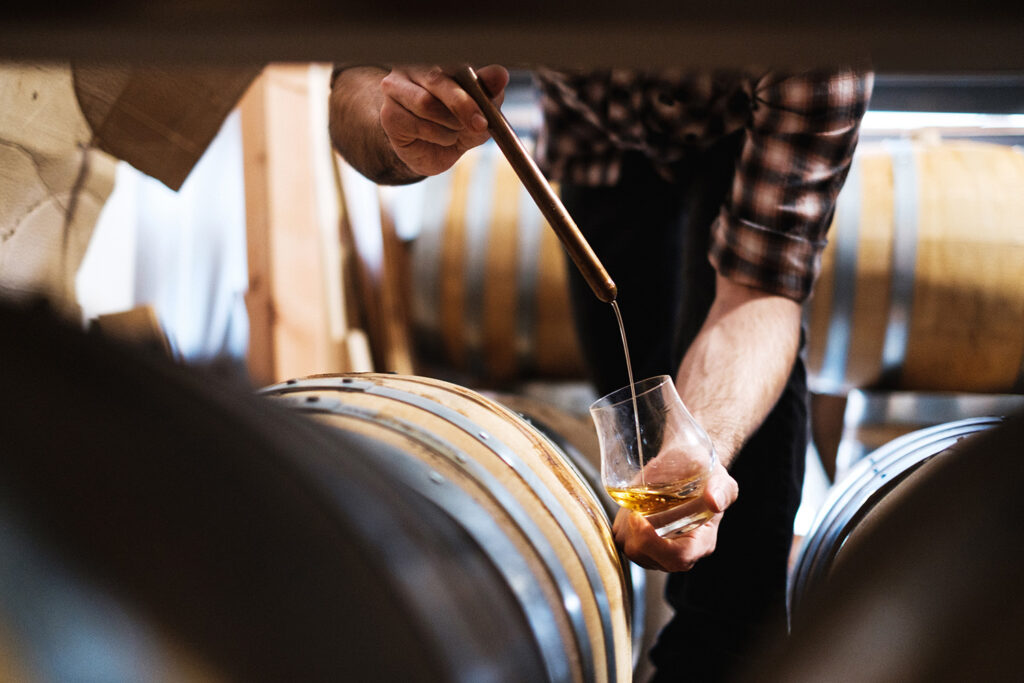 Louisiana seems like the ideal state for a craft distillery boom. Its agriculture industry is robust with sugar cane and crops like rice and wheat, as well as sweet potatoes. There is a strong connection among residents for supporting local and grassroots enterprises that furthers the collective culture. And, of course, there is New Orleans, the city known for parties, parades and to-go cups.
It has been slow going to get the craft spirits industry moving, says Andrew Lohfeld the co-founder and CEO of Roulaison Distilling Co. in New Orleans.
"I always say that, generally speaking, Louisiana is about five years behind everyone else, so here's a burgeoning movement," says Lohfeld who is also the president of the Louisiana Distillers Guild. "When we opened up in 2014 there were three [distilleries] in the state and now, we have 10 times that, and there are another 20 getting ready to open. The movement is happening and happening quickly."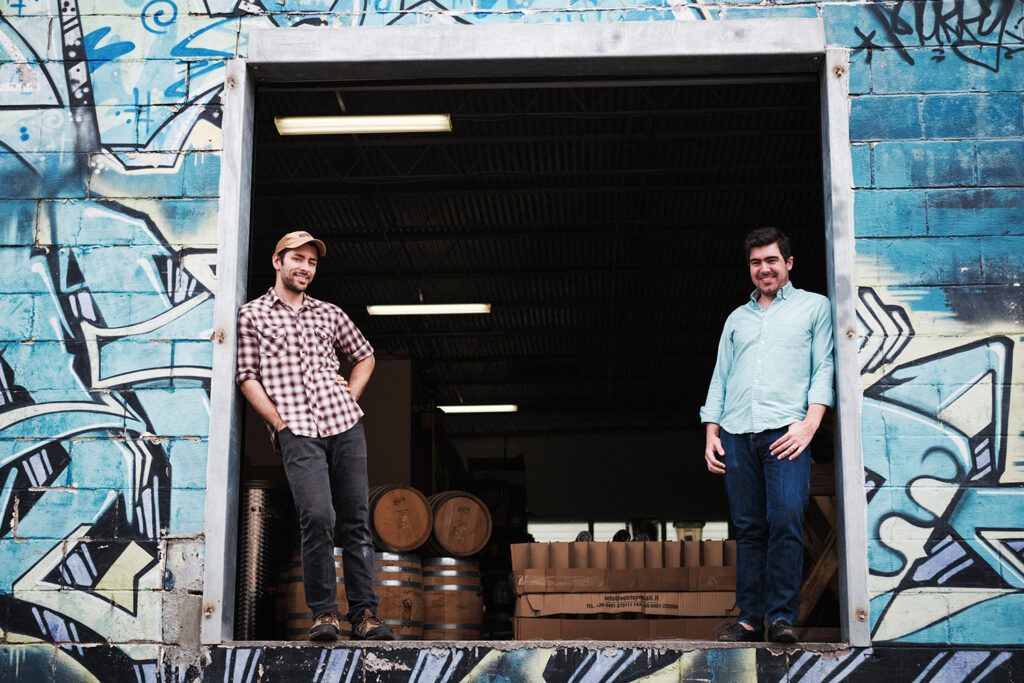 In conversations with distillers, it does not take long for sugar cane to come up. It's a dominant industry in the Gulf Coast state and something with which most residents are intimately familiar. Boasting rums made with local cane is also a talking point that helps forge a bond between distillers and drinkers.
"The scene here is young but this is a natural point for rum production," says Thomas Soltau, the head distiller and principle owner of Sugarfield Spirits in Gonzales. "A lot of other distillers around the country are making rum from molasses that they got from Louisiana. Here it's a local ingredient and it expresses a sense of place."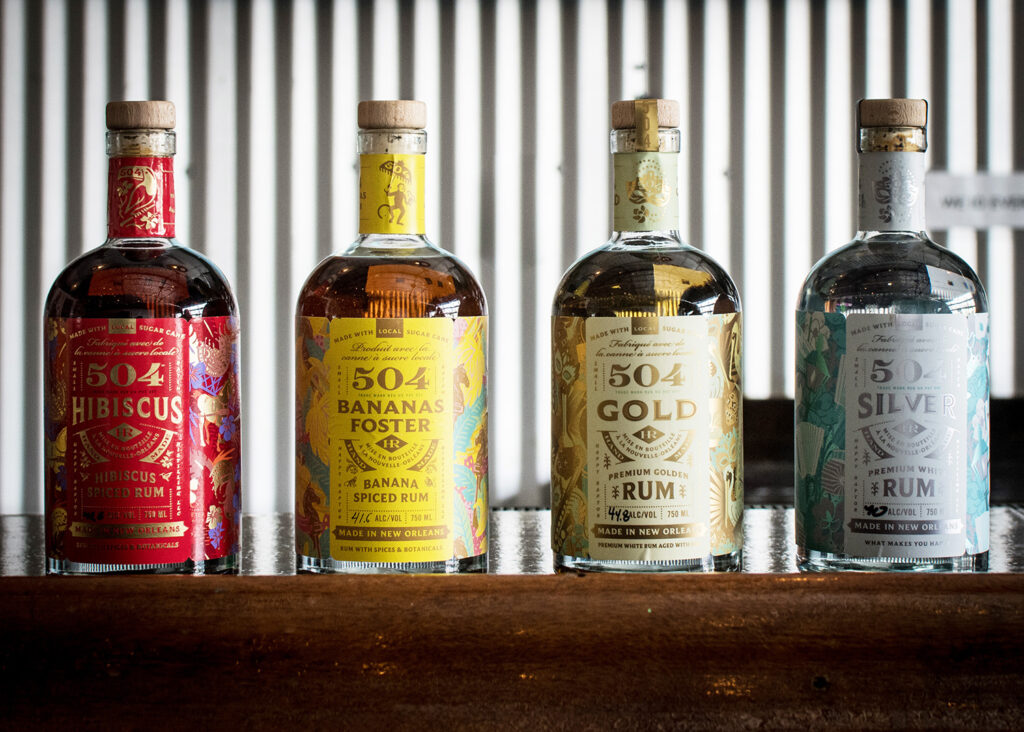 Meagen Moreland-Taliancich the co-founder and chief brand officer of Happy Raptor Distilling agrees. "Some of the best sugar cane in the world is in our backyard."
Happy Raptor, which is located in New Orleans, sources its molasses from an 100-year-old family refinery, which only adds to the lore. "It's truly cane to bottle," she says. "We're making something magic from their sugar cane. And in terms of quality it can't be beat and it's just so special and important."
Sugar cane also plays big into the distillery's offerings. When Happy Raptor opened in February of 2020, it offered a handful of rums in both classic styles and flavors, including hibiscus, bananas foster and king cake. The company—which was also co-founded by Moreland-Taliancich's husband Mark Taliancich (the head distiller) and Peter Rivera—has since added a lineup of flavored simple syrups.
As one might expect, cocktails play a big part of the craft distillery story in Louisiana, and especially in New Orleans, where mixed drinks are incredibly popular. Moreland-Taliancich says that employees are always working to come up with new twists and flavors which not only keeps customers happy, but the in-house creativity flowing.
Small distillers around the state are also working with bars and restaurants to work craft offerings into menus and lineups, often talking up the local angle as a way to connect with customers. This seems to be working, distillers said, especially as tourism rebounds and more people are going out as COVID-19 has less of an impact on daily life.
"I say it all the time but 'local, local, local' needs to be part of the dialogue as much as possible when we're marketing," says Olivia Stewart of Three Roll Estate in Baton Rouge. "That's what restaurants want and care about and that's what we're relaying to consumers in independent grocery stores. It's about cocktails, tours and tastings. That's how each of us are reaching customers directly."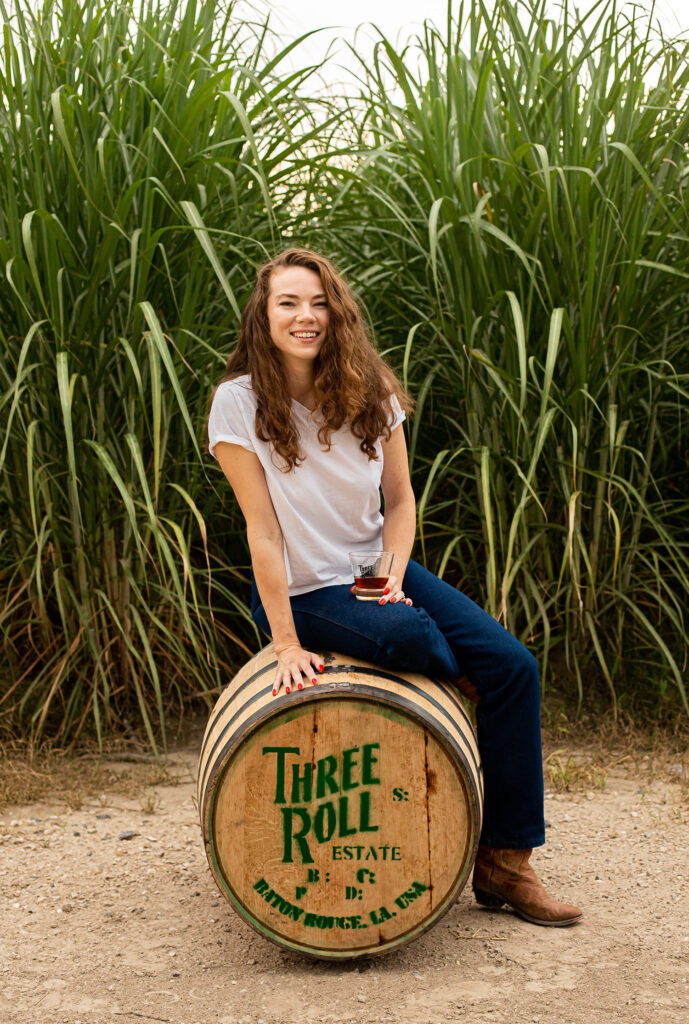 Three Roll Estate is located on a sugar cane farm and mill that has been in Stewart's family for generations and is helping to tell the story of local agriculture in a burgeoning industry. Other distillers that source their cane from other farms have seen a positive change in attitude from the companies that are not more willing to work with the small companies because it leads to increased visibility.
There is a lot of focus on tourist business. New Orleans sees roughly 20 million tourists annually, and the distillers see the benefit of meeting as many of them as possible and then sending them home with bottles, but the distillers also want to focus on locals and full-time residents and forge a deeper connection.
"Tourists come and go but locals are forever," says Mark Taliancich.
There are other spirits being made in the state as well. Porchjam Distillery has released a vodka, gins, and, of course, rum, and has other projects in the works. New Orleans, says Jason Zeno, breeds creativity.
"The culture in the city is influenced by so many complementary cultures and its own innate soul that it truly is unique," he says. "This is why the food, music and cocktail scene is second to none. Outside of the city is the beautiful bayou and fields of sugarcane that give you a sense of terroir.
"No matter if you were born here or you are a transplant, the city can feel like home or it is simply not a good fit. This is not an easy place to live by any means, but there is a trade off for the culture and experience of living here. A unique place breeds unique art, food and drink."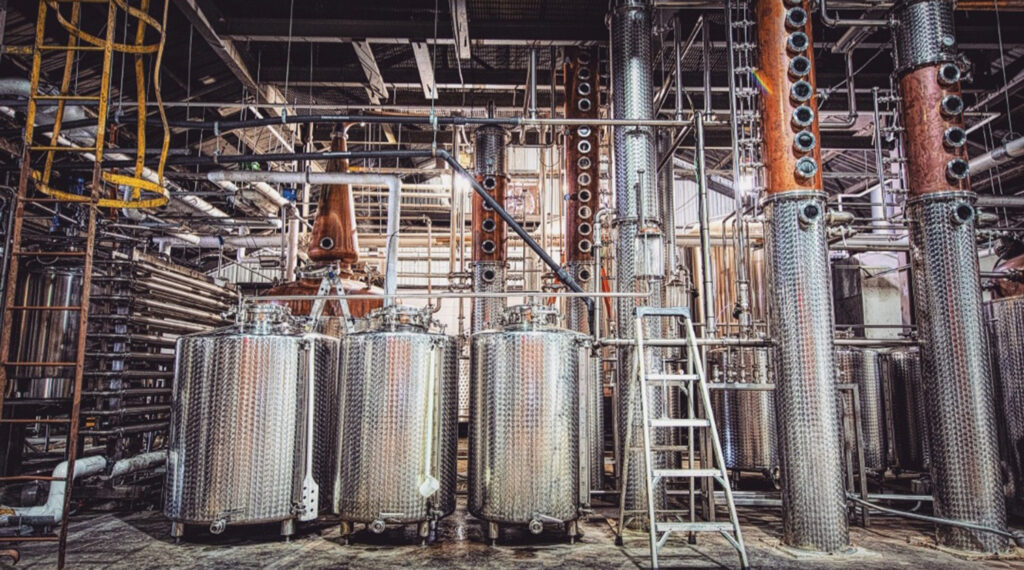 The craft distillers in the state say there is a lot of work to be done legislatively and regulation-wise to help the industry grow to reach its full potential. Those efforts are underway and Lohfeld and others say that legislators are receptive to advancements.
For those who are getting ready to travel to the state and to experience all New Orleans has to offer, there are a few pieces of advice that local craft distillery pros have to offer.
"Dress for the weather," says Moreland-Taliancich. "It's gets pretty warm but that's why we have cold drinks."
And always remember that a Hurricane tastes better with locally distilled rum.