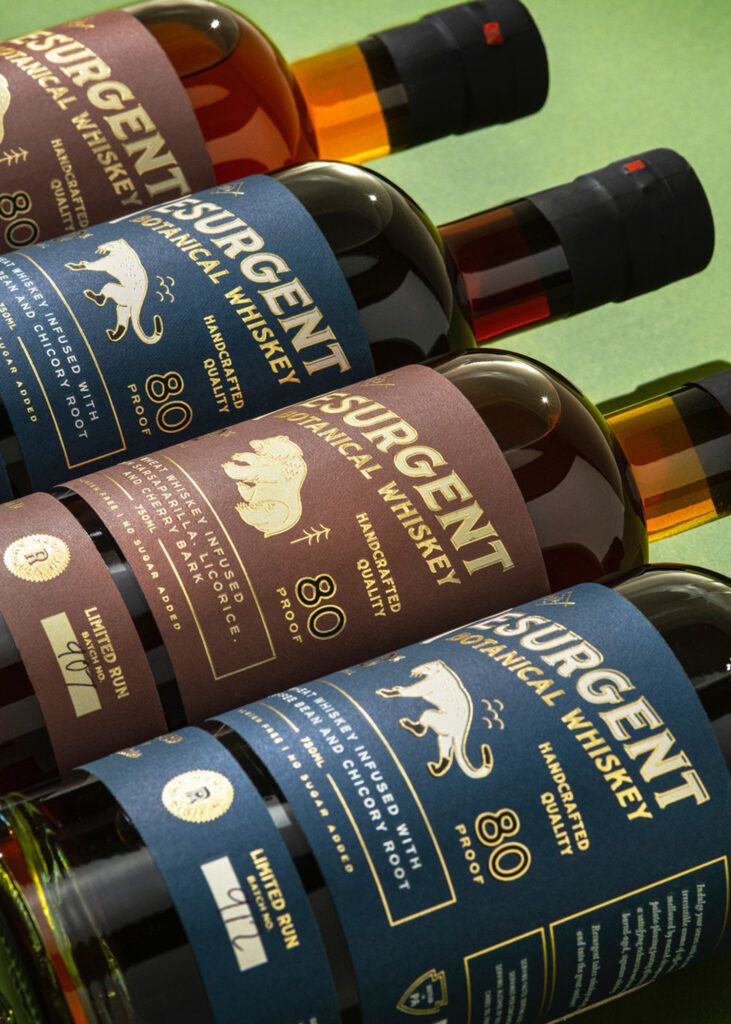 Brandywine Branch Distillers, the Elverson, Pennsylvania-based makers of Revivalist Botanical Gin and Resurgent Whiskey, is introducing a new line of botanical whiskeys this October. The innovative new line will launch with two expressions: sarsaparilla with cherry bark and licorice root; and coffee bean with chicory root. Unlike many other whiskeys that contain sugar and 'other natural flavors,' Resurgent is infused, not flavored, using only the finest botanicals. These all-natural whiskeys have no sugar, no WONF (with other natural flavors), and no preservatives.
"We are trying to target whiskey lovers and cocktail lovers who care about what goes into their spirits as much as they care about the taste," said Scott Avellino, who founded Resurgent Whiskeys and Revivalist Gins with his brother, Don. "We are very proud of all of our award-winning products and previous accolades, and we hope these new expressions are as well received as our award-winning gin expressions."
The new whiskey expressions are 80 proof, two-year-old wheat whiskeys made with a proprietary cold brew infusion process.
"I think it's fantastic to see a resurgence of different styles and iterations of whiskeys coming out," said Revivalist brand ambassador and internationally-known mixologist Brendan Bartley, who also runs Bathtub Gin in NYC and Los Angeles, and consults with the widely anticipated Central Park Towers, the tallest and most expensive residential building in the world. "Resurgent is not only using natural ingredients other than the usual generic styles, but more importantly, they're using interesting ingredients that bartenders and whiskey lovers both like.
"I think the coffee bean and chicory root is an interesting flavor combination that's delicious and has complexity in the whiskey itself. We have a cigar lounge at our hotel, and the chefs were pairing this expression with the cigars, and they were a perfect combination. It's a whiskey connoisseur kind of style."
Visit http://revivalistspirits.com to learn more and place delivery orders.