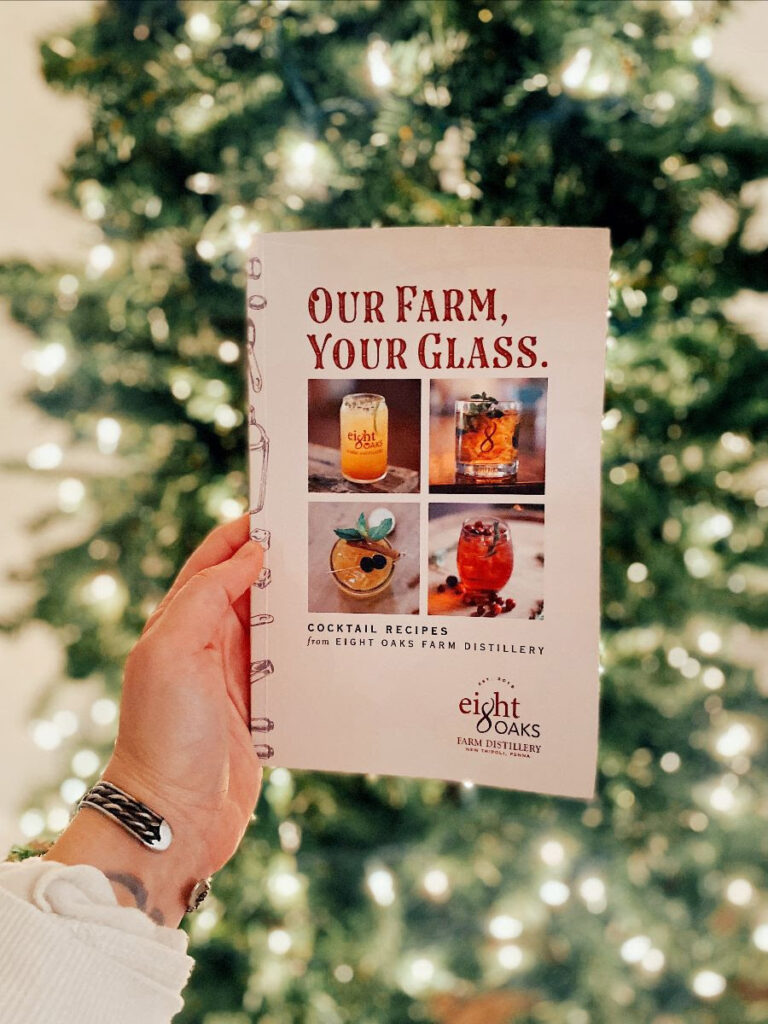 Just in time for the holidays, Eight Oaks Farm Distillery of New Tripoli, Pennsylvania, has released "Our Farm, Your Glass"—a cocktail book with crew and customer favorites. 
According to chief brand officer, Josh Van Den Berg, "We get requests all the time for cocktail recipes, and now folks have a chance to make everything from Tessa's Tea to the Firecracker, our number-one selling cocktail since 2019."
Van Den Berg continued, "The book is made up of the classics, and then cocktails from each of the four seasons, with five cocktails in each section. You can grab a book and your favorite spirit and you've got the perfect holiday gift."
According to co-founder and chief operating officer, Carly Butters Snyder, "Over the years we've had some great cocktails, and we wanted to take away the mystery for folks, and give them a chance to make their favorites in the comfort of their own home!"
Books are $18.99 and are available at the Farm Distillery & Kitchen, at Allentown Fairgrounds Farmers Market, Christkindlmarkt, and online.