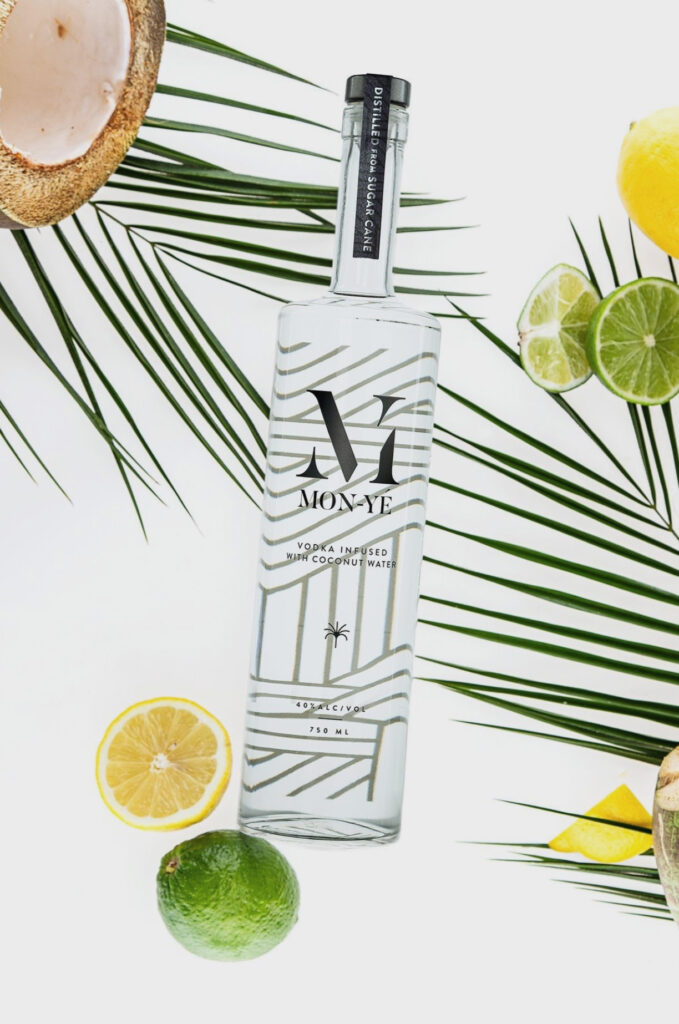 Distilled from pure cane sugar and infused with coconut water, MON-YÉ Vodka offers an innovative take on vodka. MON-YÉ is a luxury spirits brand owned by first-generation Americans with West African roots from Nigeria and Sierra Leone. Co-owners Leslie Monye and Gbessay Bockai introduce a taste of West Africa's savannahs and coastal rainforests through MON-YÉ.
MON-YÉ hosted an elegant red-carpet launch party with a diverse group of tastemakers and socialites to celebrate its launch. The launch party allowed guests to experience MONYÉ's unique blend of modern sophistication and old-world tradition in an interactive way. The event included an open bar, where mixologist Stay Tipsy created opulent signature cocktails for special guests. 
The event's master of ceremony was celebrity stylist, Nikki Billie Jean (@nikkibilliejean). DJ Rachi (@djrachi) curated a vibrant music playlist that set an exquisite vibe. Exceptional guests such as Sonia Tucker (@sonia_barbie_tucker), Liz Strom (@espressofied), Andromeda Peters (@andromedapeters), Paige McCarthy (@paigeohsoriri), Jennifer Robinson (@makingupforglossedtime), Helen Maiyu (@helenmaiyu) and more graced the red carpet.
MON-YÉ Vodka aims to allow people to experience culture and heritage through the world and flavor of MON-YÉ. Their website is now officially live for sales, partnerships, and delicious recipes: monyevodka.com