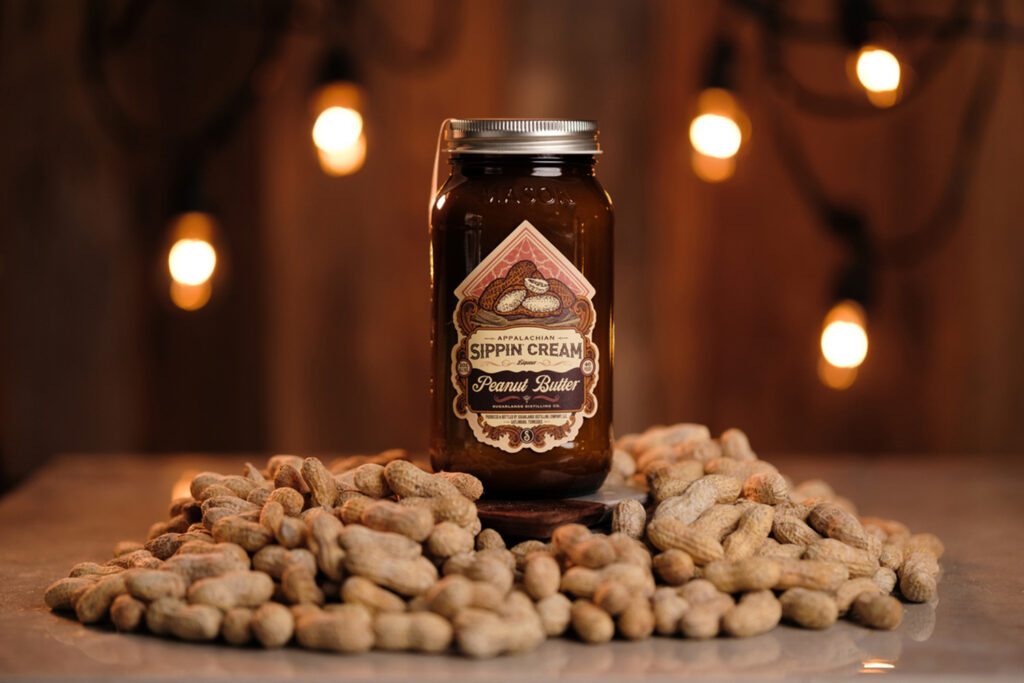 Gatlinburg, Tennessee-based Sugarlands Distilling Co. announced the latest addition to its award-winning line of Appalachian Sippin' Creams—Peanut Butter. The new Peanut Butter Appalachian Sippin' Cream is available now at Sugarlands Distillery in downtown Gatlinburg and will soon be available at retailers nationwide.
Checking in at 40-proof, Peanut Butter Appalachian Sippin' Cream combines sweet, salty and nutty notes in a swirl of rich cream. The decadent flavor and classic taste of Peanut Butter Sippin' Cream make for a sweet treat over ice or is blendable in a variety of beverages. Like other flavors in Sugarlands' Appalachian Sippin' Cream line, Peanut Butter is extremely versatile and can be used as a milk substitute in cookies, cakes and other baking recipes.
"We constantly hear new product and flavor suggestions from our great fans and peanut butter is consistently at the top of the list. Our lead distiller, Andrew Holt, stepped up to the challenge and nailed the flavor profile so we're thrilled to finally bring Peanut Butter Appalachian Sippin' Cream to life," said Greg Eidam, Sugarlands master distiller. "Our Sugarlands family has been hard at work creating a product that's refreshing and smooth with just the right amount of peanut butter flavor that will appeal to peanut butter lovers everywhere."
Peanut Butter is the sixth flavor of Appalachian Sippin' Cream that Sugarlands produces year-round, alongside Banana Pudding, Butter Pecan, Dark Chocolate Coffee, Electric Orange and Strawberry Dream, Last fall, Sugarlands partnered with Eggo to produce a limited edition Eggo Nog, an Eggo® waffle-inspired eggnog version of its Appalachian Sippin' Cream to much fanfare. Sugarlands also produces a Pumpkin Spice Latte Sippin' Cream that is available seasonally each fall.
Since launching Appalachian Sippin' Cream in 2016, various flavors of the brand have earned Sugarlands 16 Gold, Double Gold or Platinum awards at spirits competitions across the country.
"Offering an array of unique and diverse flavors is something we take great pride in, and we're thrilled to add Peanut Butter to our already popular lineup of Appalachian Sippin' Creams," said Sugarlands President and Founder Ned Vickers. "This latest addition to our portfolio is another example of our commitment to innovation and developing quality products that our customers and retail partners enjoy."

Founded in 2014, Sugarlands produces a full line of craft moonshines and sippin' creams with flavors like Dynamite Cinnamon, American Peach, Dark Chocolate Coffee and Butter Pecan. Sugarlands also produces Roaming Man Tennessee Straight Rye Whiskey, which won Best Whiskey in the 2019 American Craft Spirits Association Awards. In 2022, Sugarlands launched High Rock Vodka in collaboration with racing legend Dale Earnhardt Jr. and Amy Earnhardt.
To find Sugarlands products at retail, visit FindMoonshine.com.