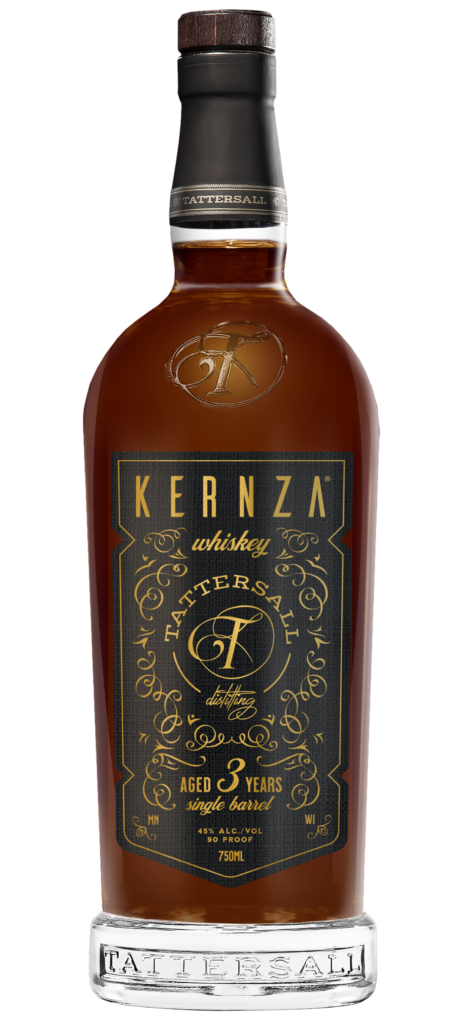 River Falls, Wisconsin-based Tattersall Distilling announced the launch of its Kernza Perennial Grain Whiskey, distilled from 100% Kernza. This release has taken more than three years to come to life and was made in collaboration with the University of Minnesota's Forever Green Initiative and The Land Institute. Tattersall's whiskey joins just a handful of Kernza-based spirits available in the U.S. debuting this Earth Day.
"There is a massive community of people that have been working for a very long time to bring perennial grains such as Kernza to a commercially viable state, and they are making massive strides every year," says Jon Kreidler, founder and chief officer of Tattersall Distilling. "We were fortunate enough to be brought into the folds by the Forever Green Initiative and jumped at the opportunity to get involved. We had no idea how truly unique a Kernza whiskey would turn out, but we can't wait for people to try it. Hopefully, it will lead to more experimentation across the industry with this game-changing grain."
Tattersall Kernza Whiskey is a big step forward in the world of sustainable spirits. Being a perennial grain, Kernza does not need to be replanted each year, drastically improving soil health, water quality and drawing carbon out of the atmosphere. Its deep root system is also incredibly adept at dealing with droughts. With the largest solar array of any distillery in the country and a water reclamation system that decreases water usage in signature spirits by more than 40 percent, Tattersall continues to produce some of the most sustainable spirits on the market.
"Perennial grains like Kernza have a place in our glasses and on our farms," says Tessa Peters, Director of Crop Stewardship at The Land Institute. "The true power of perennial grain agriculture to help regenerate our soil, water, and climate will only be realized when grown at scale by farmers and utilized by sustainably minded producers like Tattersall Distilling."
Tattersall's Kernza Perennial Grain Whiskey has been aged for three years in virgin charred oak. It has notes of red fruits, grapes and a nutty undertone.
Product specs include:
● 45 proof / 90% abv
● 750 ml bottles
● MSRP $80
Kernza Perennial Grain Whiskey will be available in limited quantities in select retail stores this Earth Day. It's currently available for pre-order nationally via Solo Vino Wines at this link. Please visit www.tattersalldistilling.com and follow on social media @tattersalldistilling for more information.