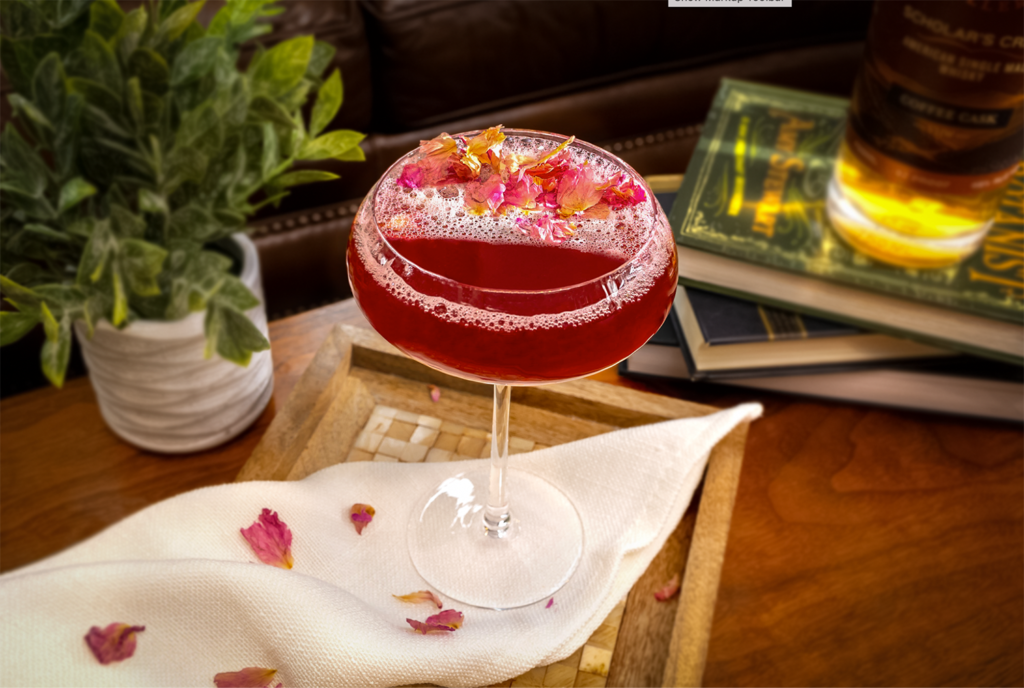 This cocktail was inspired by Frida Kahlo and created by mixologist Melissa Market, who drew inspiration from Virginia Distillery Co.'s Scholars Craft Coffee Cask. The release ties to the Lovingston, Virginia-based distillery creating a scholarship program with Appalachian State University to provide $100K of aid for students entering the field of distillation and whisky production. Virginia Distillery Co. selected coffee for this expression due to the strong role it plays in the lives of college students. The Scholar's Craft Coffee Cask is made from 100% malted barley, aged in ex-bourbon casks and finished in barrels that previously held ethically sourced small-batch coffee. Proceeds of the release will go towards the scholarship fund. 
Ingredients
1 1/2 ounces Scholar's Craft Coffee Cask American Single Malt Whisky
1/2 ounce Current Cassis
3/4 ounce cinnamon-brown sugar syrup
3/4 ounce lemon juice
5 dashes mole bitters
Directions
Shake all ingredients with ice. Strain into a coupe glass and garnish with dried rose buds.