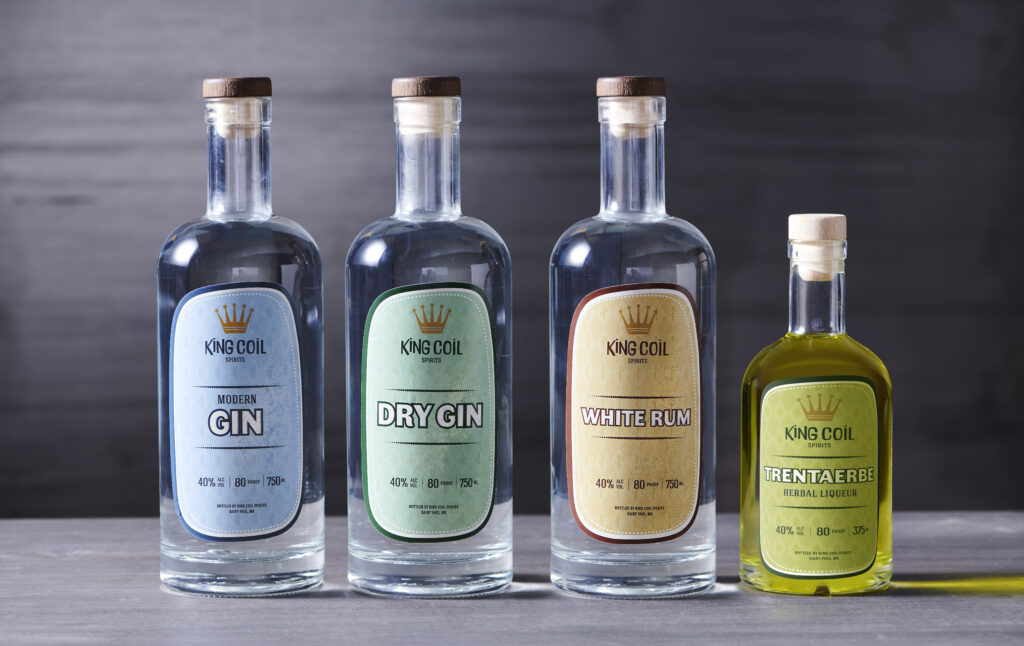 King Coil Spirits—a craft distillery, cocktail bar and pizza restaurant—will open on Sept. 29 in Saint Paul, Minnesota. The distillery was founded by the team at nearby Lake Monster Brewing, which launched in 2013.
Crafted with cocktails in mind, King Coil's portfolio of spirits ranges from classic to obscure and everything in between. Drawing on inspiration from small Italian spirits producers as well as American whiskey distilleries, King Coil Spirits aims to put a Minnesota spin on its portfolio of products. King Coil's core spirits are available in 750-mL bottles for purchase. Over a dozen other spirits, liqueurs and bitters are made on-site as well for additional cocktail recipes.
The distillery is located in Vandalia Tower, which is listed on the National Register of Historic Places. Cunningham Architects have worked closely with the Minnesota State Historic Preservation Office (SHPO) on renovations for this project. The distillery has been named for its location, which was once known as the King Koil mattress factory. An anchor in the city's Creative Enterprise Zone, King Coil Spirits hopes to further revitalize the Midway neighborhood.