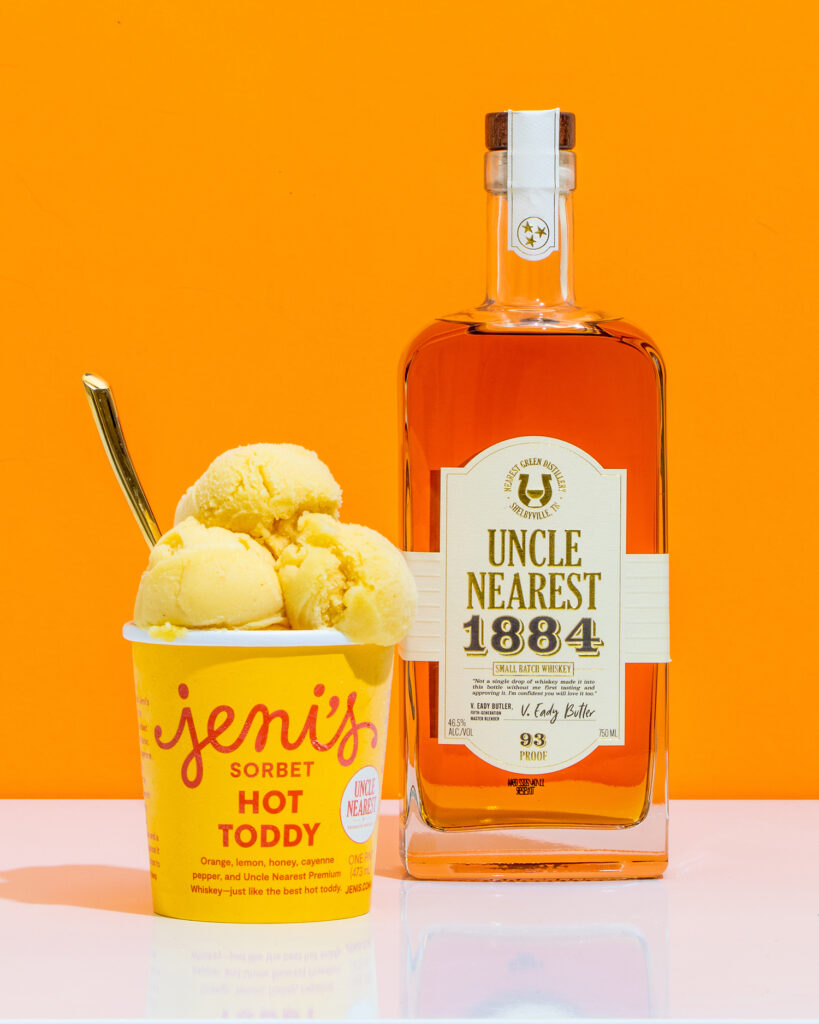 Uncle Nearest Premium Whiskey is teaming up with Jeni's Splendid Ice Creams once again to bring back the holiday favorite Boozy Eggnog Ice Cream. The two brands are also gearing up to launch a new flavor featuring the award-winning spirit.
Last year, the two beloved female-led brands came together to reimagine Jeni's Boozy Eggnog Ice Cream flavor, creating a perfectly warming pint, steeped in history and tradition, and the beloved flavor is making a triumphant return this holiday season as part of Jeni's new "Splendid Holiday" collection. 
Once the holidays are over and the long winter sets in, Jeni's and Uncle Nearest will launch a brand-new seasonal flavor: Hot Toddy, available in January. Inspired by the soothing drink Jeni's grandmother used to make, Hot Toddy packs a very bold flavor, with a delightful kick of cayenne, ginger and orange, followed by a subtle throat-coating warmth from Uncle Nearest's 1884 Small Batch Whiskey.