A brewery-centric trade event wouldn't be the first place you'd think to gather intel on a key trend in craft spirits producing, but the most recent edition of the Brewers Association's Craft Brewers Conference/BrewExpo America this past spring presented a detailed picture of just how much crossover appeal exists between the two craft beverage sectors.
Not only did the education program feature a panel titled "Diversify Your Business Through Distillation," but an attendee couldn't walk down a single aisle of the trade show without nearly tripping over a still or two.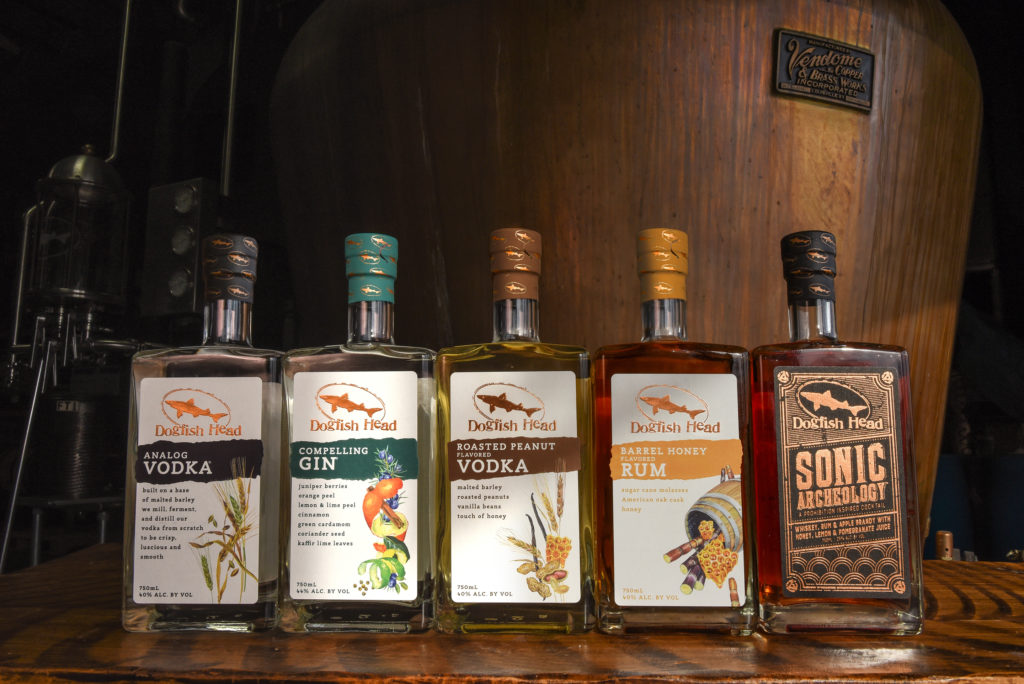 It makes sense, given the fact that craft beer growth isn't what it once was—the Brewers Association reported growth in the low single digits last year—while craft spirits volume grew nearly 24 percent during the same time period, according to the Craft Spirits Data Project (the craft spirits market remains significantly smaller, however, with craft spirits representing just over 3 percent of overall spirits market share and craft beer accounting for nearly 13 percent of brewers' market share. There are currently more than 7,000 craft breweries in the U.S., versus about 2,100 craft distilleries).
Oregon's Rogue and Delaware's Dogfish Head were among early members of the brewing/distilling double-threat club, having commenced their respective distilling operations in the early aughts. The movement has accelerated over the past few years with more breweries joining the ranks, including Sun King Brewing, 3 Floyds Brewing Co., New Glarus Brewing Co. and Maui Brewing Co.
"For us it was just an extension of what we were already doing," notes Garrett Marrero, co-founder of Hawaii's Maui Brewing, which recently launched a line of canned cocktails through its new Kupu Spirits venture. "If you look at markets today and what drinkers are reaching for and you're not evolving or servicing the needs of that market, you're kind of standing still and getting passed by. Beer will always be our core but we always need to look at opportunities beyond beer."
The ability to expand one's product portfolio is, perhaps, the biggest driver for craft breweries wanting to dip their toe in distilling, says Colin Blake, director of spirits education at Moonshine University. And, if the brewery is set up for visitors, adding spirits to the mix gives consumers a new incentive to keep returning to the tasting room. 
"One thing I've also heard is that [distilling] gives [the brewers] something to do with their off-spec beer, allowing them to reduce that waste," Blake reveals. "It could be [a batch] that doesn't quite hit the standard, high diacetyl or whatever. They can turn it into a spirit and make it a great product."
Blake started seeing a marked increase in the number of brewers interested in distilling two to three years ago.
"We'd been seeing more and more existing brewers coming through our big class, the six-day distiller class," he recalls. "We noticed pretty much right away that they were at a different level and skillset than others in the class."
Those working in the brewing industry already have a detailed understanding of fermentation science, as well as the intricacies of working with the Alcohol and Tobacco Tax and Trade Bureau (TTB) and state compliance agencies—something that will serve them well once they make the leap into distilling.
"What they were really coming to class for was to fill in the gap they had [in their education]," Blake notes.
However, some brewers entered the class thinking that initiating a distilling operation was as simple as adding a still to their existing facility. "They started to realize over the course of the week that the fermentation vessels were going to be different, for instance," Blake explains.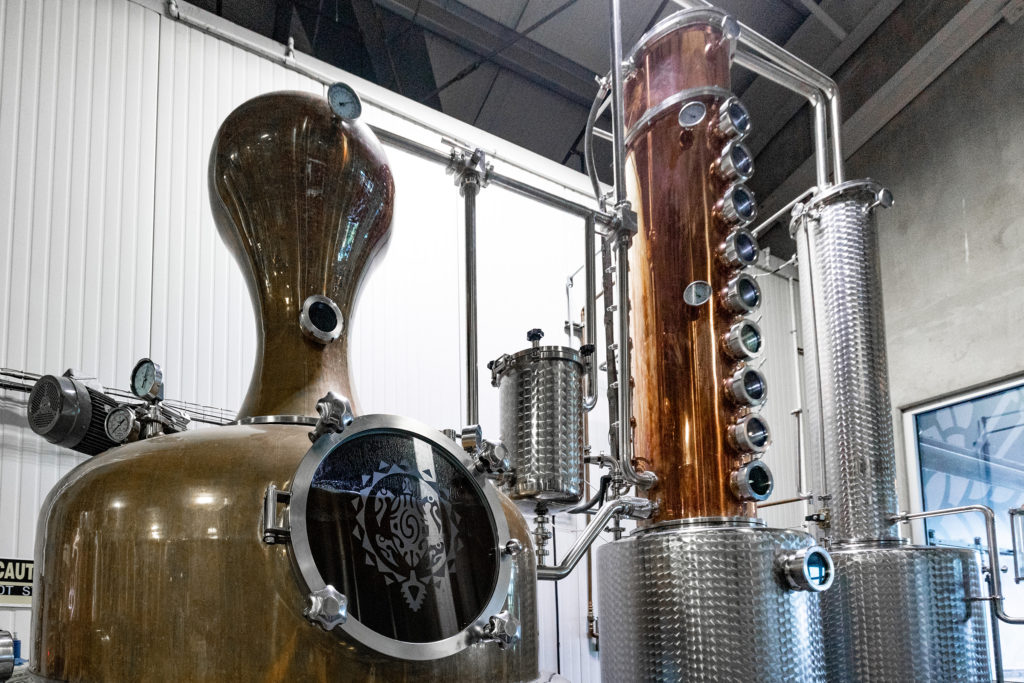 That prompted Moonshine University to customize a course for those, like brewers, who come into the introductory curriculum with a higher knowledge level. The class takes three, rather than six days to complete and addresses issues very specific to these participants' needs.
Blake notes that it's a "deeper dive" into distilling operations, offering insight on, for instance, TTB relations as a distiller versus a brewer, as well as how adding a still will impact their existing facility in ways brewers hadn't considered previously.
"Is their existing boiler enough for the added demand, for example, as well as 'are they sprinkled?' and other safety concerns. Once they get into spirits, it's a much more regulated space and they have way more safety concerns."
In fact, as any experienced distillery-within-a-brewery can attest, there's way more of just about everything.
"Everything outside of fermentation is different: safety, quality, the P&L, the selling process, selling tools, price points, consumption occasions to name just a few," says James Montero, general manager of Dogfish Head Distilling Co. and ACSA Board of Directors member. "Be ready to invest as much as your brewery, if not more."
Few have had the front-row seat that equipment manufacturers have had to witness the evolution of many craft brewers into brewery-distillery combos. Many watched it play out, year-after-year, on the trade show floor of BrewExpo America.
"I remember when we were one of the first ones to have some kind of distilling equipment in our booth, and that was several years ago," notes Dan Kahn of Minnetonka Brewing and Equipment Co., who exhibited at the brewers' trade show. "People [at the time] asked, 'Why do you have this here?' but it's clearly taken off since then. For us, it's a natural combination because we deal with both the brewing equipment and the distilling equipment and we have a barrel-aging system that just makes it very, very easy to combine the two."
Loren Neufeld of Bridgetown Brew Systems reveals that he'd fielded as many questions about distilling equipment as he had about brewhouses during the brewers' trade show.
Being that sort of double threat in equipment manufacturing has been advantageous for a company like Bridgetown.
"When [brewers] decide to go in that kind of [distilling] direction, we generally end up being the first call," Neufeld explains.
Surging equipment sales is good news for the customers those manufacturers serve, as it's a prime indicator of the long-term viability of the craft spirits sector, which, as Dogfish Head's Montero points out, has a lot of room to grow its modest market share.
"Craft spirits are still only a modest [less than] 4 percent of the total spirits pie, so I am excited to hear of any new entrants, whether tied to a brewery or not," Montero says. "New distillers means more opportunities for consumers to be introduced to small-batch, better-quality spirits every day and, as they say, a rising tide lifts all boats. I am not surprised that more breweries are looking at this space, as it's no secret craft beer trends are softening, so craft breweries are, no doubt, considering adjacent categories to grow their brands." ν