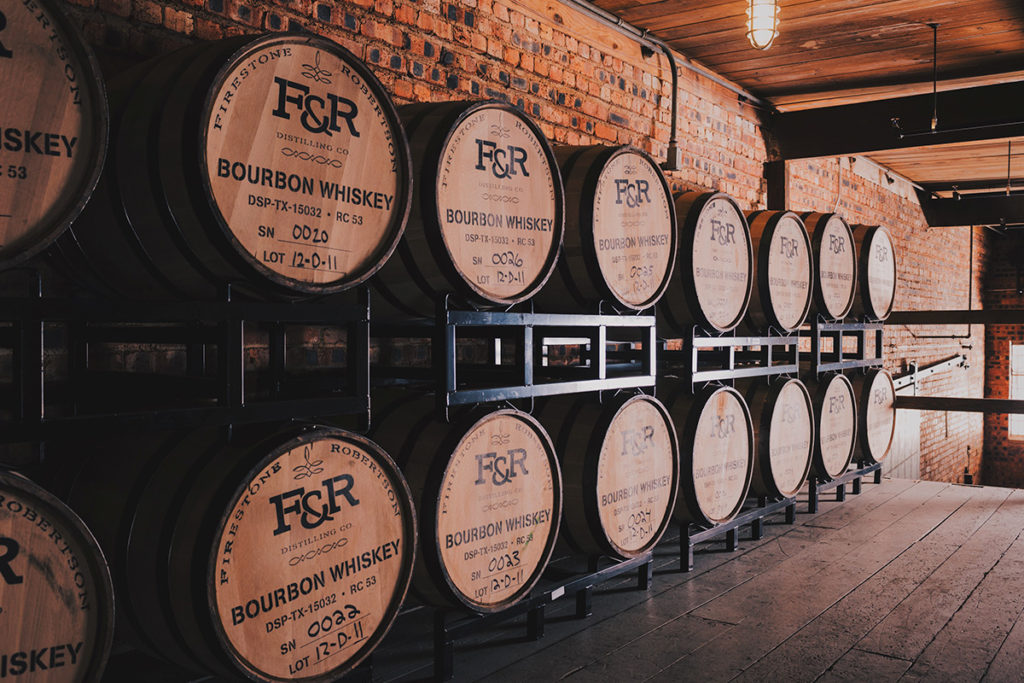 Pernod Ricard, through Pernod Ricard USA, has announced the acquisition of Firestone & Robertson Distilling Co., owner of the TX brand, a leading whiskey portfolio headquartered in Fort Worth, Texas.
The TX brand range includes super-premium whiskey and bourbon. TX Blended Whiskey, launched in 2012, is a smooth-drinking, award-winning brand that has already garnered a passionate following. The full TX range espouses the brand's rugged elegance; the bottle tops are hand made from boot leather, the canvas neck wraps are a nod to pioneer covered wagons and the silver band around the base of every bottle represents a polished symbol of Western culture.
The deal includes Whiskey Ranch, a state-of-the-art distillery minutes from downtown Fort Worth, where consumers can enjoy the full TX brand Experience, including tours and tastings.
"This is an exciting day for all of us at Firestone & Robertson," says Leondard Firestone, co-founder of Firestone & Robertson Distilling Co. Building our company and producing award-winning whiskies has been a truly remarkable experience."
Adds co-founder Troy Robertson, "We are so proud of our team, and grateful to the many people that supported our efforts over the years. It is an extraordinary opportunity to partner with Pernod Ricard, and we are confident this relationship will accelerate the growth of our brands while preserving our roots and shared core values."
This transaction is expected to close shortly. White & Case LLP and Deloitte Finance served as legal counsel and transaction services support to Pernod Ricard, respectively, and Nomura Securities International and Paul, Weiss, Rifkind, Wharton & Garrison LLP served as exclusive financial advisor and counsel, respectively, to Firestone & Robertson with respect to the transaction.
"The TX Blended Whiskey distinguishes itself as a brand poised for tremendous growth," says Paul Duffy, chairman & CEO of Pernod Ricard North America. "The team at Firestone & Robertson Distilling Co. have done an excellent job developing the brand, and we are keen to build on this success. We will continue to reinforce the community of loyal TX brand ambassadors, both as we expand distribution and as we welcome consumers to the Whiskey Ranch."