Copperwing Distillery of St. Louis Park, Minnesota, today announced their newest product: FRESAS, a strawberry flavored gin. This new gin uses local grains to create the base spirit and is then macerated with botanicals including juniper and coriander. After infusing for five days, the spirit is re-distilled and vapor-infused with more juniper. Finally the gin is blended with real strawberries.
Copperwing's Toph Heubach explains that the idea was to create a versatile summer spirit that could also be used straight out of the bottle as a cocktail.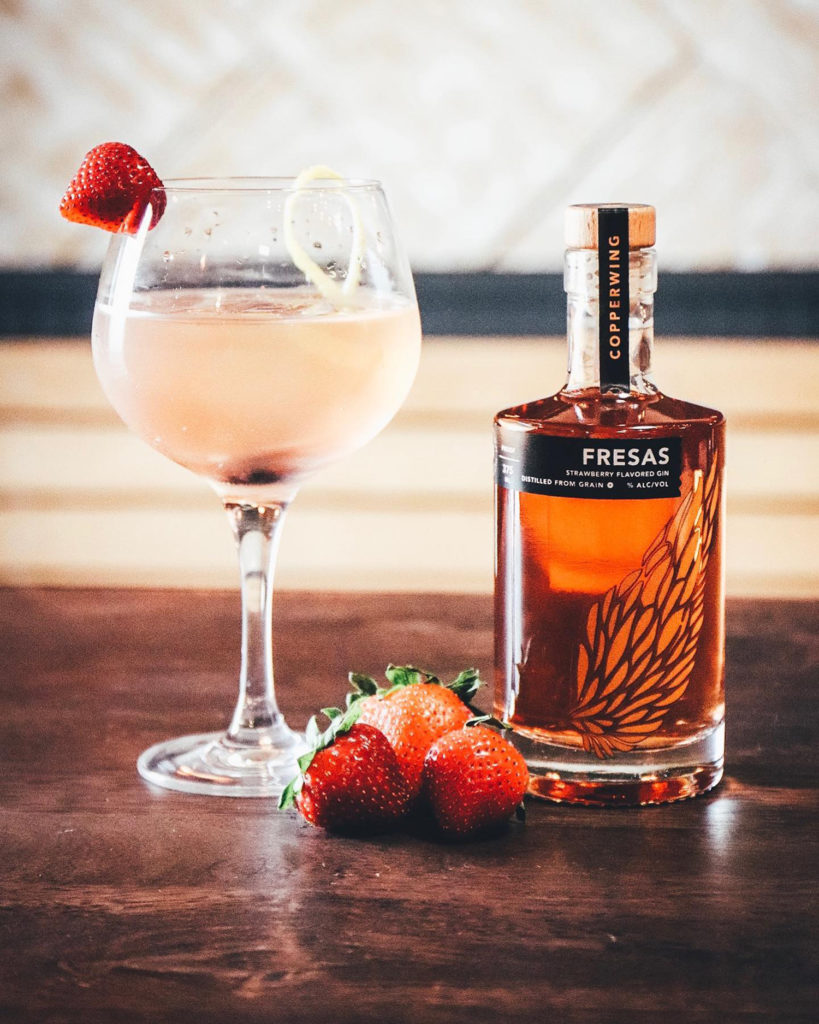 "A cocktail is three elements; base spirit, balance and seasoning," says Heubach. "We think that FRESAS hits all three of these elements and when poured over a large ice cube creates an excellent seasonal alternative to the Old Fashioned." 
That's not to say this is the limit of the new spirit. Mix FRESAS with tonic or soda, add a sprig of mint or slice of orange, and you have an excellent sparkly beverage. "It also makes the best Negroni you've ever had" according to co-owner Brian Idelkope.