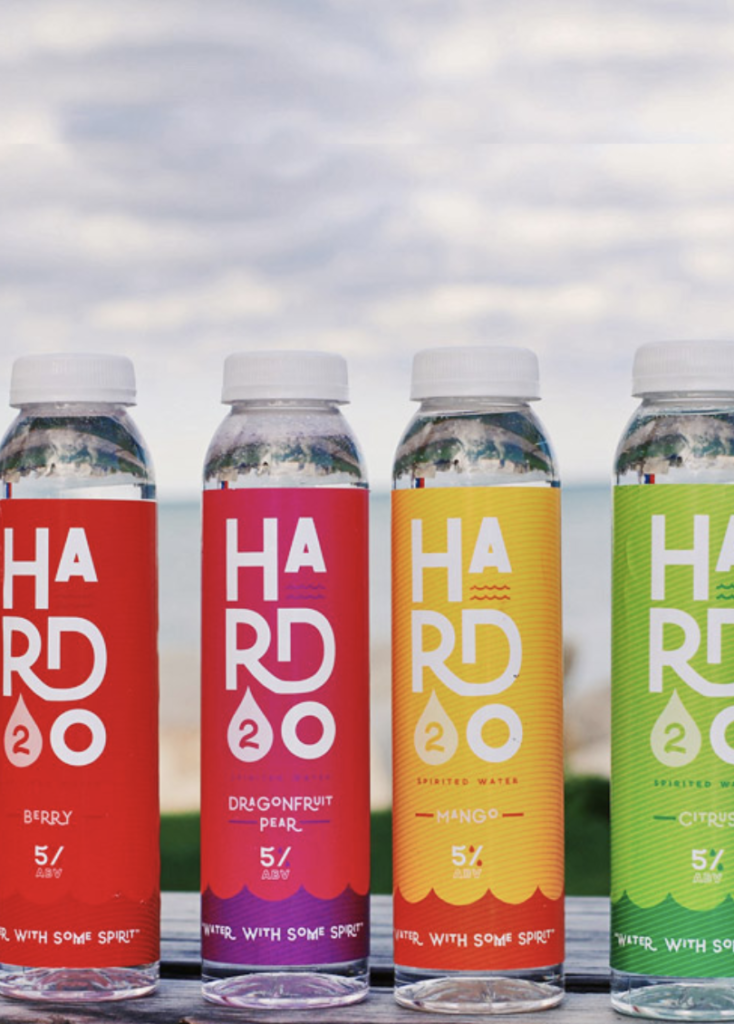 Central Standard Craft Distillery co-founders Pat McQuillan and Evan Hughes are introducing Hard2O, a-first-of-its-kind, handcrafted still-vodka water.
Boasting only 40 calories per 12-fluid-ounces and containing zero sugar and zero carbohydrates, Hard2O is also gluten-free. The new still beverage, which currently comes in Berry, Mango, Citrus and Dragonfruit-Pear flavors, is a 5%-ABV, vodka-based handcrafted spirit with all-natural flavors.
Hard2O is rolling out on liquor-and-grocery-store shelves across Wisconsin as an initial release before a pending 2020 national launch. From a business perspective, Hughes and McQuillan have formulated Hard2O specifically for active Americans across the country.
To launch Hard2O, Hughes and McQuillan are taking their new product offering directly to the competition, literally. Central Standard placed billboards near 814 S. 2nd St. in St. Louis, as well as 200 U.S. Highway 1 in Newark, New Jersey. The signs read: "Work with eight Clydesdales and a dalmatian? Email us. tryit@hard2o.com." and "Your boss never has to know. Email us. tryit@hard2o.com."
"Who better to score the first taste of our 40-calorie industry-changing product than those making 95-plus-calorie beverages each and every day," Hughes said. "We can't wait for employees of those competing in this, as well as the flavored-malt-beverage space to taste Hard2O."
Additionally, Central Standard via social-media advertising is inviting anyone in the United States named Michael, Michelle or Mickey Ultra to email the distillery at tryit@hard2o.com to secure a first taste.