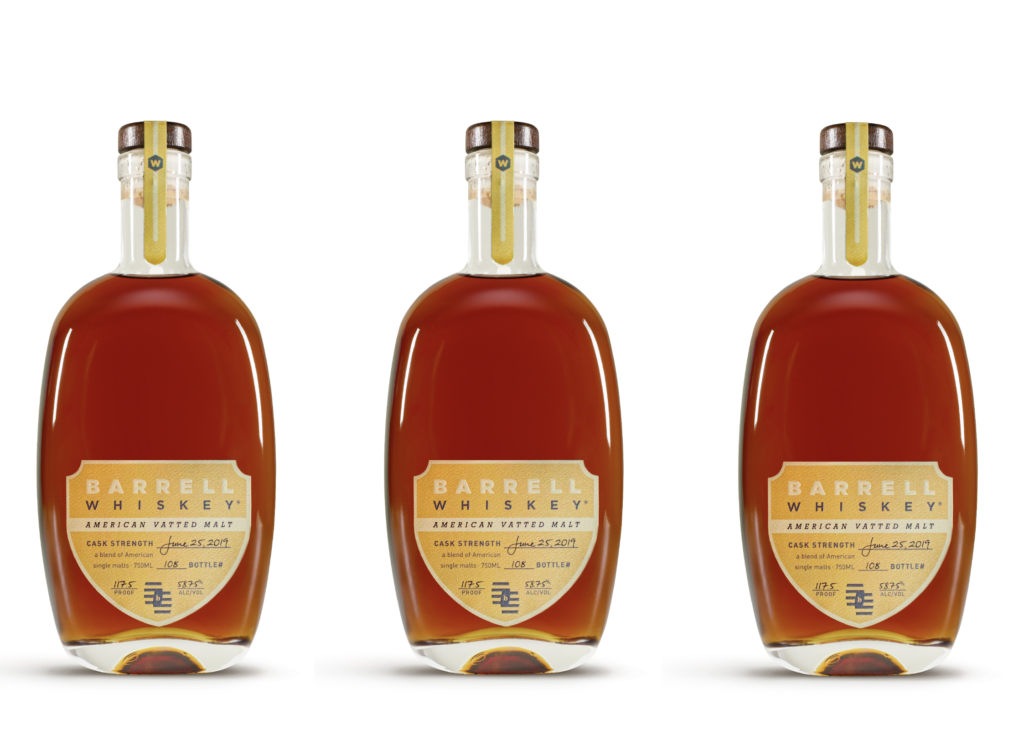 Barrell Craft Spirits (BCS) of Louisville, Kentucky has announced the release of the first-ever Barrell Whiskey American Vatted Malt, a blend of exclusively American single malt whiskeys. BCS partnered with small and large producers across the country to select whiskeys that express the full diversity of American terroir and style. This release was years in the making, as many of the components in the blend come from emerging distilleries that have never traded or sold bulk whiskey before.
"We're thrilled to announce the release of our first-ever Barrell Whiskey American Vatted Malt," says Company Founder Joe Beatrice. "We chose the name 'American Vatted Malt' as an homage to the old Scottish category of vatted malt, which was once the preferred nomenclature to describe a blended whisky made entirely from single malts. Today, the Scots refer to that style as blended malt, but affection for the term 'vatted' lives on. In addition to expanding our ever-growing portfolio of spirits, this new project is an important step in advancing our vision of the next chapter of whiskey in America."
BCS is an independent blender and bottler of unique aged, cask-strength sourced whiskey and rum spirits, and is increasingly being recognized for its blending expertise. The company selects and blends products that explore different distillation methods, barrels and aging environments, and bottles them at cask strength. Every batch is produced as a limited release and has a distinct flavor profile. The award-winning line of products is currently sold in 43 states throughout the United States.