Manifest Distilling of Jacksonville, Florida, will release its first-ever 100% Organic Rye Whiskey in its tasting room at 2 p.m. on Saturday, Sept. 28, coinciding with its third anniversary.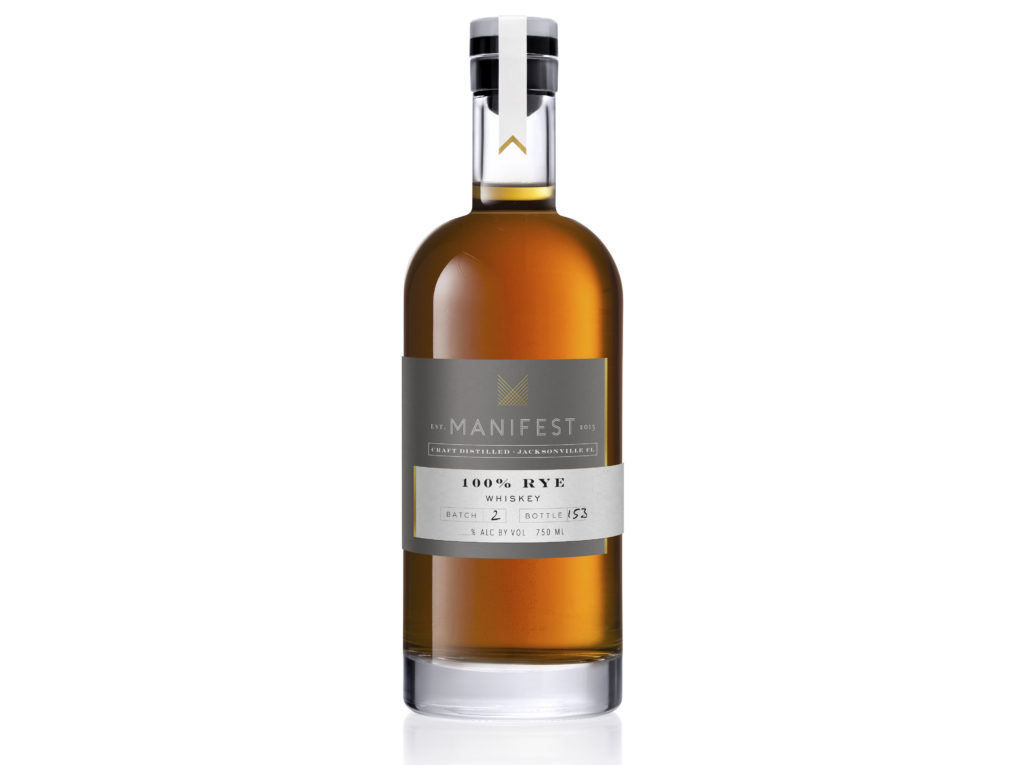 "In celebration of turning three years old, we couldn't think of a better time to release our newest whiskey, 100% Rye. Long before we opened, using entirely rye grain stole our hearts. The result is big, it's bold, it's what grown-ups drink." says David Cohen, president of Manifest Distilling.
Manifest's typical Organic Rye Whiskey is made with 60% rye grain and 40% whole wheat. It has the spicy notes that rye brings, but finishes with the tropical smoothness of wheat. By contrast, the 100% Rye focuses on the flavor of just the Rye grain, which brings forward bold, peppery notes with a balance of darker fruit-like black cherry. In addition to whiskeys, Manifest produces organic gin, organic barreled gin, non-GMO potato vodka, and Florida citrus vodka.
The 100% Organic Rye Whiskey will be available in 750-mL bottles for $55. This is a single cask bottling and will be available only at the distillery. At the release party, Manifest will have food trucks Son of a Butcher and Sunshine Grindz from 6-9 p.m., music by DJ Geexella from 7-10 p.m., outdoor seating and a cash bar available.
More information about the release party can be found here on Manifest Distilling's Facebook page.