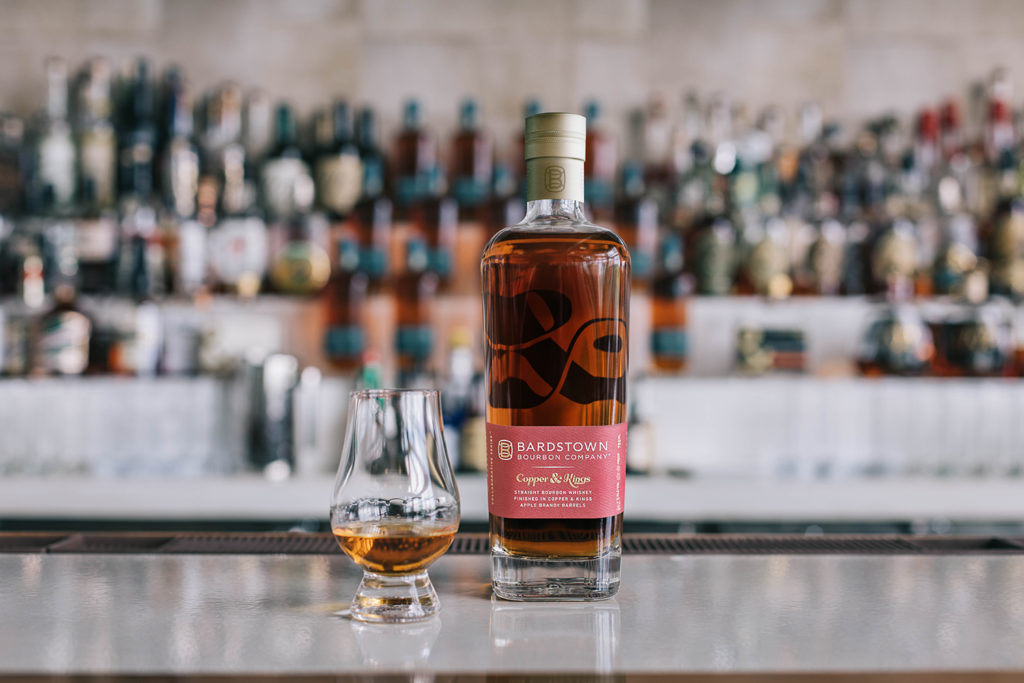 The Bardstown Bourbon Co. of Bardstown, Kentucky, will release three new products as part of its Collaborative Series, including two bourbons aged in brandy barrels from Copper & Kings American Brandy Co., as well as a bourbon finished in beer barrels from Goodwood Brewing Co. All products will be available Oct. 1 in select markets. 
The latest collaboration between Bardstown Bourbon Co. and Copper & Kings is an American apple brandy finish featuring an 11-year-old Indiana bourbon polished in select apple brandy barrels for 20 months. This isn't the first time the two companies have worked together on a product. In 2018, they released two collaborations, a Muscat Mistelle barrel finished bourbon and an American brandy barrel finished bourbon. 
"Apple brandy barrel aging creates a perfect pairing of fruit and vanilla," says Bardstown Bourbon Company Master Distiller, Steve Nally. "You really get this indulgent array of apple, caramel and baking spice in a rich, lightly dry, crisply complex pour."
The two companies are also unveiling an extremely limited release of a 10-year-old bourbon finished first for 18 months in Copper & Kings Muscat Mistelle barrels, and then re-barreled for an additional finish in new, freshly charred American oak casks for 19 months, creating This creates a complex, one-of-a-kind luxury spirit that will be available at the Bardstown Bourbon Company onsite gift shop only.
"This is ridiculous spirit," says Copper & Kings founder, Joe Heron. "It is no hyperbole to call this a luxury bourbon. It fits the description like a hand in a very expensive calfskin leather glove. It's very rich, very complex, with huge depth and totally unique. A bourbon like no other, again, without hyperbole. It is, simply put, exceptional."
In addition to the Copper & Kings collaborations, Bardstown Bourbon Co. teamed up with Louisville's Goodwood Brewing Co. for a limited, regional release. This 11-year-old bourbon is finished in Goodwood Brewing Brandy Barrel Honey Ale casks for 18 months resulting in a rich bourbon accentuated by layers of honey, caramel, fig, malt and dried fruit. A nuanced finish of finely crafted ale enhances this unique pour.
"Goodwood's award-winning portfolio of cask finished beers have a loyal following," says Goodwood CEO, Ted Mitzlaff. "We enjoy collaborations with other Kentucky breweries and distilleries and were honored when Bardstown Bourbon Company proposed this collaboration given their tremendous reputation in the industry."
Bardstown Bourbon Co. and Goodwood Brewing Co. will resume their collaboration in early 2020, when a bourbon finished in Walnut Brown Ale casks is released.