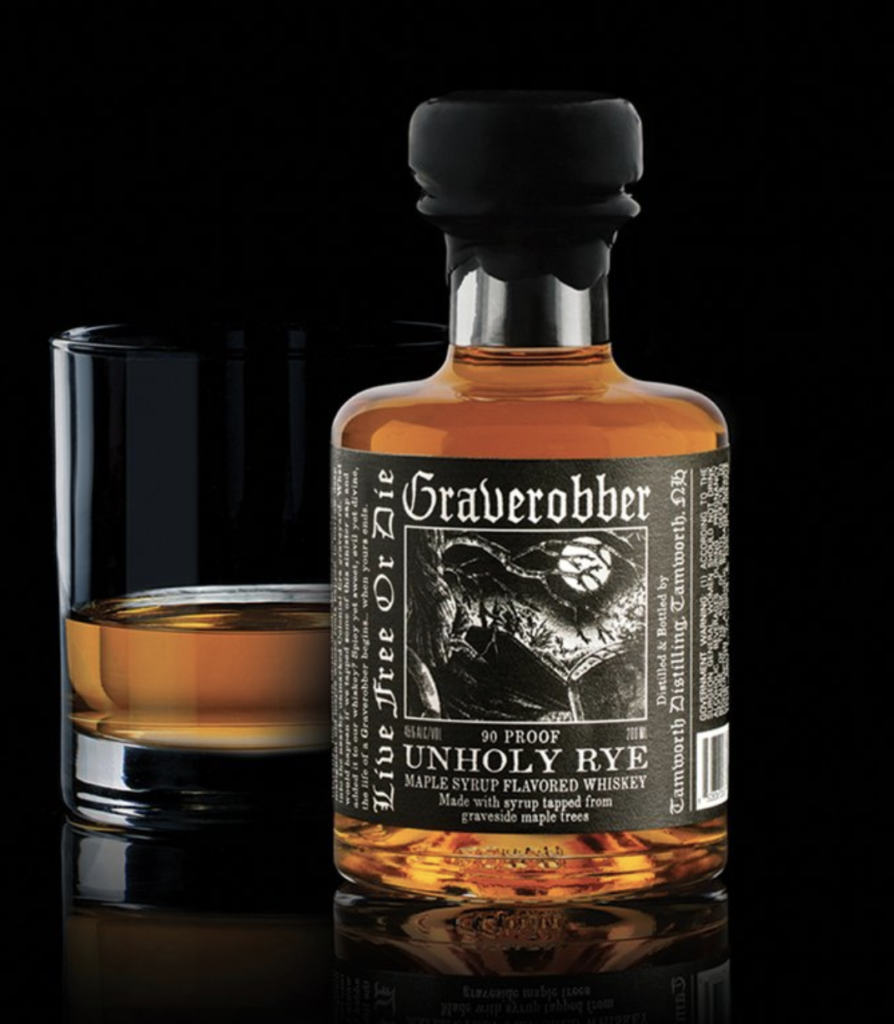 This month, Tamworth Distilling & Mercantile (Tamworth, New Hampshire), introduces a chilling new release: Graverobber, a 90-proof three-year-old rye whiskey with a flavor profile sourced from the colonial era maple whose roots twist and grow throughout the unmarked gravesite of New Hampshire's Great Hill Farm. Historically taboo across New England, tapping a graveyard maple has long been feared for risk of disturbing the dead. The placard adorning the small cemetery just down the road from the distillery reads "Here lies early settlers, their names may be forgotten, but their souls are registered in heaven" and dates back to the mid-1700's.
Laid to rest for three years, Graverobber Unholy Rye takes on a layered profile full of charred oak and burnt sugar. Blended with sinister cemetery syrup, with aromas of cinnamon and dried orange peel, the exhale is followed by the sensation of rye cracker. The taste is full bodied; however, the sweet yet unholy maple soothes the burn from the peppery rye and gives way to a warm, long finish.
Graverobber retails for $65.