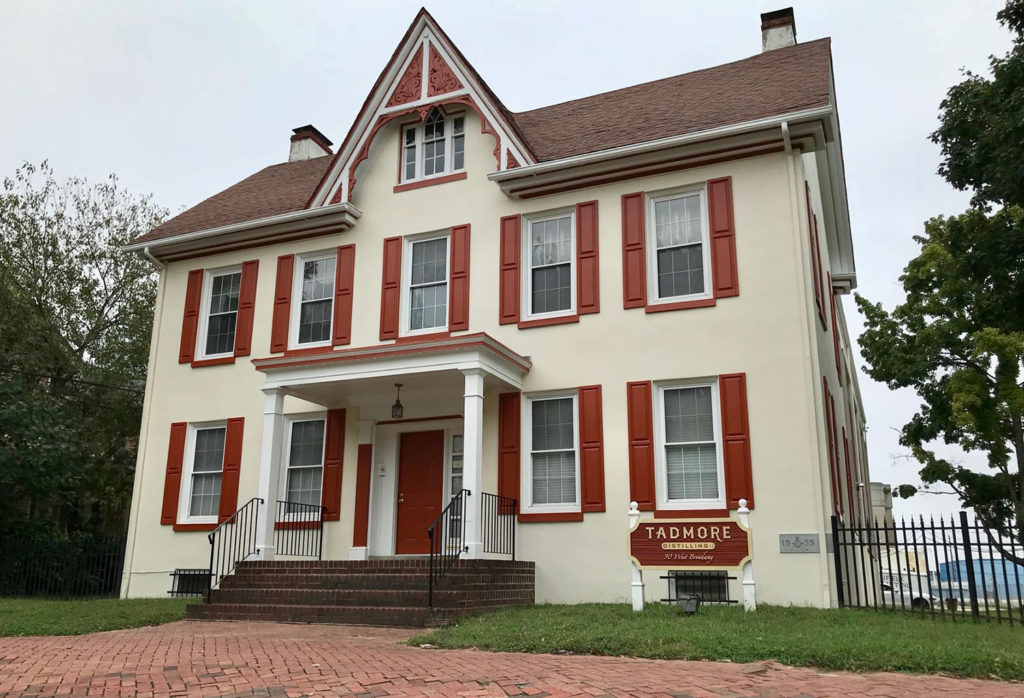 Tadmore Distilling Co. of Salem, New Jersey, is pleased to announce it will be open to the public for intimate tours each Saturday and Sunday from 1-5 p.m. starting Oct. 27. A nano-sized craft distillery, Tadmore will hold a 1 p.m. ribbon cutting on Saturday, Oct. 26, at its location at 90 West Broadway.
Guests can expect to discover the property's rich history featuring two Victorian-inspired parlors, visit the production area to learn the distilling process, then end in the tasting room to enjoy samples and cocktails. Tadmore Distilling Co. is focused on producing high quality bourbon whiskey using grains grown less than 15 miles from the distillery. Currently available is Fledgling, the clear spirit that is the starting point for all the distillery's bourbon. Other fine spirits to be expected from Tadmore include rum, gin and vodka. The offerings are exclusively available for purchase at the distillery.
Tours are $5 per person and limited to only 10 guests at a time. Booking an appointment at tadmoredistilling.com is strongly recommended. Visitors can also arrive unannounced, but will be required to provide the current passcode which can be obtained via a brief phone call to the distillery. Tour groups larger than 10 or private hostings are available by request.
Tadmore Distilling Co. is owned by Stephen and Natasha Vitale. Residing in Alloway, New Jersey, they spent the past two years renovating the property and are excited to bring a new experience to Salem County residents and visitors alike. For more information or to book a tour, visit tadmoredistilling.com or call (856) 485-0750.