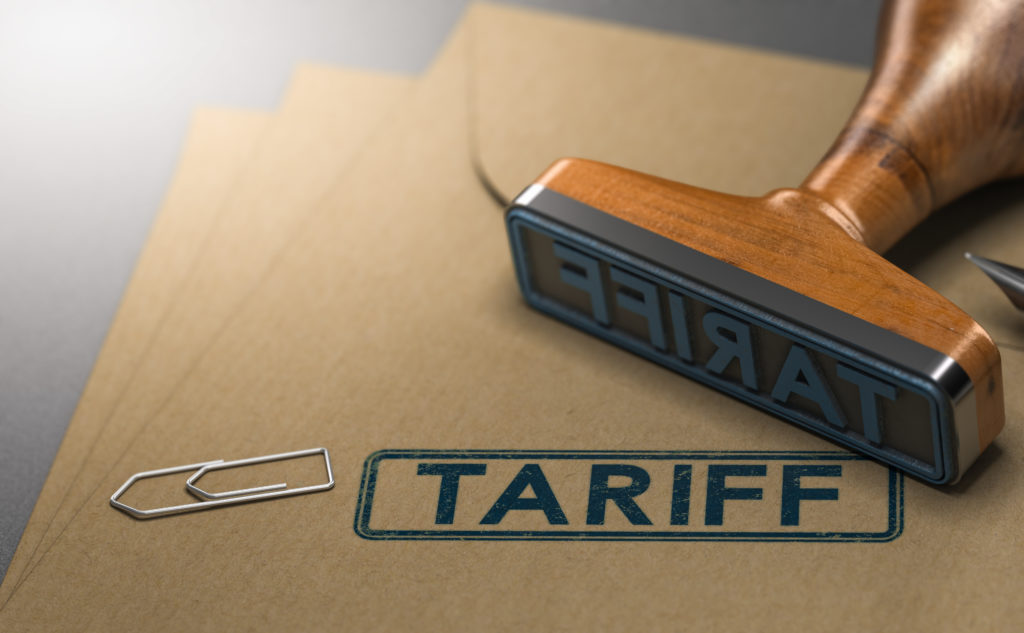 The American Craft Spirits Association joined more than 80 other trade groups and food and beverage industry businesses in calling for an exemption from tariffs on all goods exported from Europe on or before October 2, 2019 to lessen the burden on industries impacted by the latest wave of trade tariffs announced earlier this month. Here's the full text of the letter sent Tuesday to United States Trade Representative Robert Lighthizer.
The Honorable Robert Lighthizer
United States Trade Representative
600 17th St. NW
Washington, DC 20006
Dear Ambassador Lighthizer:
October 15, 2019
We the undersigned organizations and businesses write in response to the "Notice of Determination and Action Pursuant to Section 301: Enforcement of U.S. WTO Rights in Large Civil Aircraft Dispute" published October 9, 2019. We will be directly impacted by the October 2 decision of the United States to impose 25 percent tariffs on European Union products as retaliation for EU subsidies in the Large Commercial Aircraft decision by the World Trade Organization (WTO). We recognize the right of the United States under the WTO agreements to implement the WTO Arbitrator's award announced on October 2, 2019, but ask that you take appropriate technical steps to minimize the impact of the tariffs on American buyers of affected products.
By imposing tariffs beginning October 18, 2019, the United States will be exacting new and unplanned costs on goods that were shipped from subject countries prior to October 2 but which will arrive at U.S. ports after the tariffs take effect. These new duties will not be borne by the EU producer or manufacturer of those now-dutiable goods, but by the American importers which have already purchased the products and, very quickly, by American consumers. Nearly every product impacted by these tariffs transits to the United States from Europe by sea. In order to arrive in Washington State or Alaska before October 18, shipments of these products would have had to depart Europe in the first half of September or earlier.
To prevent the cost of the tariffs from falling entirely on American businesses and consumers, we ask that all goods exported from Europe October 2 or earlier be exempt from tariffs. USTR made a similar accommodation on May 31, 2019, for goods impacted by List 3 tariffs on China, extending the deadline for entry from June 1 to June 15 for goods exported from China before May 10, the day the List 3 tariffs were announced. This was an appropriate technical accommodation. We ask for its use again in this case.
Thank you for consideration of this request. We look forward to working with you to make appropriate technical accommodations that address our pressing concern.
Sincerely,
American Cheese Society
American Craft Spirits Association
American Distilled Spirits Association (ADSA)
Associated Equipment Distributors
Association of Equipment Manufacturers
Association of Food Industries
Cheese Importers Association of America
Distilled Spirits Council of the United States
National Association of Beverage Importers
National Coffee Association, USA
National Council of Chain Restaurants
National Restaurant Association
National Retail Federation
North American Olive Oil Association
A. V. Olsson Trading Co., Inc. Old Greenwich, CT
Acesur North America Purchase, NY
Acme Food Sales, Inc. Seattle, WA
Acme Import Co. New York, NY
Agro Sevilla – U.S.A., Inc. Herndon, VA
Agrusa, Inc. Totowa, NJ
Arguimbau Company Greenwich, CT
Babcock & Miles, Red Lodge, MT
Bella Italia, Inc., Las Vegas, NV
Borges USA, Fresno, CA
British Wholesale Imports Westlake Village, CA
Carl Brandt, Inc. Fairfield, CT
Certified Origins Inc. Port Chester, NY
City Olive Chicago, IL
Retail Industry Leaders Association
Specialty Food Association
Coffee By Design Portland, ME
culinarycollective Lynnwood, WA
DFI Organics Inc. Webster, TX
Di Bruno Bros. Philadelphia, PA
D'Olivo Wenatchee, WA
Epiros USA LLC Bonita Springs, FL
Euro-American Brands, LLC Paramus, NJ
FOODMatch, Inc. New York, NY
Forever Cheese Inc. Long Island City, NY
Fortune Fish & Gourmet Bensenville, IL
Fresca Italia Inc. Brisbane, CA
Gourmet International Grand Rapids, MI
H.E.B.
San Antonio, TX
ItalFoods Inc.
South San Francisco, CA
ITP Sourcing LLC Boca Raton, FL
Jack Foods Fort Lee, NJ
Jophil Food Corp. Maspeth, NY
Jorday Foods Hackensack, NJ
Kaune's Neighbor Market Santa Fe, NM
Lamex Foods Bloomington, MN
Lesley Elizabeth Lapeer, MI
Loumidis Foods, Inc. Lyndhurst, NJ
Maestri d'Italia Inc. Lakewood, NJ
Mamtakim Inc. Staten Island, NY
Mario Camacho Foods Plant City, FL
MCT Dairies, Inc. Chatham, NJ
Mesogeo Imports, Inc. Antioch, IL
MJ Kellner Springfield, IL
Monini North America,Inc. Shelton, CT
Olive Oil & Beyond Inc. Newport Beach, CA
Pastene Companies, Ltd. Canton, MA
Pondini, Inc. Somerset, NJ
REMA FOODS, INC Englewood Cliffs, NJ
Rogers Collection Yarmouth, ME
Schreiber Foods International, Inc. Saddle River, NJ
Seacrest Foods Lynn, MA
Simple Girl LLC Ofallon, MO
SOURCE ATLANTIQUE, INC Englewood Cliffs, NJ
Stevie's Italian Foods, Inc. Greenville, SC
Surdy's, Inc. Minneapolis, MN
Taste Virginia Beach, VA
Tekla, Inc. Chicago, IL
Testa's Pantry Schenectady, NY
The Ambriola Company, Inc. Caldwell, NJ
The French Farm Houston, TX
The Peterson Company Auburn, WA
ThinkFood Group LLC Washington, DC
Vin Colorado Imports LLC Denver, CO
Voyage-Marché Inc. Key Biscayne, FL
Walkers Shortbread Inc. Hauppauge, NY
Zelos Authentic Greek Artisan Mason, OH
Zingerman's Community of Businesses Ann Arbor, MI