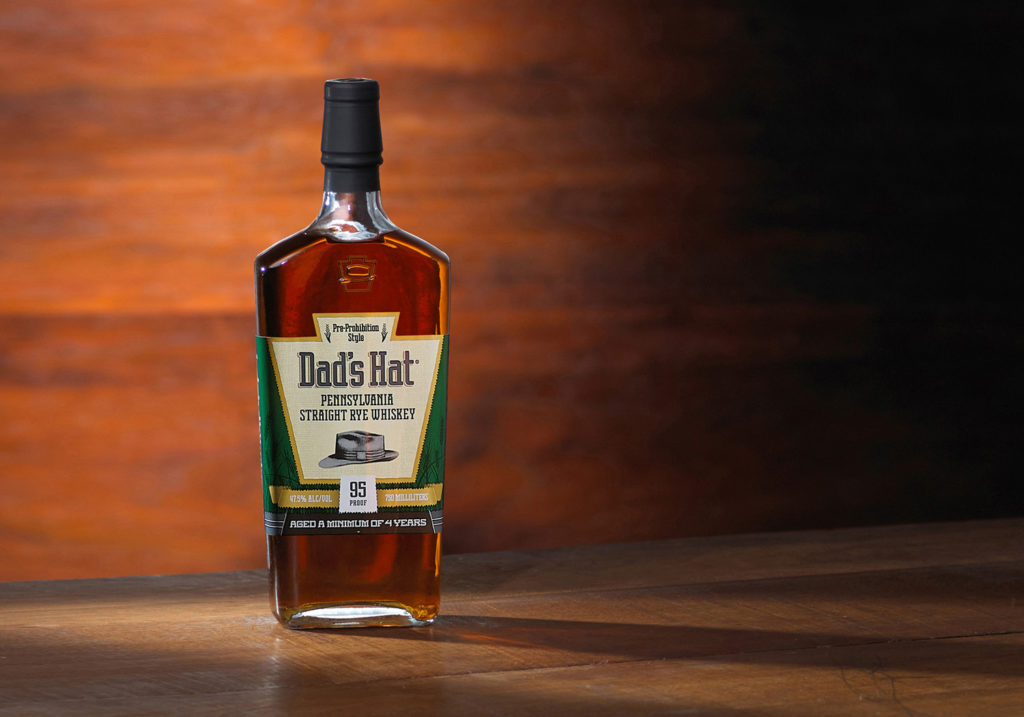 Recently, Dad's Hat Pennsylvania Rye Whiskey, owned and operated by Herman Mihalich and John Cooper, celebrated seven years since they began production for their whiskey business in Bristol, Pennsylvania, and they're doing so in more ways than one.
DHR is releasing its new four-year-old Straight Rye—a 95 proof whiskey which Cooper and Mihalich are very excited about.
"We actually believe the four year-old is better overall than some of the five year-old Dad's Hat that we have been aging," said Cooper. "It's a common misconception that the longer a whiskey is aged, the better it is, but at the current time, we believe our four-year-old rye is more nuanced, has more depth, and has more balanced flavors. There is no rhyme or reason to this — it just happens. Given our mash bill and methodology, we just believe that this is the actual sweet spot for our whiskey."
The four-year-old is currently available in New York, New Jersey and California, but will be made available in Dad's Hat Rye's home state of Pennsylvania later this year. This release — a Pre-Prohibition style blend — also features Dad's Hat's new green labels, which the distillers just recently unveiled for the new look of their award-winning product, which features a photo of the hat which Mihalich's father wore throughout most of the twentieth century.
"Taste always comes first, but the look of our bottle certainly attracts many customers," said Mihalich. "It's a very unique bottle and design, and it turns heads at the liquor stores when people are shopping. We've gotten some wonderful feedback regarding our bottles, and we were very excited to unveil this brand new label as we release our four year-old blend."
Dad's Hat has also expanded its product availability to 25 states, as they are now available in Washington, Florida, Oklahoma, Texas and more.
Learn more about Dad's Hat Pennsylvania Rye by visiting DadsHatRye.com.