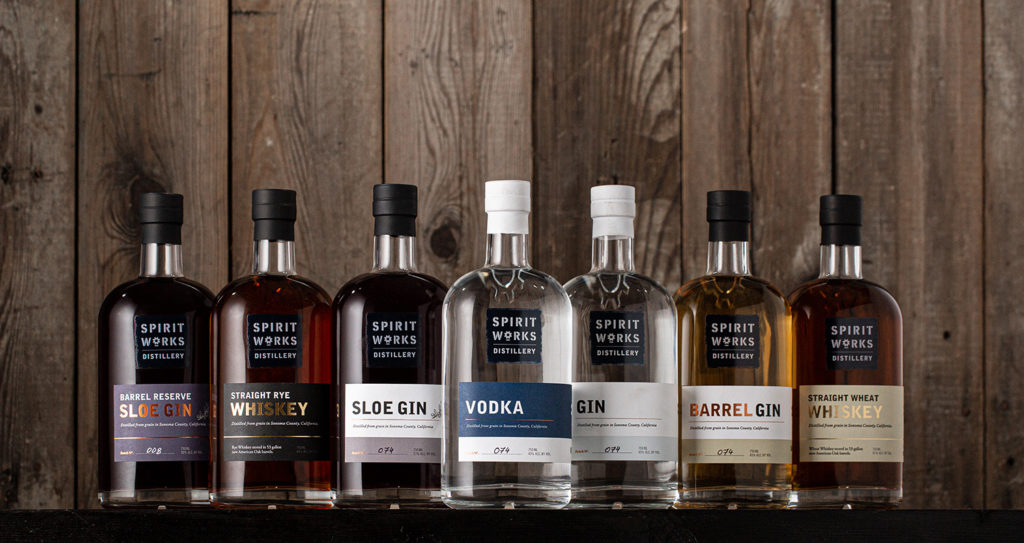 Starting this month, the core spirits from Spirit Works Distillery of Sebastopol, California, will feature a new look. The spirits will come in a sleek custom glass bottle, have a few design and shape adjustments to the labels, and have a more consistent warm color scheme throughout.
The most notable changes will be on the signature Sloe Gin and Barrel Reserve Sloe Gin labels. The labels have taken on some of the plum color from the liqueur and now include a small embellishment of a Sloe Bush (Blackthorn) branch.
The spirits inside the bottles are the exact same recipes as before.