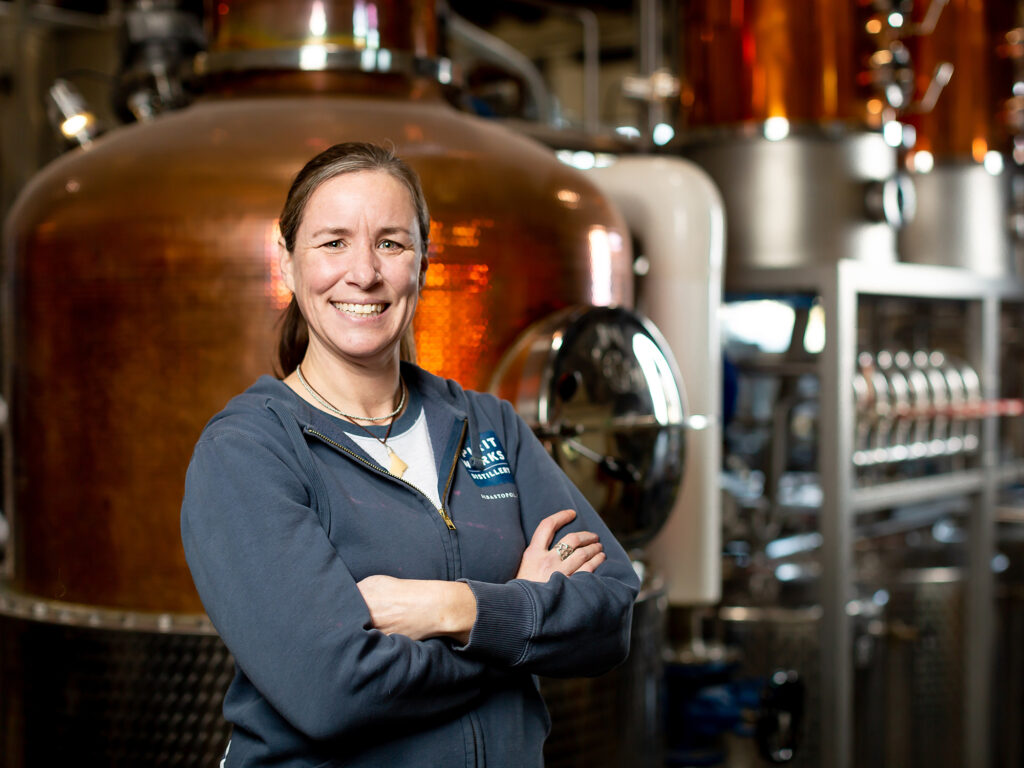 Our latest guest on The Craft Spirits Podcast is Ashby Marshall of Spirit Works Distillery. For more than a decade, Ashby and her husband, Timo, worked for environmental nonprofits, which included plenty of time at sea. But they eventually grounded themselves, and they later launched Spirit Works Distillery in Sebastopol, California, in 2012. With a commitment to making spirits from grain to glass, Spirit Works produces several whiskies, vodka and gin—including a sloe gin that's a nod to Timo's upbringing in southwest England.
In this episode, Ashby talks about the distillery's products, Spirit Works' mostly female distilling team, and how her background in environmental work prepared her and Timo for running a craft distillery.
But first, Ashby described a unique piece of artwork in one of their offices.
You can stream the episode above or listen via the following outlets:
Apple Podcasts
SoundCloud
Spotify